Workspace management software has become an indispensable tool for modern businesses aiming to optimize their office spaces, streamline operations, and enhance productivity.
Choosing the right workspace management software can make a significant difference in managing meeting rooms, desk bookings, space utilization, and more. But the wide range of products on the market makes it tough to pick the best fit.
Luckily, we did some research and analysis for you! We checked what users think about workspace management software solutions and picked 6 options that have stellar user reviews.
As you'll see, the best space management platforms out there have a lot of similarities. After all, they're solving similar problems. However, you'll notice that what users dislike about the solutions differs quite a bit. And there's also a unique advantage Joan has over other platforms you'll find out at the end of the post.
Let's see what each of the workplace management options brings to the table.
Tactic
Tactic is a robust workspace management software designed to streamline office operations and enhance productivity.
It provides real-time visibility into meeting room availability, allowing users to effortlessly book rooms. With integrations with popular productivity tools, Tactic ensures a seamless flow of work and enhances collaboration in the workplace.
What do users like?
Users like how Tactic improves their organization and efficiency while providing a user-friendly experience and helpful customer support. They appreciate features such as organizing workstations, seat reservation and availability, and integration with Microsoft Teams.
What do users dislike?
Users dislike the internet dependency for reservations, the lack of automatic time zone updates, and the inability to make a reservation for multiple days. Some users say that the setup process can be slightly complicated.
What benefits does Tactic provide?
Tactic improves collaboration and communication. It enhances flexibility, safety, and compliance. It also offers data insights for informed decision-making.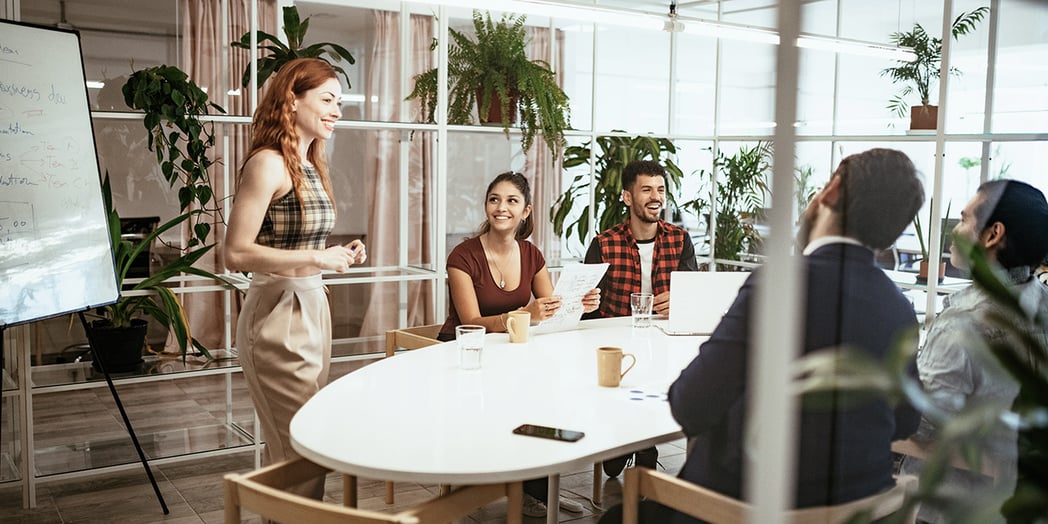 WorkInSync
WorkInSync is a workspace management software that offers advanced functionality to automate and optimize office space.
Its mobile app allows users to book desks, check-in, and collaborate. WorkInSync's floor plans and real-time occupancy information help users make informed decisions about workspace utilization.
What do users like?
Users like that WorkInSync has a clear and user-friendly interface. They appreciate how easy it is to book desks and meeting rooms. They also enjoy customization options as well as excellent support and customer service.
What do users dislike?
Users express a desire for additional features beyond workspace reservation, such as visitor management. Some users also mention occasional syncing issues with other calendar systems. Some users mention that the pricing can be on the higher side.
What benefits does WorkInSync provide?
WorkInSync provides convenience, transparency, and clarity. It helps companies cut costs through efficient space utilization and it increases productivity.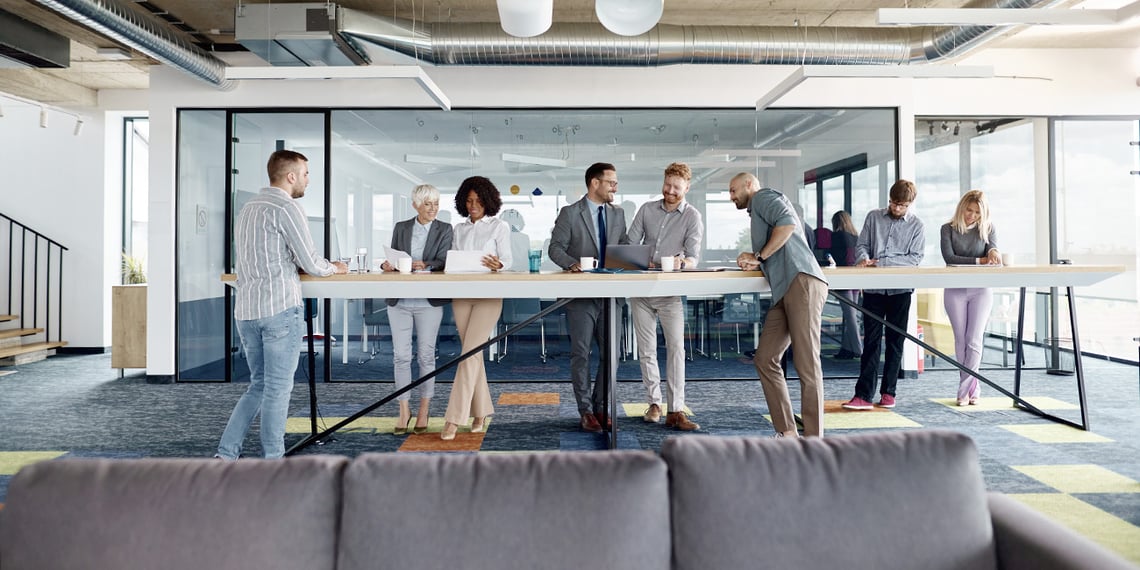 OfficeSpace
OfficeSpace provides a versatile workspace management platform that caters to the needs of various office environments, including coworking spaces and hybrid workplaces.
It allows users to book meeting rooms, manage desk assignments, and access workplace analytics. OfficeSpace's visitor management functionality ensures a smooth check-in process for guests.
What do users like?
Users appreciate the comprehensive functionality of OfficeSpace, covering various tasks and services needed to manage office spaces. They like its user-friendly interface, seamless desk booking, data-driven insights, and excellent customer support.
What do users dislike?
Users mention calendar event configuration issues, limited access to historical ticket data, and lackluster mobile app performance on Android. Users would also like more integration options. Some users mention that the software's pricing structure could be more transparent.
What benefits does OfficeSpace provide?
OfficeSpace provides data visualization and reporting, which leads to efficiency and productivity gains. It also improves space optimization, which leads to cost reductions.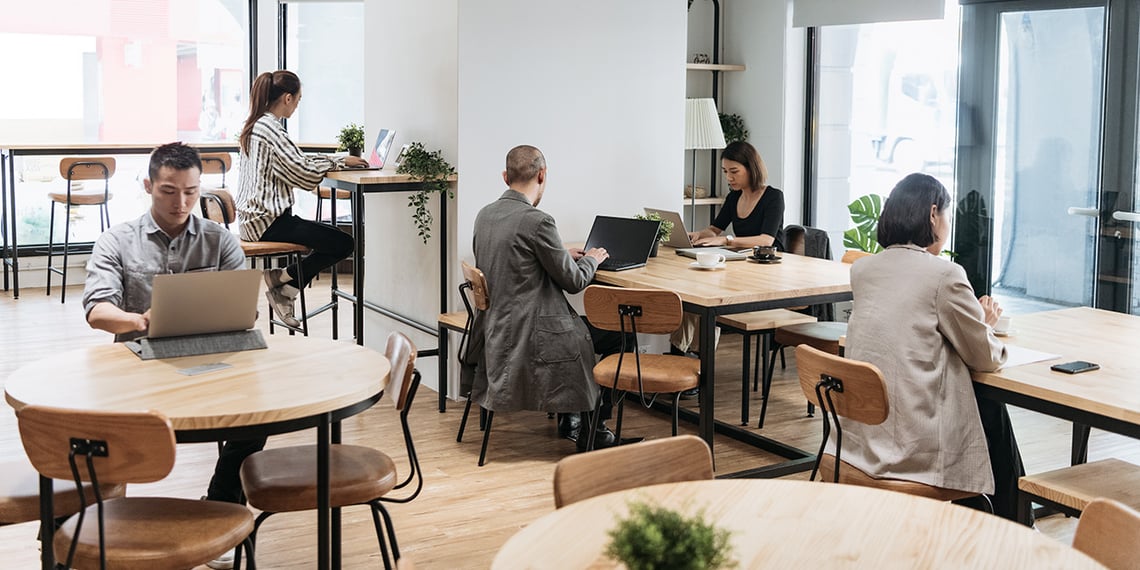 Skedda
Skedda is a booking software solution that simplifies the process of managing meeting room reservations. It allows users to streamline the scheduling of conference rooms, thus optimizing space utilization.
What do users like?
Users like Skedda's customizability and flexibility of the system, efficient room booking and allocation, and the reporting and statistics features it offers. They also value the user-friendly interface and responsive customer support.
What do users dislike?
Users mention challenges with user training, adherence, and limited control over office map changes. Some users highlight the need for additional features beyond basic meeting room booking functionalities.
What benefits does Skedda provide?
Skedda improves organization and coordination. It enables data-driven decision-making through reporting and analytics. Similar to other solutions, Skedda also enables cost savings through optimized resource management.
Robin
Robin offers a workspace management software solution designed to enhance the workplace experience. Its features include desk booking, real-time room availability, and workplace analytics. Robin's integration with Slack and other tools enables seamless collaboration and communication.
What do users like?
Users appreciate the continuous improvement of Robin and new functionalities based on user feedback. They also like the mobile app, user-friendly interface, and the convenience of desk and room booking features.
What do users dislike?
Users say Robin can get difficult to navigate as the number of offices expand and could use more functions. Some users say that the mobile app is not easy to use, and some mention that Robin's setup process can be time-consuming.
What benefits does Robin provide?
Robin helps users to avoid conflicts and real-time updates on desk or meeting room availability. It creates a more flexible and productive work environment
Joan
Joan stands out among the top workspace management solutions with its focus on creating an efficient work environment via software and hardware.
Its user-friendly interface and features like desk and asset booking, meeting room scheduling, and real-time updates make workspace management a breeze.
Additionally, Joan's e-ink displays are purpose-made for space management and add a touch of elegance to any office space.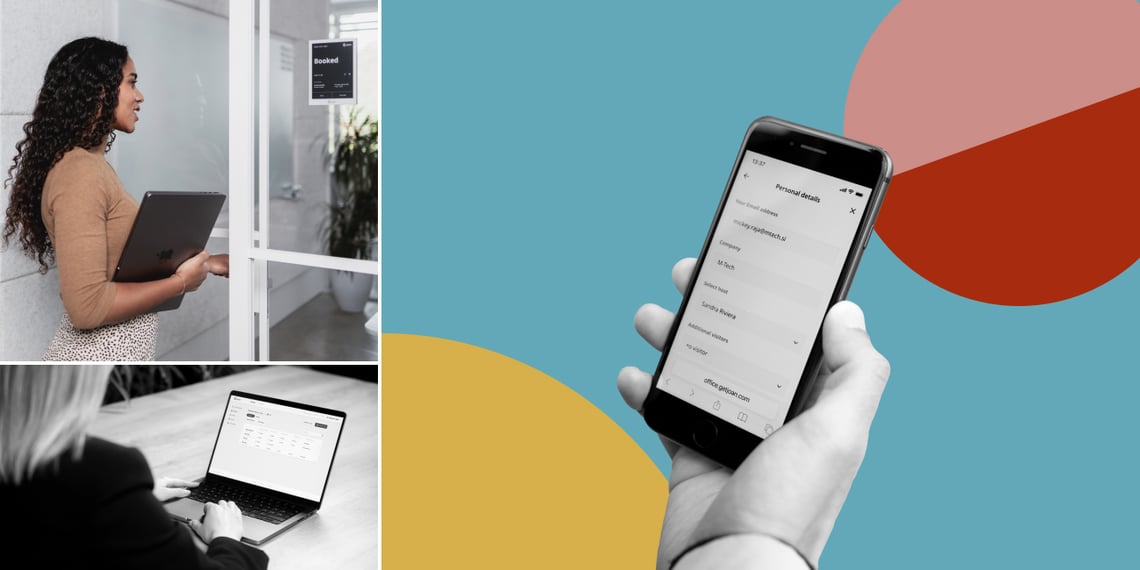 What do users like?
Users appreciate the enhanced meeting management capabilities, central scheduling system, easy setup, and good support. Joan's unique power-saving features and clear interface are well-liked. Office managers also value that Joan devices can be easily installed on any even surface without the need for drilling or wires, thanks to the magnetic mounting.
What do users dislike?
Users question the dependency on Office365 user licenses. Some worry about learning to use Joan's platform, but once users adopt it they find it clear and intuitive.
What benefits does Joan provide?
Joan saves time through streamlined scheduling, improved room utilization, a user-friendly interface, and enhanced communication. It provides autonomy in room booking due to its displays while improving other workspace processes via its platform.
You can't go wrong with Joan
When choosing workplace management software, you need to evaluate your organization's specific needs and then see which features align with your requirements.
As you can see in comparison, the best space management platforms offer similar benefits. However, we dare to say that you can't go wrong with Joan, because:
Joan offers features that cover a wide range of modern workplace and hybrid work needs. It provides a meeting room booking system, a desk reservation system that's compatible with hot desking, a visitor check-in solution, an office equipment booking option, and more.
Joan is the only solution that also offers purpose-made devices. Joan's displays accelerate onboarding, enhance the user experience and make it super easy to use the Joan platform around the office.
If you want a versatile and flexible solution that also can enhance your physical workspace, contact our team and find out why Joan can be an ideal fit for your organization.