While it's true that a rose by any other name would smell as sweet and that our meeting room booking system would still be impressive, no matter what we decided to call it, a brand's name can be just as important as its product. If not more. A name is sometimes the only thing others have to judge your business by so it's important to pick the right one.
We believe that names hold part of a person's character that's why we put together a list of famous Joans. It's no coincidence that our solution carries this name since, as you will soon be able to see, Joans are pretty awesome people.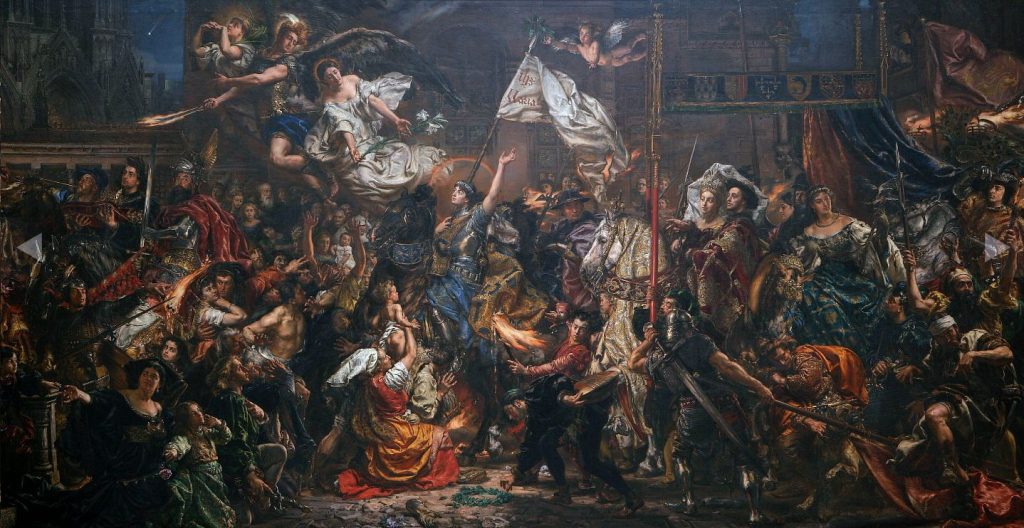 Joan of Arc
The only appropriate way to start our list. She is probably the first person that pops into everyone's mind when thinking about Joans.
Jeanne d'Arc also nicknamed "The Maid of Orléans" is so well known that she regularly appears in literature, painting and sculpture, but also in contemporary art forms like film, theater, television, video games and music. Her legacy is still present today, but apart from a tragic death do we even remember the rest of her story?
Joan of Arc was a military leader during the Hundred Years' War. Believing in divine guidance at age 18 she led the French army to victory over the English at Orléans. After falling into enemy hands a year later Joan was burned at the stake as a heretic by the English and their French collaborators. On 16 May 1920, more than 500 years later, she was canonized as a Roman Catholic saint and martyr.
Recognized for her remarkable mental and physical courage she also possessed many personality features characteristic of the female visionaries of her time. Her actions later turned her into a national symbol of France used during the awakening of the French national consciousness.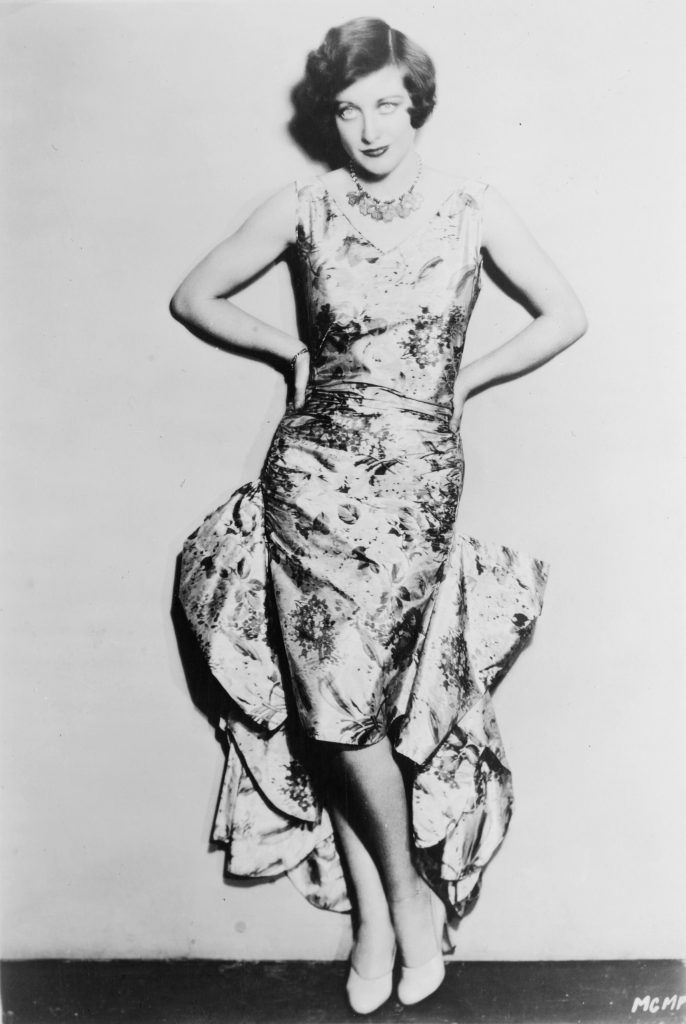 Joan Crawford
An Oscar-winning actress, dancer and executive Joan Crawford was a major, top-earning star of the 1930s.
Born in San Antonio, Texas, she first picked up dancing at a young age and after appearing on the silver screen she earned the spotlight among Hollywood's top stars.
But the higher they rise the harder they fall. By the end of the 1930s Crawford's films began losing money. So much in fact that she was she was dubbed "box office poison" in an open letter in the Independent Film Journal. The turnaround came after her performance in the 1945's noir Mildred Pierce which earned her the Best Actress in a Leading Role Oscar and an NBR Award.
Crawford resonated incredibly well with her audience as she often portrayed hard-working young women in search of romance and success. She was an inspiration during the Depression-era and eventually became one of the highest-paid women in the United States. In 1999 she ranked tenth on the American Film Institute list of the greatest female stars of Classic Hollywood Cinema.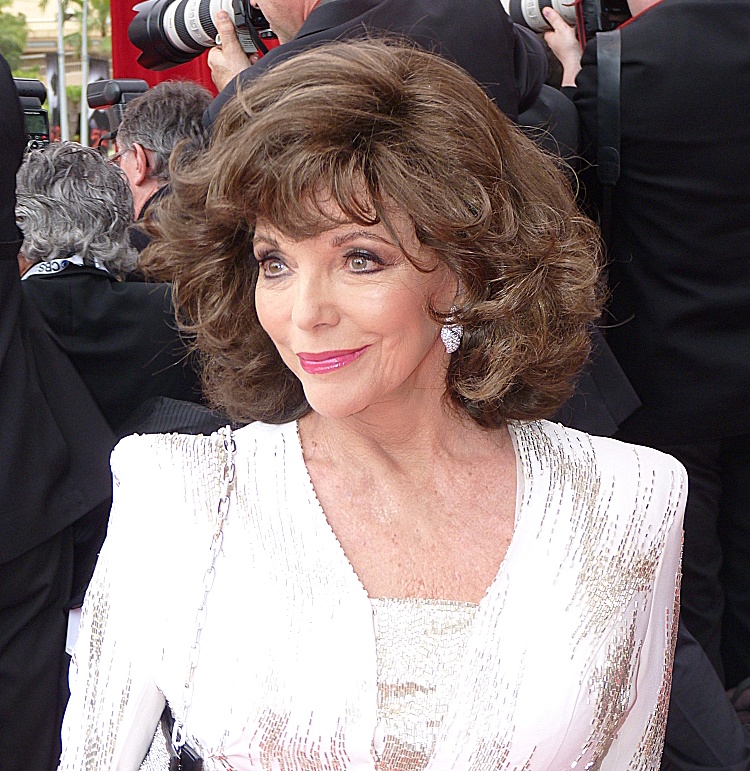 Joan Collins
Does she seem familiar? That's probably because you've seen her in one of the 60 feature films and dozens of television programs she was part of including Star Trek as Captain Kirk's love interest.
This English actress, author and producer was born in London and grew up during the Second World War. Joan Henrietta Collins is a People's Choice Awards and Golden Globe winner who was named Dame Commander of the British Empire in 2015.
Collins debuted in London at the the age of nine with a role in Ibsen's A Doll's House at the Arts Theatre. Since 1985 she has published sixteen books, her first and best-selling one being the autobiography Past Imperfect. Her novels and memoirs have been translated into 30 languages selling over 50 million copies worldwide.
But where Dame Collins truly shines is her unceasing humanitarianism. She's been supporting foster children in India for 25 years now and continues to be a patron to various foundations helping women and children.
Joan Collins will play a big role in the next season of the American Horror Story. Season eight of the show is coming out in September so let's cross our fingers in hopes to see Dame Collins shine with a renewed light.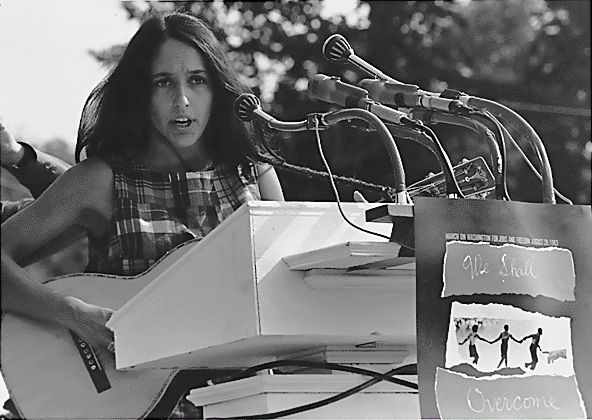 Joan Baez
The myth. The legend. The voice. You may not know her face, but you know her singing. Joan Baez is an american musician, songwriter and activist, but most importantly an artist of incalculable influence.
Early in her career she recorded and performed homages to other contemporary and now evergreen artists always singing to get her point across the way she knew best. She sang about freedom and Civil Rights, she protested military spending in 1964, and participated in the birth of the Free Speech movement at UC Berkeley.
Baez sold eight gold albums, produced one gold single – The Night They Drove Old Dixie Down, won a Grammy in 2007 for lifetime achievement and received two honorary doctorate degrees in 1980 from Antioch and Rutgers University.
Baez has performed publicly for over 60 years and was one of the first major artists to record the songs of Bob Dylan in the early 1960s. She also performed fourteen songs at the 1969 Woodstock Festival and made it into the Rock and Roll Hall of Fame on 7 April 2017.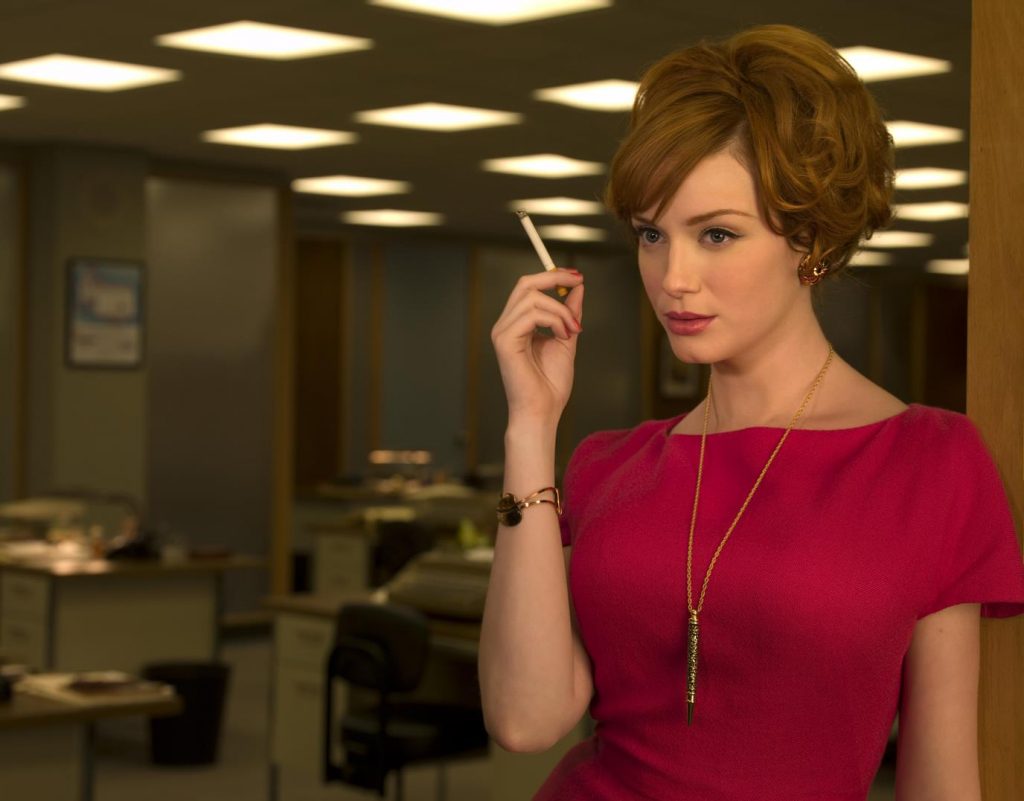 Joan Holloway
Last but certainly not least is our honorable mention. Although a fictional character Joan Holloway is our favorite Joan from the list.
Portrayed by Christina Hendricks, Joan Holloway is part of AMC's television series Mad Men. Hendricks' captivating performance brought her several nominations and two Critics' Choice Television Awards for Best Supporting Actress in a Drama Series.
A real queen bee and head of the secretaries, Holloway is the reason why Sterling Cooper, her workplace, doesn't collapse under its weight. As Joan understands the business world and plays within its system she holds the respect of not only the secretaries, but the office management as well.
Like the rest of Mad Men's female characters Joan Holloway struggles to find the right balance between her personal life, career and expectations placed on her by 1960s society.
Bold, sharp and sassy, while still able to follow protocol and internal politics she is our favorite character in the series. Her role at Sterling Cooper is made obvious in the third season finale, when it's clear that work is made impossible without her since no one else knows how the office is organized (sounds familiar?).
During an episode from season two as part of a campaign for Playtex the agency copywriter Paul Kinsey suggests all women can be labeled as either a Marilyn Monroe or a Jackie Kennedy. But when looking at Joan he adds: "Well, Marilyn's really a Joan, not the other way around".
A Joan by any other name would still be a Joan
The Joans we've included in our list were and still are important movers and shakers as well as influencers and role models. And these are the qualities we would like to be associated with our name as well – after all, every office needs a Joan, in one form or another.