Welcome to a new age of office hospitality where businesses can make a great first impression. Every time.
Pen-and-paper sign-ins are outdated, non-compliant, and, frankly, in the past. We're in a new era: the era of the visitor management system — a technologically advanced solution designed to elevate the guest experience to new heights.
A good visitor management system seamlessly integrates with your existing framework, streamlining a professional visitor experience that reflects your commitment to efficiency, security, and innovation.
And there's a lot to gain from adopting one, starting with the first impressions. Here are the four stakeholder groups that'll benefit the most from interacting with a visitor management system when they visit your offices:
Business partners
Business partners are probably the most important visitors your office will ever have, which is why it's important for their visits to run smoothly. A visitor management system offers benefits beyond mere convenience, elevating the overall experience and leaving a lasting impression on your esteemed guests.

Benefits for the business partners: When these partners arrive at the office, they'll already know where to park, where to go, who they're seeing, and any other details your company found important. How? Because the visitor management system kept them in the loop with email notifications and updates. The partner's first impression of the office will be feeling taken care of and confident about their visit.

Benefit for the company: This setup allows companies to stringently monitor who enters and leaves the workplace, protecting the employees, company, and security credentials or certifications. Additionally, Your team doesn't have to worry about formalities: check-in, paperwork, NDAs and other documents. The visitor management system even pings the host letting them know their visitor has arrived.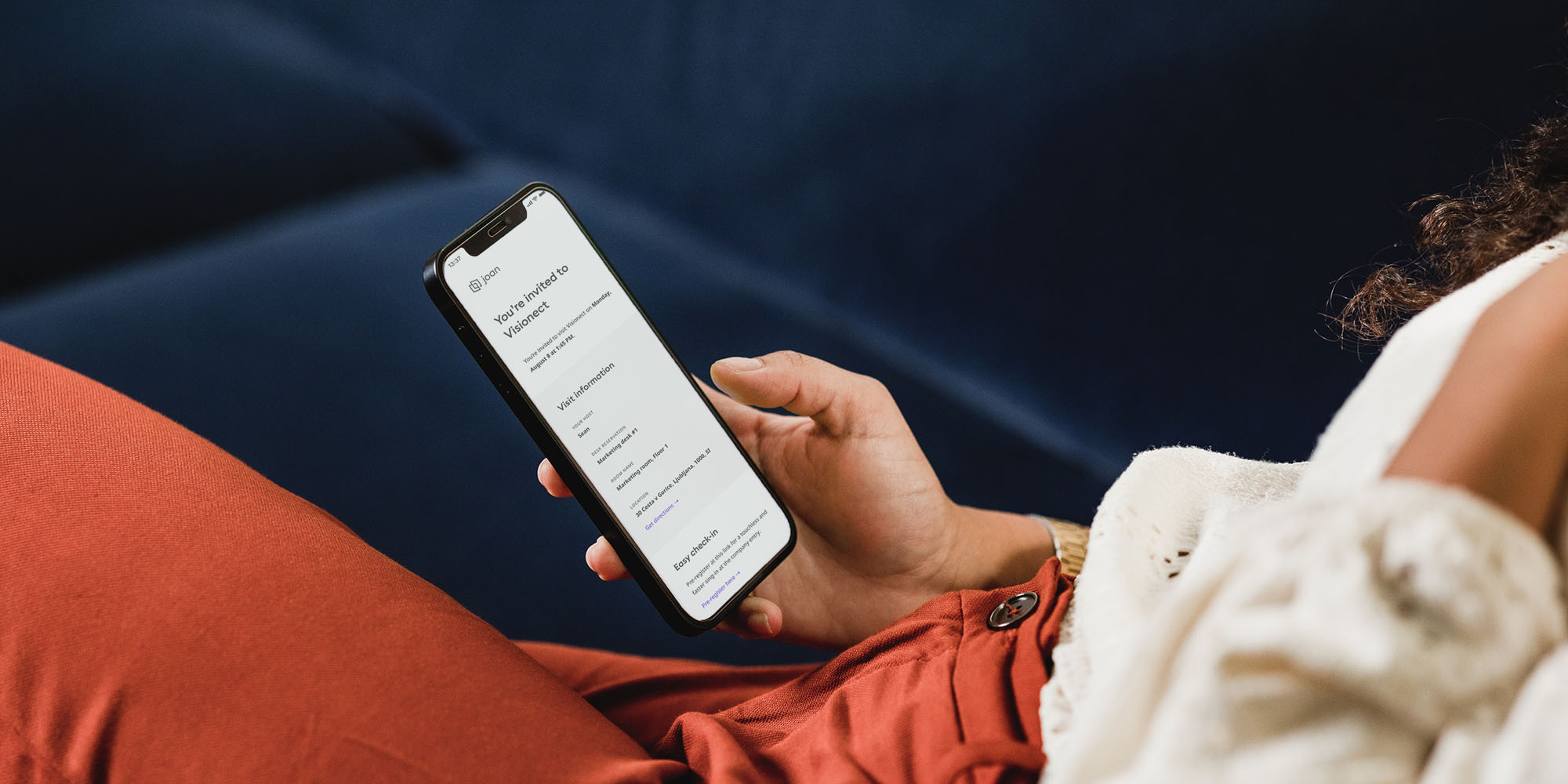 Job candidates
Candidates want to make a great first impression. On the other hand, companies might miss out on top talent by not putting their best foot forward. Also, when companies are conducting job interviews, candidates are regularly coming to and from the office. Receptionists and front-end staff have a hard time keeping track of who comes and goes while maintaining security standards and a great first impression.

Benefits for the job candidates: Job candidates are already under a lot of stress. They want nothing more than their day to be easy so they can focus on making an exceptional first impression. By checking in right from their mobile devices, the candidate can move from the reception area to their interview without added distractions.

Benefit for the company: With so many job candidates passing through the office, a visitor management system opens up your receptionist's schedule for more important tasks. Mundane check-in tasks are automated, making sure visitor details are stored correctly and securely every time. Plus, the interviewer gets pinged every time a candidate arrives, keeping that burden off the front-end staff too.
Contractors
Contractors are an essential part of running an office. Sometimes their work takes hours, even days. With contractors having so much access to the workplace, companies need reliable security measures to monitor and record who enters and leaves the office on any given day.

Also, by accurately recording contractor arrival and departure times, you can track expenses for budgeting and project management. Not to mention, every minute a contractor spends on site is your company's dollar. So, an efficient check-in process can help save money.

Benefits for the contractors: Contractors aren't keen to waste time either. With a visitor management system, they can independently check in at reception without assistance from the receptionist. Also, for ongoing contractor visits, the receptionist can set recurring visits to help streamline the process.

Benefits for the company: A visitor management system is your key to reliably and securely recording contractor check-in and check-out times. These details help finance and project managers with budgeting. This level of automation also supports reception by removing the burden of checking contractors in and out for the day.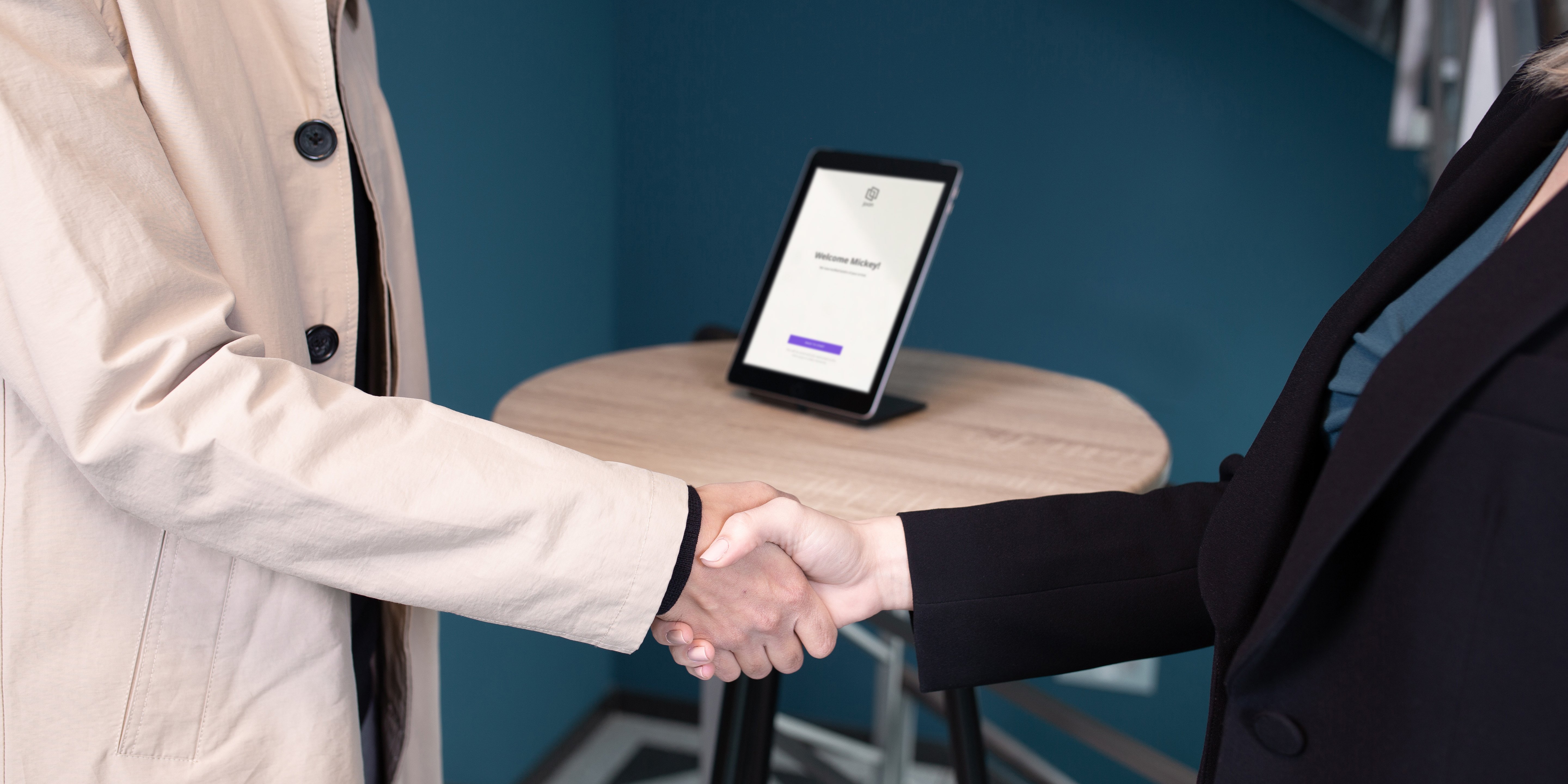 Discover the benefits: Sign up for Early-Bird pricing
The Joan team has overhauled our visitor management solution, creating an incredibly flexible, reliable, and simple tool that is bound to deliver a great ROI.

Now is your chance to catch early bird perks by signing up before the pre-launch access. These benefits include
Red-hot Early Bird pricing for yearly plans
Additional 30-day free trial after the pre-launch period
Early Bird rate for all new locations

— valid within the first year after our official launch

The early bird catches the worm, right? Register NOW for Early Bird perks and try out Joan Visitor Management.