Integrated Systems Europe 2022 is just around the corner!
Our team will be in Barcelona from 10th to 13th of May, joining hundreds of the world's leading technology innovators, showcasing our newest product and solution releases that improve how businesses manage their workplaces.
Read on to learn why ISE's focus this year is the smart workplace, what you can expect to see from Joan, and how to find our booth in Barcelona. We'd love to meet you!
Smart workplace: address the modern workplace challenges with cutting edge technology
At ISE 2022, exhibitors will be addressing three major workplace challenges:
Collaboration and productivity
Health and safety
Let's start with Collaboration and productivity. How we use our workplace has changed considerably over the last two years. From moving to completely remote work practices and, more than a year later, switching to hybrid workplaces, our work environments have changed. If offices used to be for business-as-usual, everyday work, their purpose has shifted toward an "efficient collaboration" model.
Employees are tired of Zoom meetings. There's something extremely uncomfortable with spending hours on a call, seeing yourself in the corner of the screen, and having a constant stare-down with your team members. Online collaboration simply can't compare to the relaxed feeling of sitting in a meeting room, discussing ideas, sketching on whiteboards, and leaving the meeting energized.
Enterprises are already recognizing the benefits of keeping collaboration in person. For example, Porsche Design says they will embrace "remote first, but not remote only." This concept leads to a different office design. Moving forward, the modern office will need more spaces for teams to meet, zones for impromptu huddles, and smaller meeting rooms. A workplace is now a place where employees can work together to find the best solution for their challenges — to then work on individual tasks from the comfort of their homes.
To streamline in-person collaboration, employers need to prioritize the health and safety of their employees. People's need to feel safe in an office has pushed companies to step up their office innovations. From automated health screening questionnaires to advanced contact tracing, technology is here to ensure everyone can safely collaborate while in the office.
Joan's portfolio reflects the latest workplace shift from ensuring a healthy and safe workplace to improving in-person meetings. What's more, we're bringing everything with us to Barcelona.
Joan Workplace management portfolio at ISE 2022
Let's start with our groundbreaking, energy-efficient, and sustainable workplace management devices. Our portfolio currently holds three screens: Joan 6 Pro, Joan 6, and Joan 13.
Joan Devices
Joan 6 Pro
Collaborate more effectively with a meeting room management system that'll keep your meeting session uninterrupted. Joan 6 Pro displays the meeting room's current status, upcoming meetings, and syncs with your existing calendar in real-time.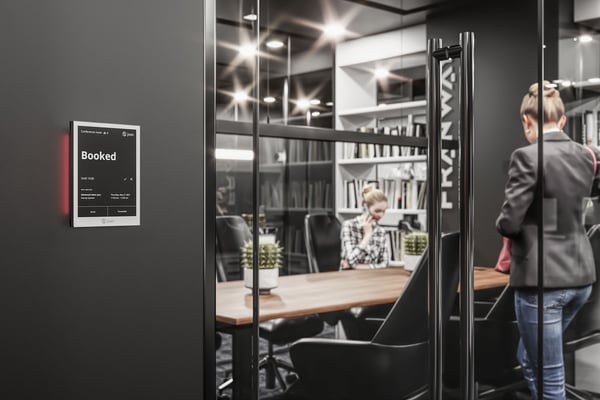 Winner of 2022 Red Dot and iF Design awards, Joan 6 Pro is recognized as one of the best designed, robust, and economical solutions on the market. The ultra-low-power ePaper touch screen is designed for advanced meeting room management. It can be attached to any clean surface without wiring or drilling. Our proprietary smart magnetic mount recognizes the room settings and syncs with the device for hassle-free device management.
Joan 6
Similar to Joan 6 Pro, Joan 6 is primarily used for meeting room management and displaying current and upcoming meetings. The device is perfect for small and medium-sized businesses who are searching for an affordable and sustainable way to manage onsite collaboration.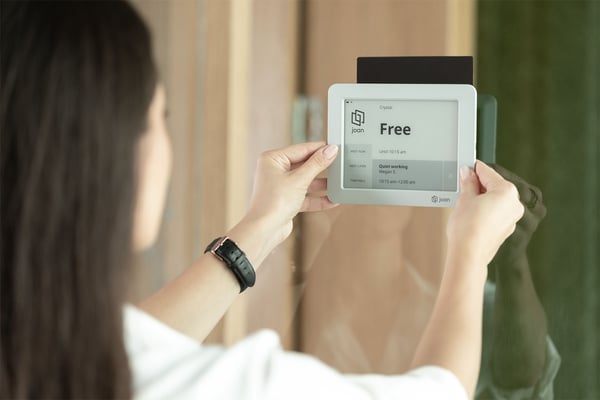 Joan 13
Joan 13 is the largest ePaper device in our portfolio. The ePaper screen displays an overview of in-office meetings for either an individual room or for up to nine meeting rooms. Joan 13 is perfect for conference rooms, boardrooms, lobbies, and high-traffic areas.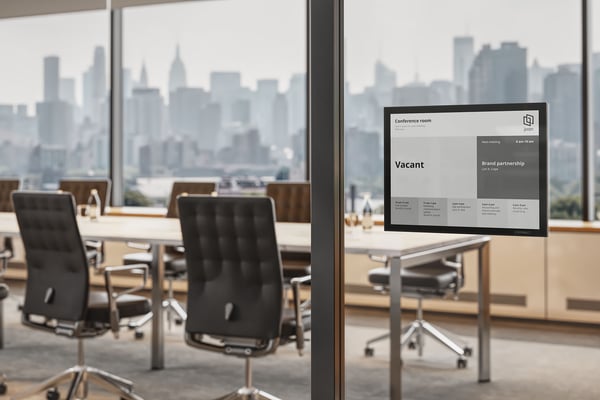 Joan Solutions
Joan Desk
Switching to hybrid workspaces offers an opportunity to optimize office spaces — and costs. Instead of having dedicated desks, which remain unused most of the time, create a workspace where teams can book desks for the days they're working in the office. With Joan Desk, employees can easily manage their desk bookings while office managers have access to a complete overview of when a team member is in the office.
As the office evolves, so does the Joan booking solution. With flexibility in mind, companies can convert virtually any company asset into a bookable resource. Joan analytics help companies identify which resources are essential and which are superfluous. The platform supports creativity without limits, offering the options companies need to truly understand and improve the workplace.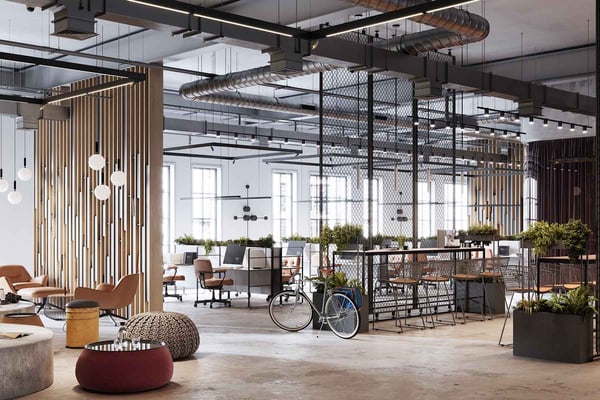 Joan Visitor
Joan Visitor offers a virtual health check and complete contact tracing for anyone visiting your office building. This solution is included with Joan devices and subscriptions at no extra cost.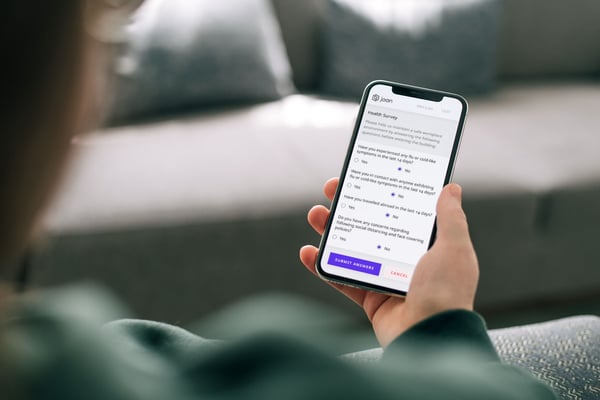 Joan Room, Joan Sign, and Joan Home
Joan Room, Joan Sign, and Joan Home are best used with our Joan Devices.
With Joan Room, you can pick features best suited for your meeting room management. The solution also works on your tablets. However, we recommend Joan 6 or Joan 6 Pro for the optimal wireless and low-energy experience.
Joan Sign supports custom content on Joan devices and your in-house monitors and screens. The solution displays essential wayfinding information, seating arrangements, and other details for smooth navigation of your workplace.
Joan Home improves your productivity when working from home. It clearly shows when you're available or on an important call and automatically displays unavailability when in meetings by connecting Joan Home with your calendar.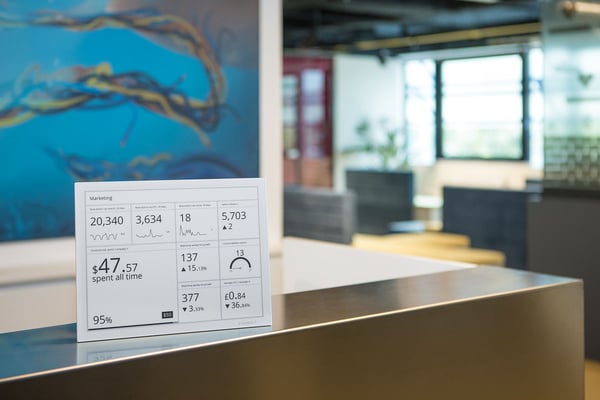 Voila! A short intro to our portfolio. Come, join us at ISE 2022 to discuss our solutions and devices for improved workplace collaboration.
How to meet us at ISE 2022
You can find our team of workplace tech experts at booth 2 J 600.
To get a free entry ticket, simply use our registration code VOAFUJZH and register here.
Then, book a meeting with one of our experts. Go ahead, grab something from our schedule.
We can't wait to see you there!