Today we're doing a different spin on our usual customer story spotlight. We're presenting our valued reseller and partner, Phelps United, a company that has recently won the Joan Innovation Award.
Let's kick it off with their response to receiving the reward and explore what they do from there.
"We're super pleased. Whenever we win an award, it makes us really happy. However, you'll have some brands that think, 'Oh, they're the Amazon guys, they just buy and sell stuff.' They see us as a distributor or a box pusher. They can't understand that we're their partner. We're trying to help them police their products and their product category. We're trying to give them ideas on how to sell more of their products on Amazon, we're helping them come up with ways to advertise their product... Instead, Joan sees us as real partners which makes us happy. We're creatively involved with Joan's vision" says Adam Shaffer, president of Phelps United.
That's already an interesting glimpse into what Phelps United brings to the table and why they got the Joan Innovation Award. Let's delve deeper, get some pro insights and explore why Joan and Phelps United are such a great fit.
When Phelps United meets Joan
Phelps United specializes in helping brands navigate the complex world of Amazon - yearly negotiations, hidden costs, product presentations, and more.
As you know, Amazon provides a huge platform for various sellers, but sometimes there are challenges as protecting brands selling on their platform. Before Phelps United, Joan was suffering from an incomplete presentation on Amazon, which also had a negative impact on Joan's market price.
Recognizing the issue at hand, Joan got in touch with Phelps United. They understood the problem and recognized how they could support Joan's development, growth, and brand protection on Amazon.
Together we ensured that Joan's devices were not sold by unwanted or unknown sellers, unified the entire range of Joan products to showcase their full capabilities, and upheld the minimum advertised price, thereby protecting the brand's integrity and market value.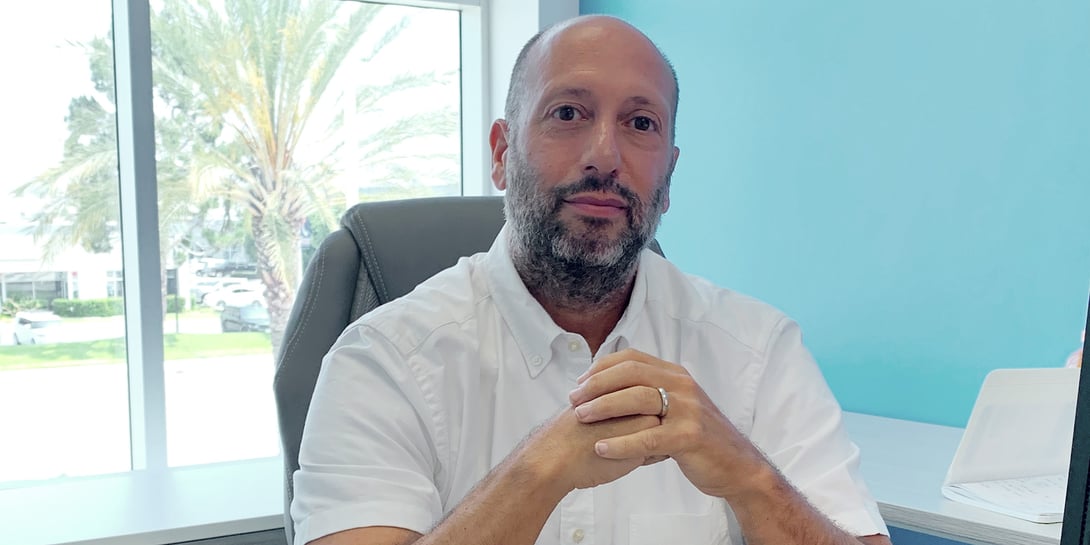 On the photo: Adam Shaffer, president of Phelps United
Seizing the Amazon Business Opportunity
While Joan primarily targets the B2B market, there are many advantages of selling on Amazon, despite its consumer-oriented image, especially since Amazon Business was introduced.
By signing up for Amazon Business, companies gain credit terms, enjoy free shipping to almost any location, and occasionally benefit from better pricing compared to consumers. Notably, Amazon Business is currently the fastest-growing segment within Amazon.
"Some of the largest Fortune companies are buying on Amazon Business. All the companies and organizations that commercial customers want to sell to are already established and buying on Amazon. And they use it as a way to learn about products. It's so much easier for them," says Shaffer.
Shaffer has noticed that companies have become increasingly comfortable with using Amazon Business for their procurement needs as it simplifies the purchasing process for everyone involved.
Also, Joan recognized the growing importance of Amazon as a B2B channel and decided to make the most of it. By collaborating with Phelps United, we have been able to adapt and optimize our approach to the changing buyer's behavior.
What makes Joan enticing
Through their partnership with Joan, Phelps United gained insights into what sets Joan apart from its competitors and what makes it an enticing product.
"It's great that Joan is wireless because anybody can put it together. You don't need to get somebody to wire it into the wall. Almost everyone else is offering a wired solution. And people don't necessarily want a wired solution because that means somebody's got to come and install it. The scheduling software is also quite easy to use and Joan is easy to read. It's got this Kindle kind of feel to it," says Shaffer.
Joan is also solving pressing workplace problems. It's a solution that many companies need, especially companies that are bringing in different people on different days.
"You know, not everybody comes to work every day anymore. It's a shared space, or it's every other day, or it's three days a week. And so, by booking rooms and using the scheduling tool it's quite, quite helpful. So we believe it's a growing area," says Shaffer.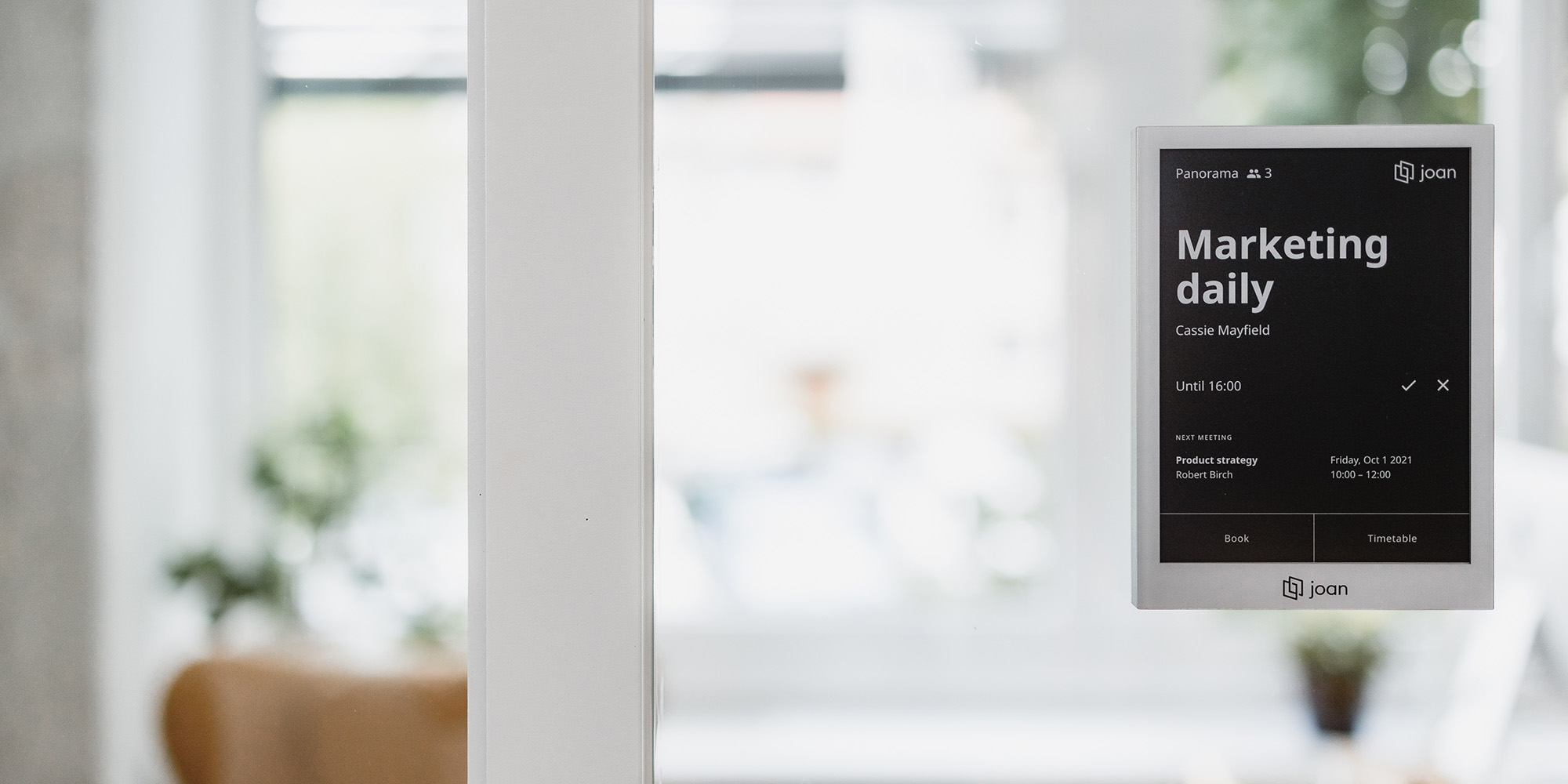 What's next for Joan and Phelps United
Looking ahead, Phelps United wants to continue partnering with Joan to further enhance its content on Amazon, discover even more effective strategies, and grow the number of sales of Joan devices.
But there's more - Shaffer offers a really interesting insight into new opportunities on Amazon that didn't exist until recently.
"Amazon lets us see if somebody's looking for some kind of device for conference rooms, huddle rooms, or a similar role where Joan shines. Then we can take Joan, send the potential customer an offer, and try to convince them that Joan is the best solution for them. That's a vein of opportunity that didn't exist before," says Shaffer.
This is the dedication and expertise that earned Phelps United Joan Innovation Award. Our collaboration with them has not only enhanced Joan's presence on Amazon but also opened up new avenues for growth and conversion. With Phelps United as a steadfast ally, Joan is poised for continued success on the platform and beyond.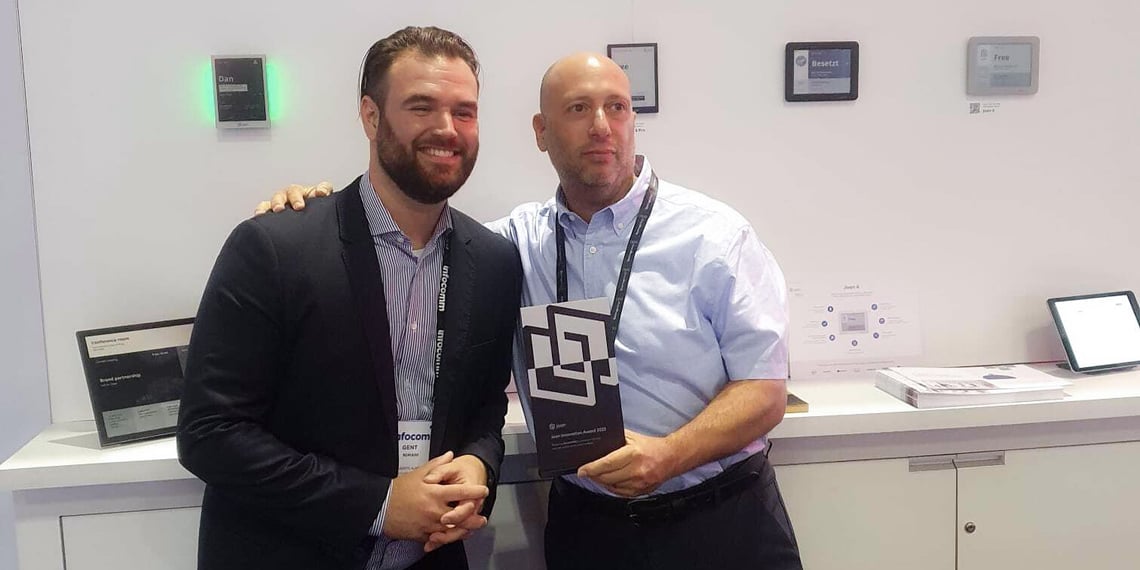 If you want to learn more about how Joan can enhance your workplace, contact our team.