"Custom content? Really? I can do that?" Sure you can. Here's how you set it up. And here's a list of 20 ideas you can use it for.
Company info
Custom content really comes in handy when you're organizing a meetup or conference for example. In case you're guests suddenly forget what event they're attending (it happens more often than you think) you can strategically place a Joan at the entrance to help them remember. Use it to display your event's details and possibly sneak in a little company branding on the side.
Welcome message
Speaking of events, it's always polite to welcome your guests…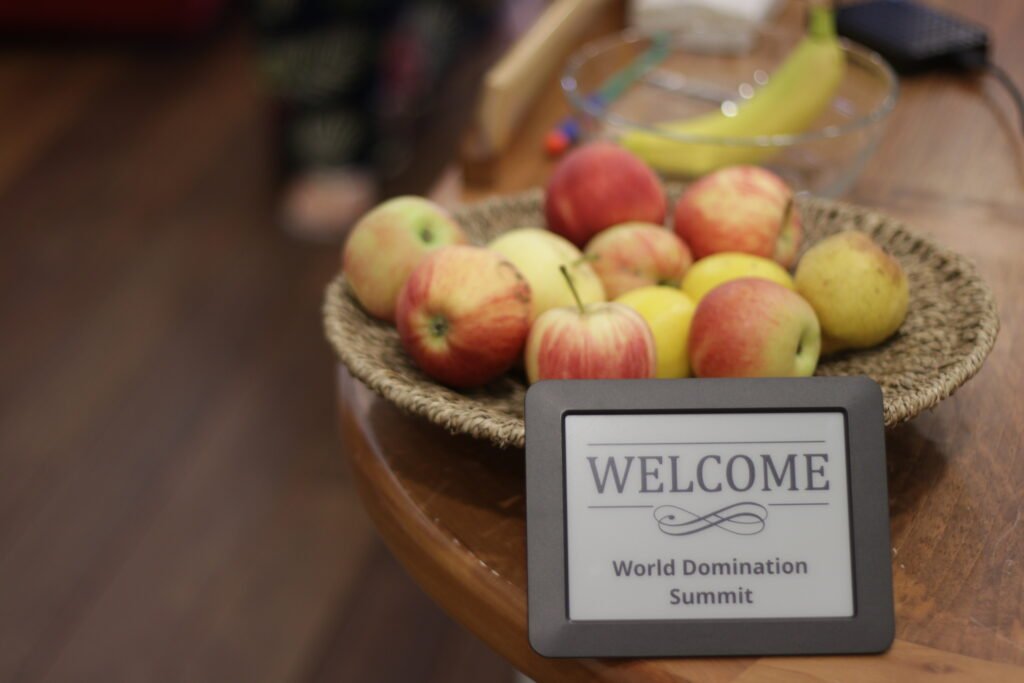 Wayfinding
… and to show them where to go. Maybe use some arrows to point the way?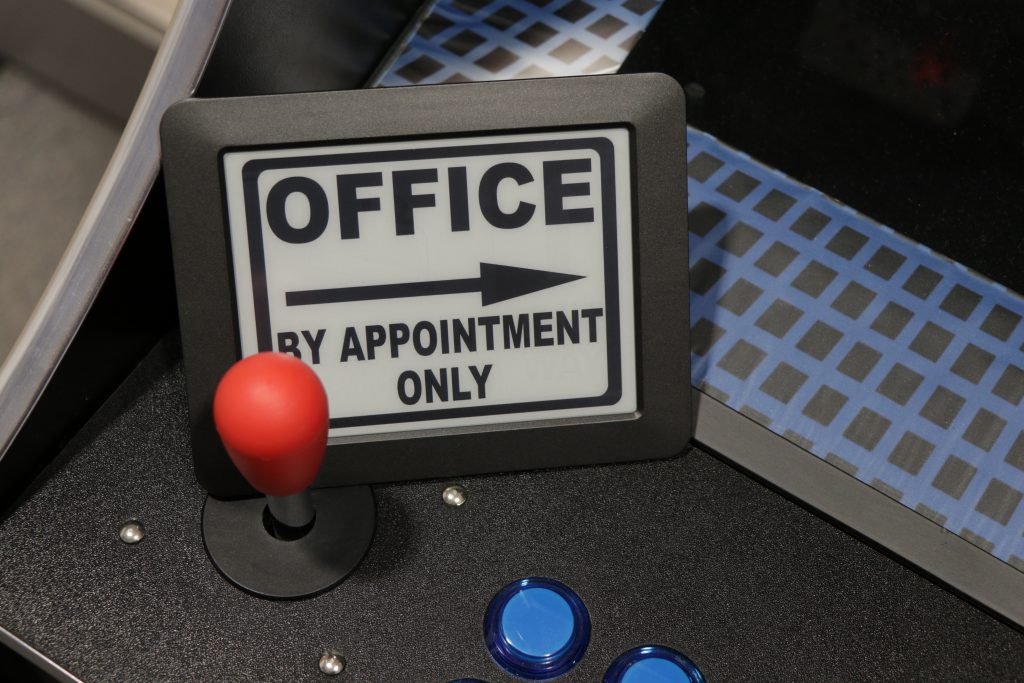 Schedule
And once they arrive safely at their destination they'll probably be excited to see that a schedule of the meetings, talks or workshops they came to attend is already laid out for them.
Thank you messages
Once the food is gone, their throats are sore and the event is over, finish the evening in style by thanking everyone who participated and graced you with their lovely presence.
Company achievements
But Joan's custom content feature can be used for more than just events. Congratulate your team on a job well done, give a shout out to a specific department or boost general morale by announcing reached milestones.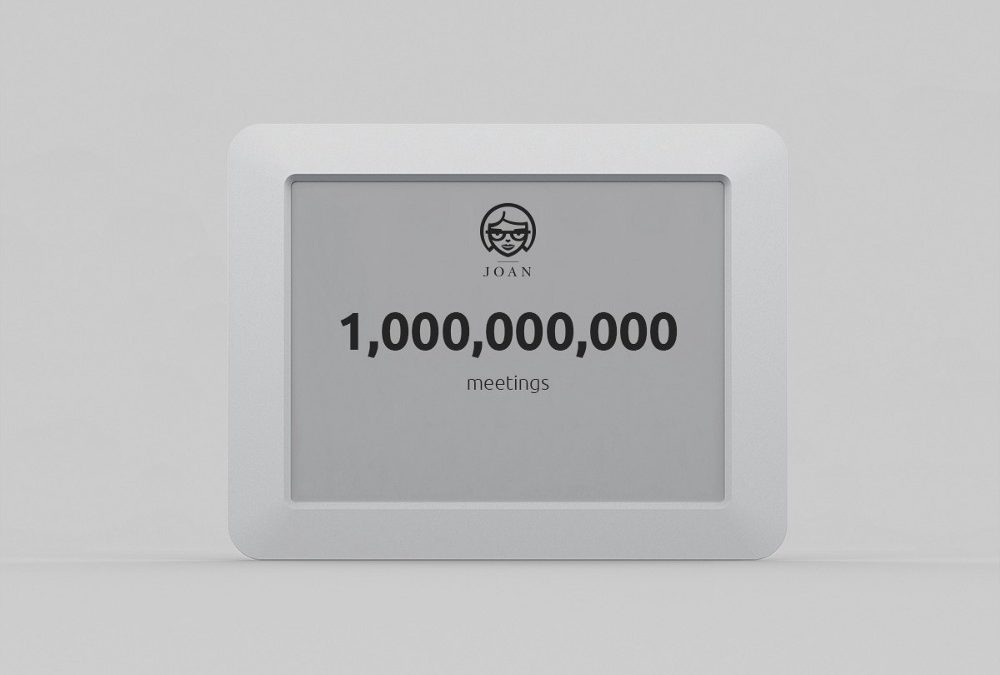 Employee of the Month
Sometimes a single individual needs to be praised for their excellence, like Joan. Although not an actual individual, Joan puts in as many work hours as the next person, or… room booking scheduling system.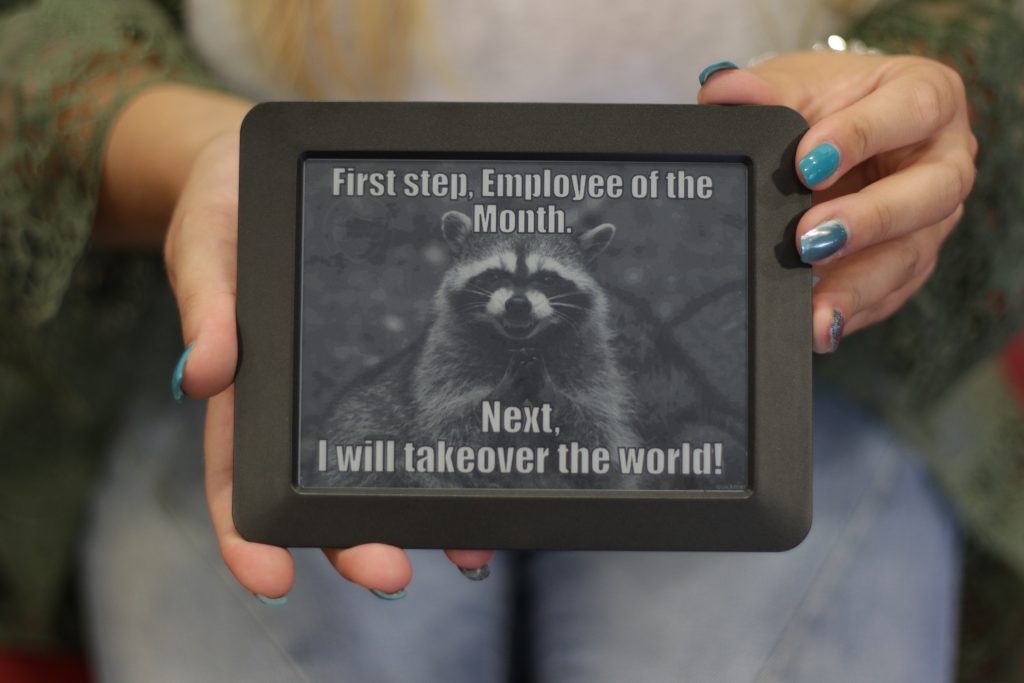 8. Personal achievements
Apart from business achievements, maybe share some personal ones as well? It's always nice to know when someone becomes a freshly-baked spouse, parent or when they rejoin the team after parental leave.
9. Do not disturb
Turn Joan into a Do Not Disturb or Quiet Hours sign and let your staff enjoy their interruption-free time. This works well with Joan 13's Team grid functionality, especially when you make it flash a giant "Shhh!" on the screen once in a while.
10. Lunchtime
If your office is anything like our office, you probably turn one of your conference rooms into a break room during lunch. Newcomers will appreciate it if you label such room appropriately.
11. Fun facts
And now for the fun part of this list: all of the silly things you can share with everyone in the office. Like interesting facts about life, the universe, and everything.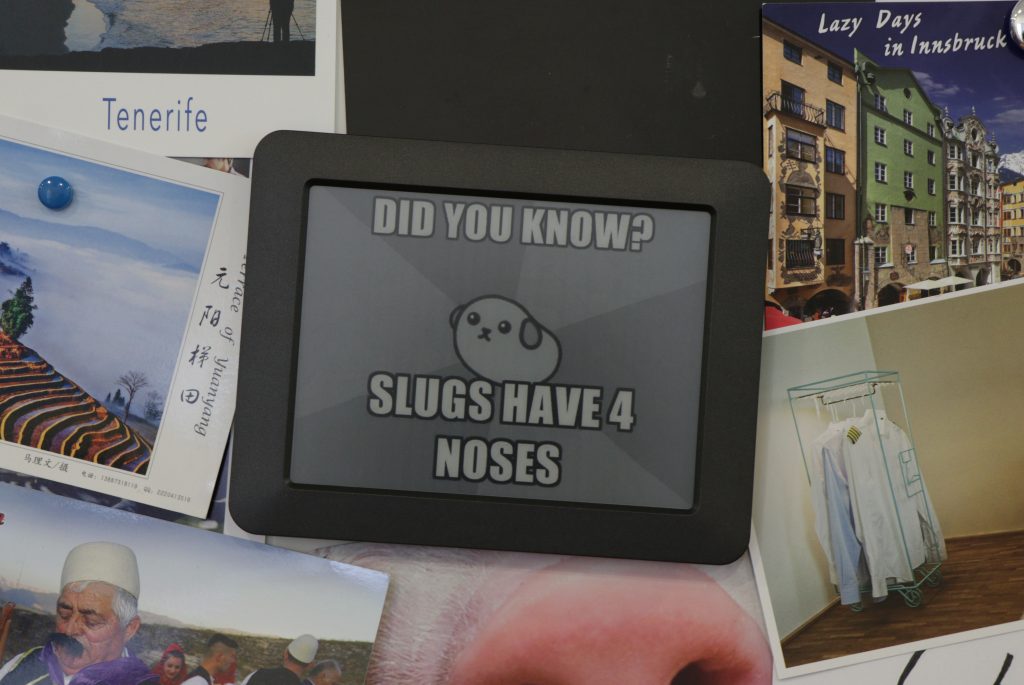 12. How about sharing some memes.
13. Or team building pictures?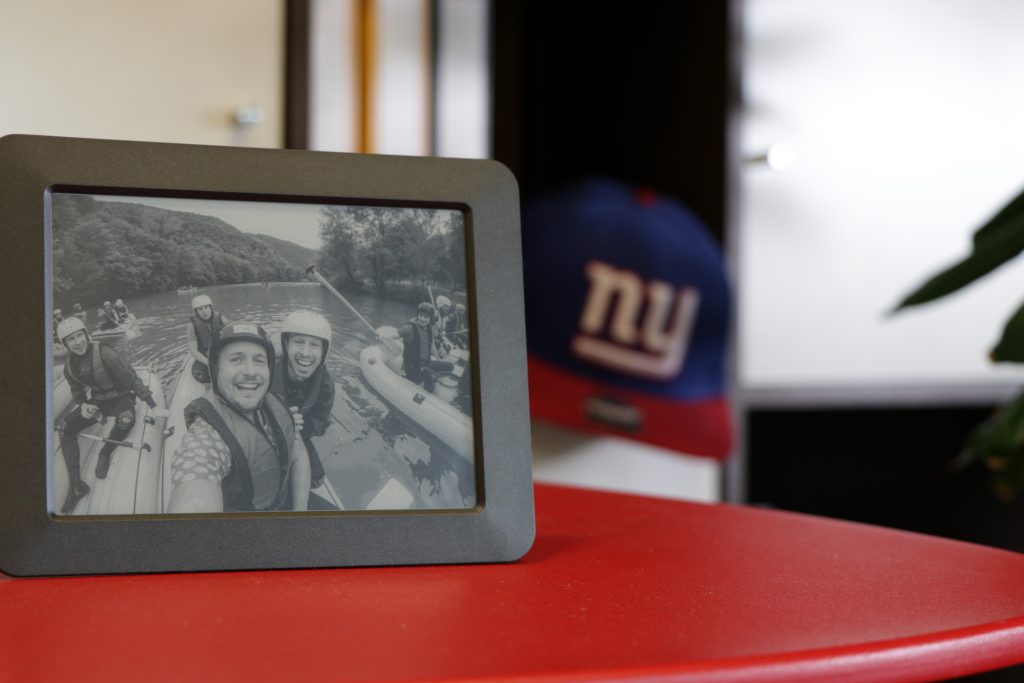 14. The weekly horoscope.
15. Maybe some health tips before flu season?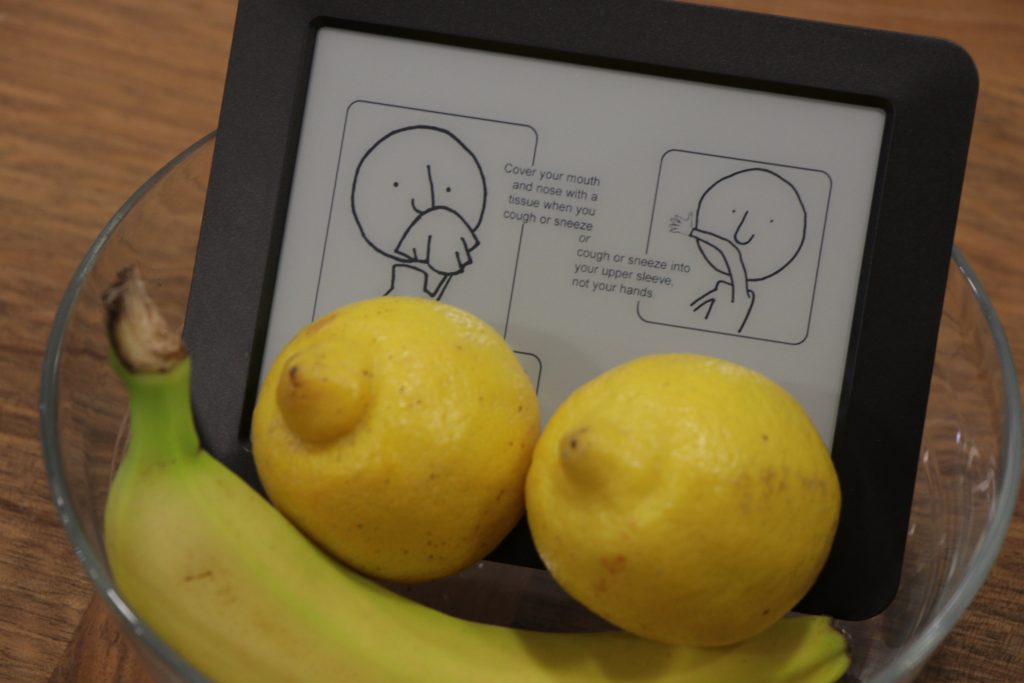 16. Oh, and jokes. Jokes never get old.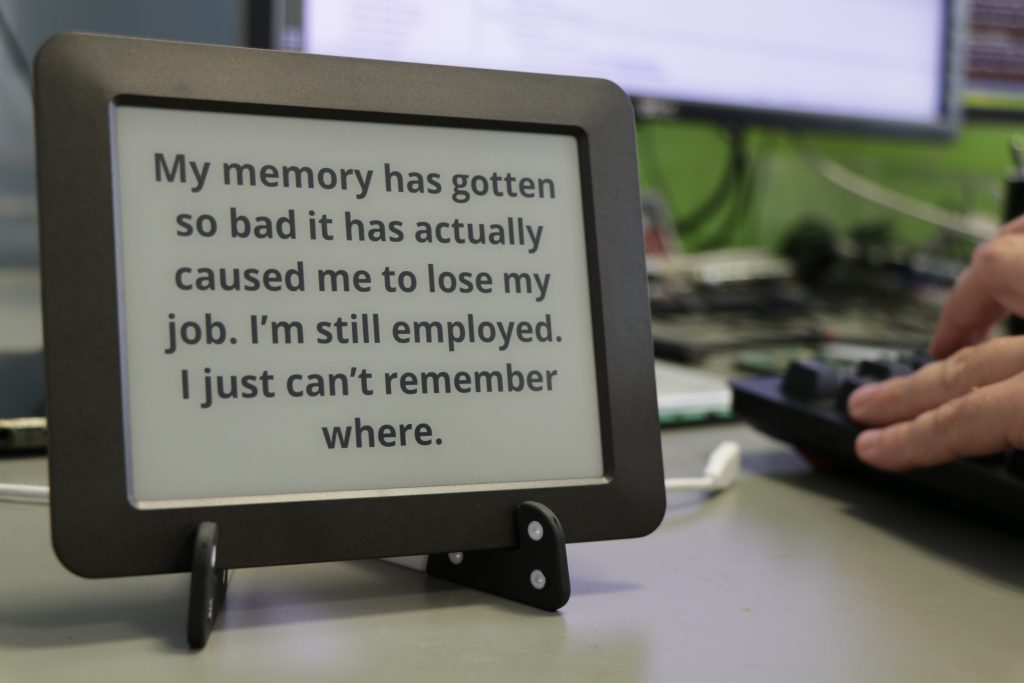 17. Grandma's recipes
Show your old folk some love. Try sharing grandma's recipes and occasionally even some of her pearls of wisdom.
18. Last-minute decorations
Do you smell that? It's the sweet scent of the holiday spirit. Make Joan part of your decorations. Display seasonal greetings or impressive digital ornaments.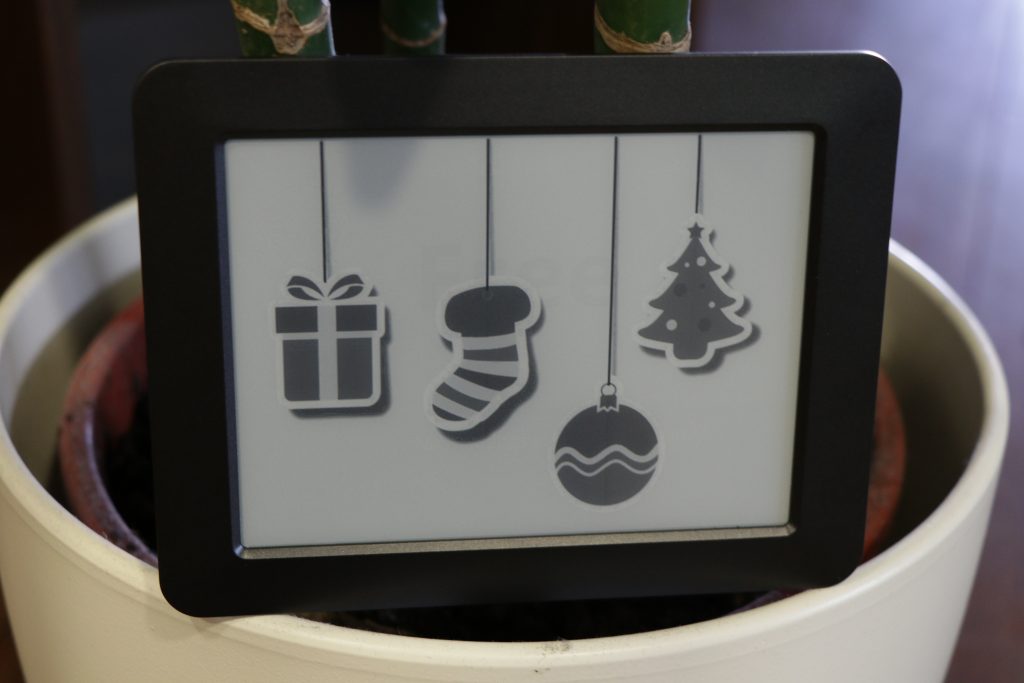 Birthdays
Joan is good at keeping track of anything important going on in the office. And what's more important than an employee's birthday? Change all of Joan's interfaces simultaneously and let your colleague know it's their special day! Happy birthday! Here are some more insurance claims to process.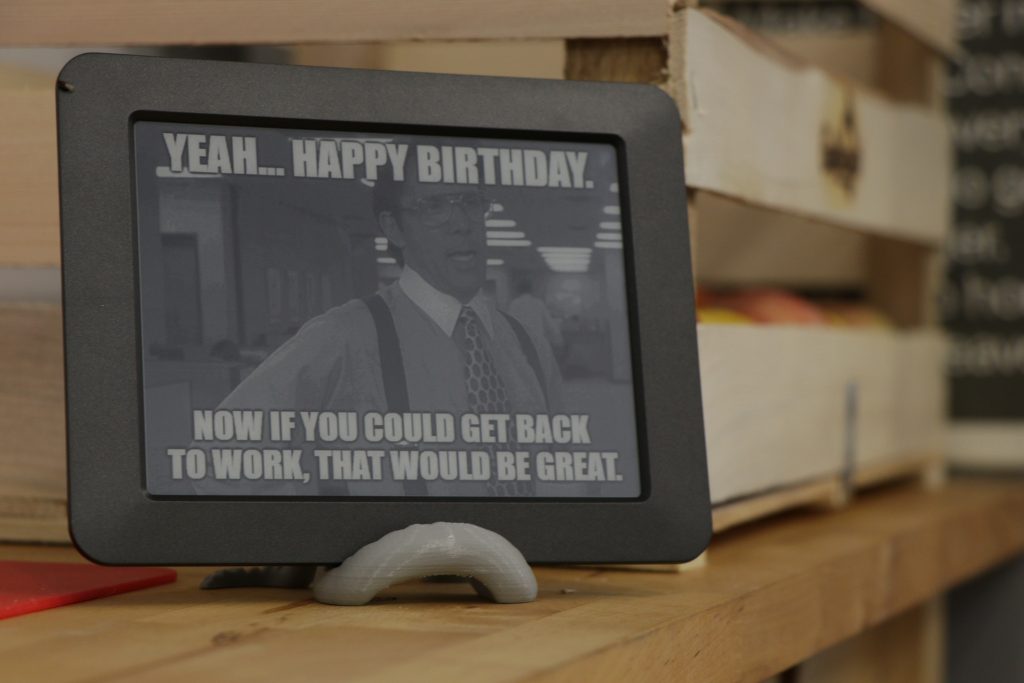 20. Practical jokes
And lastly. You can use Joan for practical jokes. Thank you, thank you. We stayed up all night to think about this one. Schedule a haunting image to appear once in a while and stay on the lookout for any reactions (we tested it, it works as expected). If anyone asks you, you have no idea what they're talking about.