Office parking has always required a great deal of thought, arranging, monitoring, and backend operations. However, with hybrid work models on the rise, companies are rethinking how they dole out company parking.
According to a 2022 study, 63% of high-growth companies support a hybrid workplace. With employees working from home some days of each week, companies are steering away from assigning parking passes per employee, manager, or CEO.
Instead, companies are moving toward a more communal approach, providing parking spaces to employees who need them on the days they need them. The most effective way to manage this setup is to employ a parking reservation solution. Read on to find out why.
All the "pros" of an office parking reservation system
Each company manages parking reservations differently. Their model depends on how many parking spaces they have to offer, their hybrid work regulations, and the equilibrium of the office culture. Still, here are some undisputed benefits of a reliable parking management system:
1. Timesaving
There are many layers to why parking management systems save employees time and energy. Firstly, knowing exactly where they'll be parking helps employees begin their day at the office efficiently, ensuring they don't drive in circles looking for an available parking spot. Instead, they'll have booked a specific parking stall in advance. This timesaver can reduce stress right off the bat, helping employees start the day on a good note.
Secondly, most downtown offices don't provide one parking space per employee. In fact, many of them only reserve a handful of stalls at a nearby parking facility, particularly for the higher-ups and the company's CEO. With everyone working from home some days of the week, hybrid companies are freeing these parking spaces for anyone who needs to drive to the office. There's just one problem: with fewer parking stalls than employees, some days it's impossible to find parking.
For example, having to drop her son off at daycare before work, Gillian opted to drive into the office Monday morning. However, upon arriving, she discovered that all ten of her company's parking spaces were occupied. Already late for work, Gillian has two options: she can either pay $30 for a day of street parking or drive to the closest Park & Ride and train back to the office.
With a parking reservation solution, Gillian could have reserved the parking spot in advance right from her mobile phone. Or, at the very least, discovered the parking spaces were all spoken for before commuting the entire way to the office.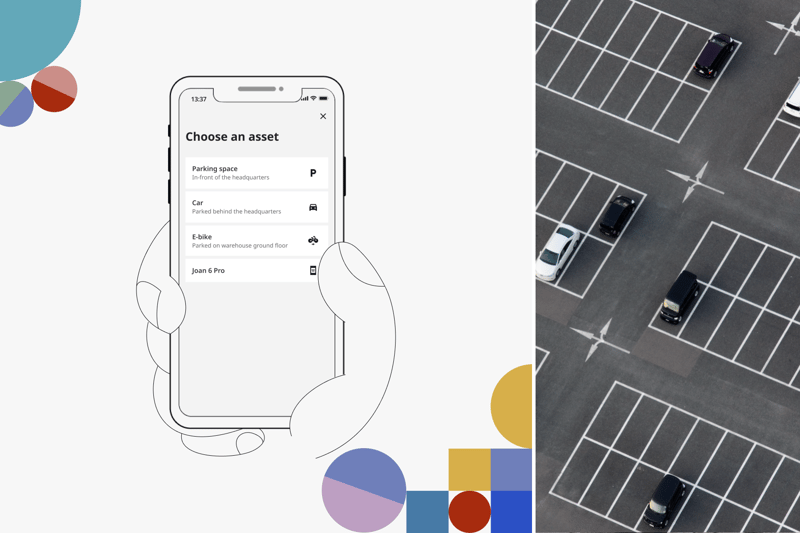 3. Equal culture
Although most employees won't admit it, giving higher-up personnel special treatment causes more resentment than respect. Employees end up feeling distant and removed from the company's management sector.
For decades, employees have felt outdone and undervalued based on the treatment of their managers or company executives. Corner offices, private pool tables, minibars, and even parking spaces are enough to stoke resentment between an employee and manager.
These days, many managers no longer get a private office or parking stall. Companies have been transitioning their parking spaces into communal company property. Anyone from any hierarchical level is welcome to park in the company parking lots any day.
This collectivism helps bridge the gap between VIPs and the rest of the office, fostering an egalitarian culture that helps employees feel valued equally. However, the best way for communal parking spaces to be effective is to make them reservable. For minimal complications and timewasting, parking management software is a must-have for any office with fewer parking spaces than employees.
3. Automation
Automation significantly reduces room for error, cuts costs, and boosts morale in the workplace, saving employees endless hours on miscommunications, backlogged paperwork, and wasted brainpower. Also, the more tasks are automated, the more efficient the office is.
The same truth applies to parking reservations. By implementing a user-friendly, mobile solution, companies can guarantee individual employees a parking stall before they even commute to the office. This setup helps employees be efficient while working on site, cutting back on commuting confusion and unnecessary stress.
Parking reservation software is a property manager's dream. The technology is adaptable and scalable and can grow with the company. If the company acquires more parking spaces, the app can adapt to accommodate them all. If the company expands to more office buildings, the app can manage that too.
Ultimately, the number one advantage of automating the parking experience is transparency. The cloud-based booking solution updates in real-time across the cloud, keeping every asset's agenda up to date. Employees can plan their days accordingly, making sure they are as efficient as possible on site. This level of support enhances the employee experience, helping everyone have a great day in the office.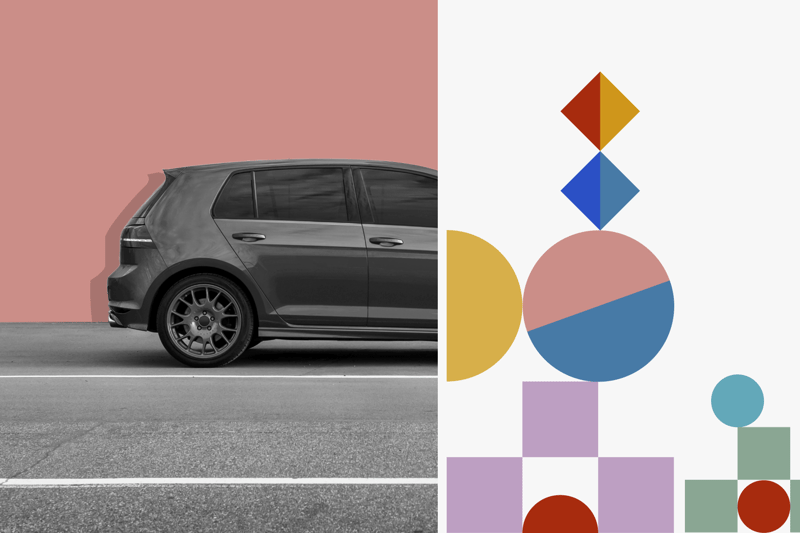 4. Cost-effective
The best way to maximize the ROI of an asset is to make sure it's used well. Offering parking reservations through online booking not only makes sure employees are aware of the asset, but can also plan their days around when the parking stall is available for their use. As a result, employees are more efficient when they arrive at the office without undue stress or delays.
Plus, automating tasks significantly improves a company's ROI, allowing employees to focus on more meaningful jobs. The Joan booking app requires minimal setup and allows employees to reserve company assets with just a few taps. The process is so automated that there's no need to manage signup sheets, excel docs, check-in sheets, or other bandaid parking solutions.
What to look for in a parking reservation system
Slowly but surely, parking reservation solutions are popping up on the market. As great as the idea is, wouldn't it be best to have one solution that does it all?
Think about it. There are numerous company assets that can, and should, be bookable. Meeting rooms, conference rooms, workspaces, desks, workout rooms, quiet pods, parking stalls, nursing rooms, game rooms, and more. Do you really want a booking app for each of them?
Why not invest in a solution that covers all of these assets and more? The best parking technology is one that works throughout the office, not just in the car park. The Joan mobile app offers unlimited configurations, allowing companies to make any company asset bookable directly from the Joan app. The solution is intuitive to use and easy to implement, seamlessly automating the reservation process.
Joan supports all company assets both in and out of the office. With hybrid work quickly becoming the most popular business model, companies have been rethinking their parking situations. Where it once made sense to reserve parking spaces for managers and higher-ups, companies now see the practice as a waste of resources. In response, they've been looking for a solution. Many companies are turning to Joan. Through the app, users can book parking on the fly.
What started as a room booking system has quickly become the most all-encompassing, company workplace management solution on the market. Joan strives to smooth out the workplace experience and help companies get the best possible ROI on their assets.
Whether a company is going hybrid or not, there are dozens of benefits to implementing a reservation management system.
Find out how Joan can make your workplace more efficient by automating your office parking reservations.
You can easily start managing your company assets
OR leave your email if you want a guided onboarding by our sales team