With an increasing number of workplace incidents reported globally, companies need to ensure the safety of their employees, visitors, and assets
Investing in visitor security is not only crucial for ensuring the safety and security of the office environment but also helps to maintain a professional and welcoming atmosphere for guests before they even reach your reception area.
Let's have a look at how Joan Visitor Management helps ensure the safety and security of the office environment.
Common compliance standards
Compliance standards are important for enterprises because they help ensure companies are meeting legal, regulatory, and ethical requirements. Here are some compliance standards the Joan Visitor Management system helps you achieve:
General Data Protection Regulation (GDPR) has a significant impact on how companies manage visitor data. Companies need to ensure that they're collecting only the necessary data, obtaining consent, providing access and deletion, and ensuring appropriate security measures are in place.
Service Organization Controls (SOC 1 & SOC 2) provide a detailed analysis of the business's internal controls, policies, and procedures, plus offer assurance that the controls are operating effectively to meet the security objectives.
Health Insurance Portability and Accountability Act (HIPAA) establishes specific requirements for how covered entities must handle PHI, including how the company's security systems control, use, disclose, and protect it.
International Organization for Standardization 27001 (ISO 27001) provides a systematic approach to managing sensitive information while ensuring confidentiality, integrity, and availability.
By adhering to these standards, companies can achieve operational efficiency and better risk management, leading to increased profitability and long-term success for businesses — yet another way that Joan aims to save companies $$.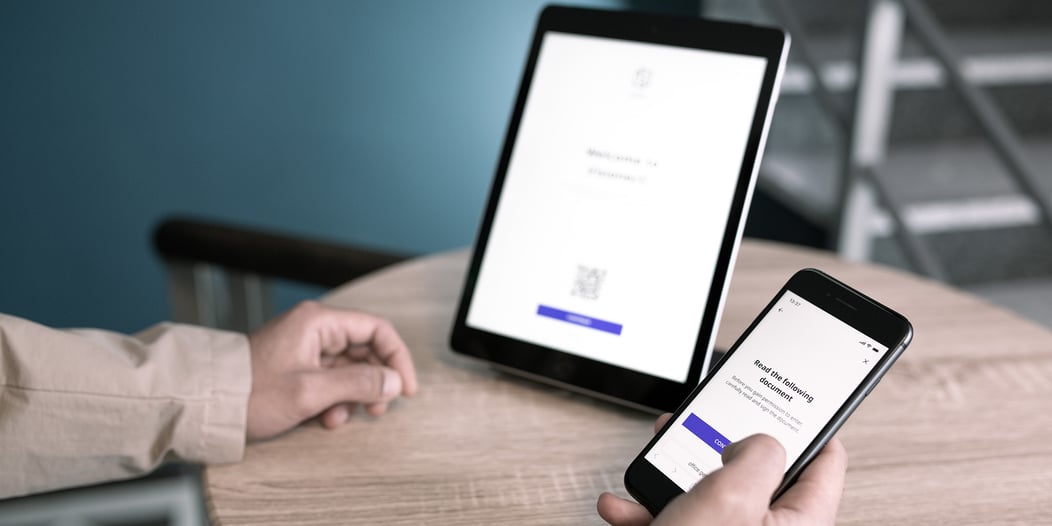 Joan features that will keep you compliant
By automating parts of the visitor experience and collecting visitor records of their activity, Joan helps businesses ensure that their visitor management practices are compliant with relevant regulations and standards.
Document signing (NDA) and visitor consent
The Joan Visitor Management solution facilitates visitor registration, including document signing and visitor consent, which are important components of a comprehensive security and compliance setup. These measures help businesses enhance their workplace security, show security compliance, and protect them against legal liability.
Storing data
To comply with security standards, companies must store visitor information in a secure way. The Joan Visitor Management software stores visitor details in a cloud-based location that's only accessible to authorized Joan administrators and office managers. This simple setup protects the data while keeping it organized and on hand in case of audits or security inspections.
This cloud-based setup also lets visitors access pre-registration before they even arrive on site.
Comprehensive visitor profile
A visitor profile provides a detailed record of each visitor's identity and activity, which can be used to verify their authorization and the company's compliance with regulations. With the Joan Visitor Management system, companies can make sure their visitor practices are compliant with relevant regulations and check when visitors had physical access to the facilities.
Admin view
The admin view provides authorized security staff with an organized UI to view real-time monitoring, access management, compliance tracking, and reporting. Joan can also generate compliance reports that include information such as visitor logs, check-in and check-out times, and other information. These details can be used to verify compliance with security regulations for auditing purposes.
Badge printing
Joan's visitor management system can automatically print visitor badges, which may include their photo, name, and other relevant details. This visitor pass helps identify authorized visitors and makes sure they're easily identifiable.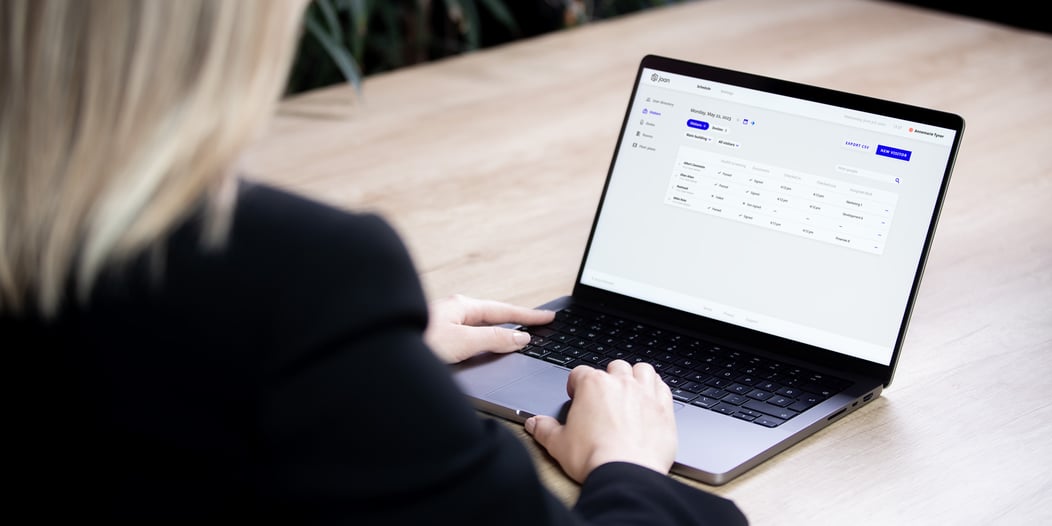 Why stop there?
Joan is devoted to supporting how the entire office is run. We offer a comprehensive suite of tools and features that can help businesses create a great office experience, including
By enhancing productivity, streamlining workflows, and improving convenience, Joan can help businesses maximize the value of their office space and create a more engaging and productive workplace environment.
Looking to fit a visitor management system into your workplace?
Register for our early bird special to get hot discounts and limited-time bonuses.