"Welcome to the biggest AV showroom on earth," says ISE's managing director Mike Blackman. With 1,300 reported exhibitors and an estimate of 80,000-plus visitors, the ISE is de-facto the largest AV trade show in the world.
And of course, especially this year, no one is left behind. "We've really pushed into the vertical markets: we have our traditional Smart Building conference […] and with our Digital Signage Summit […] we believe we are now the market leader worldwide for presenting digital signage information to the market," said Blackman.
That counts us in and we're already seeing the results, big time. We are showcasing Joan in three separate booths (Comm-Tec Hall 2, Booth B40, Drone Arena Hall 14, Booth A100 and Hall 14, Booth M230) and we have already experienced overwhelming interest for it on day one. Including medium-sized companies, larger entities and even an international organization (whom unfortunately we cannot mention, but are excited to be in touch with), we have gathered a unanimous consensus: "This is really cool. We could really use something like this."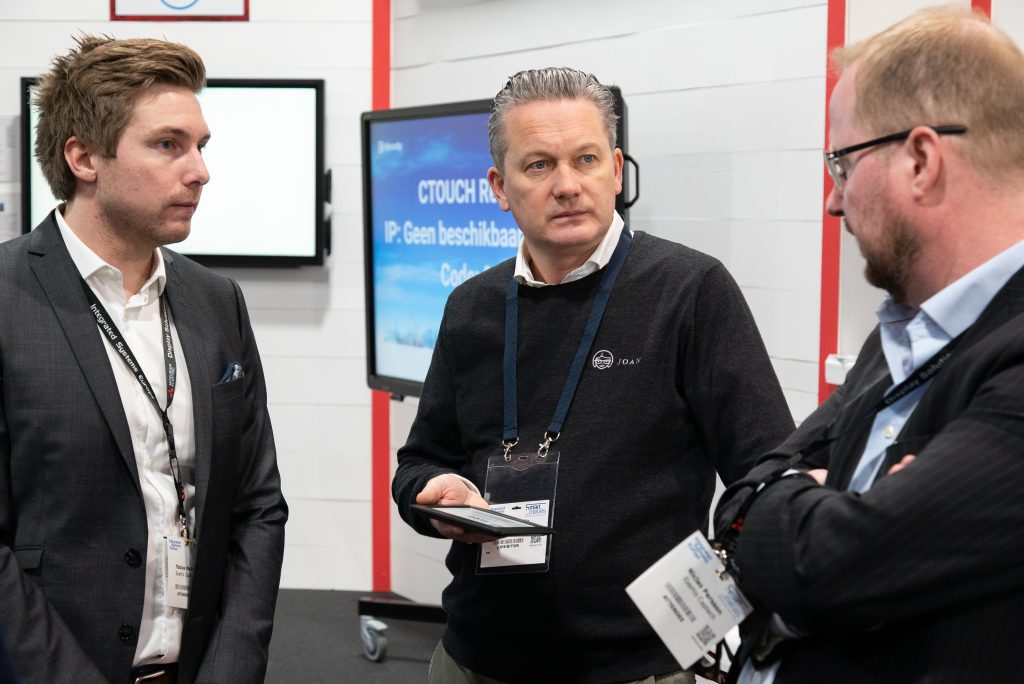 This is not even forced paraphrasing, we have really been told this on several occasions. We even had a complete stranger walk up to our distribution manager during a meeting and say "I am a user, and Joan is freaking awesome!" in front of everybody. We reassured them that it wasn't staged and that the reaction was actually genuine, but this kind of comments always make our day.

Ultimately, similar events, and especially the ISE, are playgrounds for us. We get to meet existing users, prospectus clients and people that learn about Joan for the first time. This helps us better understand our market and its needs. It keeps us constantly on the edge so that we provide a unique and integrated solution to our customers. This is why we cannot miss the ISE and this is why we are back.

More coming in the following days.