At least ten things are running through your head as you walk around the office. Suddenly, your phone rings. It's your most valuable client, and lately, they weren't delighted with the quality of your product. There's nowhere to hide. You need to take this call. Now.
As you look down the hallway, there's a beacon of green light showing the way to the first free meeting room just waiting for grabs. As you're walking into the room, you book it in just a few taps on the device that's quietly sitting next to its doors.
You confidently answer your phone, knowing that the light has now turned red and there's zero chance of someone mistakenly barging into the room.
With color signaling, you were able to find a free meeting room immediately and update its color status that's now visible from across the office. Welcome to the PoE Wall Mount experience.
The perks of having a PoE Wall Mount
We have previously written about all the neat functions of the PoE mount. But let's recap them to give you a bit more context.
While Joan 6 Pro devices arrive with a magnetic mount, the PoE mount extends the features to:
Stable Internet connection - With the built-in space for ethernet cable, Joan 6 Pro works seamlessly even in areas with poor Wi-Fi connectivity.
Constant power - Joan 6 Pro has almost zero hassle management since it only needs to be recharged twice per year. However, with the PoE Wall Mount, Joan is constantly hooked to power, and there's no need to recharge it at all.
Last but not least, we added LED lights for more straightforward navigation of meeting rooms. Our customers loved the color-coding addition, and based on the user feedback, we decided to add more colors and functionality.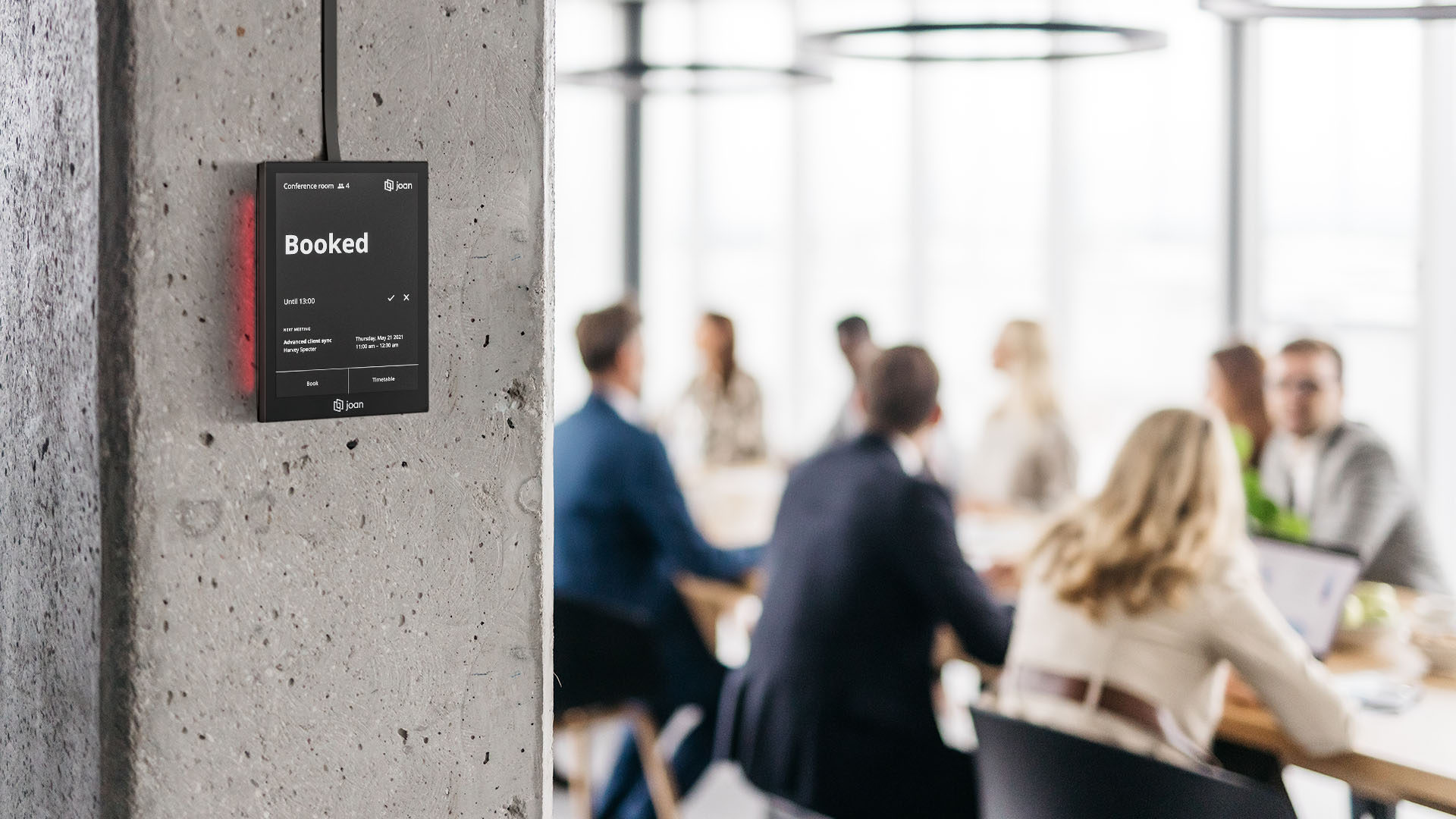 PoE Wall Mount 2.0: Expended usability of LED lights
It started with two colors:
Red - this meeting room is taken.
Green - the room is available for your use.
However, to keep it only at that, it'd be far too simplified. So we sat down with a group of users and studied the most often use cases and how Joan can support their office navigation even more.
And there are quite a few scenarios where the fundamental dichotomy isn't sufficient - like running late to a meeting that's just about to start, searching for the meeting room you book a while back and the meeting is in 2 min, and even searching for a last-minute solution for a brainstorming session that's about to start in 30min. You get the gist.
For all those scenarios that expand way beyond the "free" and "booked" sign, we introduced a new light:
Orange LED light - Oh perfect, this meeting room is available at the moment but…wait, does that Joan 6 Pro have an orange glow? When a meeting is about to begin, the LED light will change from green to orange, announcing that the room will soon be occupied by coworkers who have already booked the room in advance.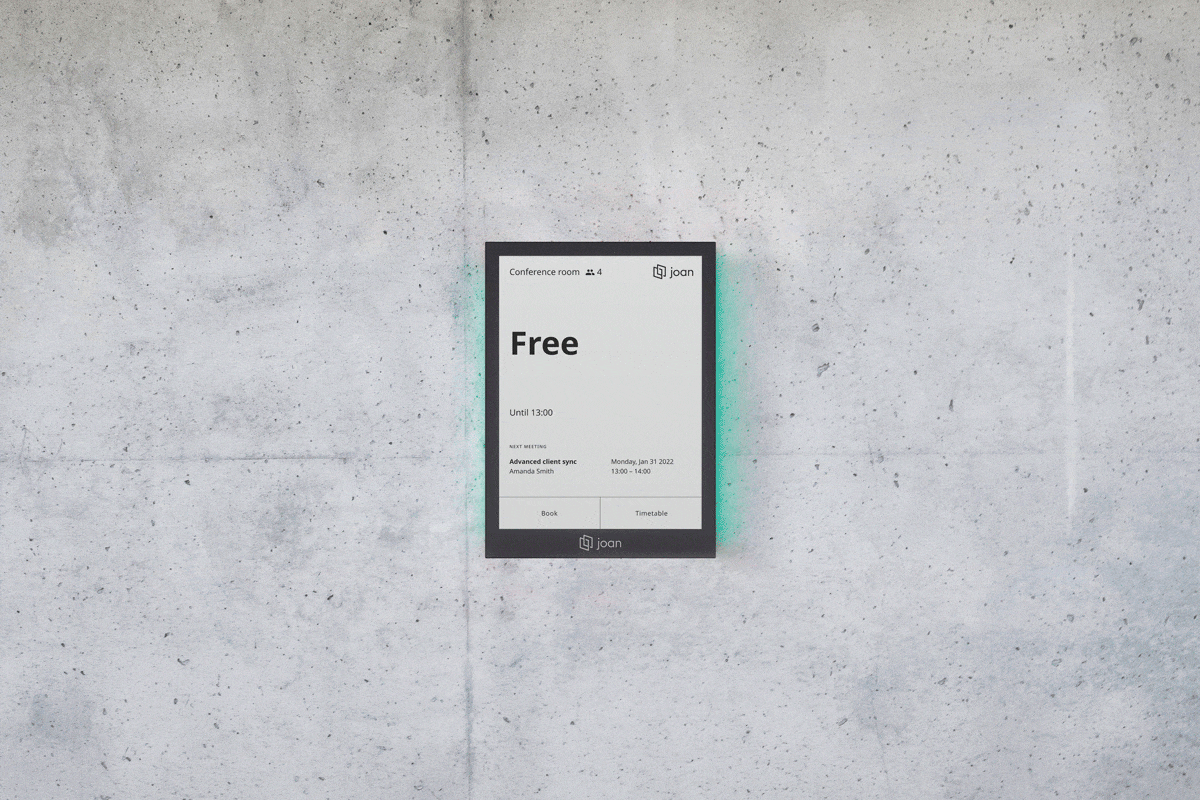 Confidently navigate your meeting rooms with LED lights
Joan is all about making your collaboration safe and efficient. And a big part of it is quickly finding available spaces, your next brainstorming session, or just a room ready for you to jump on a quick call with your biggest client.
With our PoE Wall Mount, your Joan 6 Pro will safely sit next to any meeting space, signaling the current and upcoming status to everyone in the office.
Get your PoE Wall Mount today.