Since the beginning, Joan products have always been environmentally friendly. First of all, Joan e-paper displays use only 1% of the energy LCDs use. For manufacturing, we use primarily recyclable and reusable materials. Plus, we always do our best to take little from the environment and a nominal footprint behind.
Still, in 2021, we decided to take our environmental initiative even further. Our team decided that, rather than simply being kind to the world by having the least adverse impact possible, we wanted to improve it. This vision is why we began our tree-planting initiative.
For every Joan device sold, we vowed to plant one tree. Our tree-planting efforts were focused on areas most in need: where deforestation had taken the biggest toll. Lately, we've sent trees to Tanzania through our tree-planting partner, Treecelet. Let's have a look at our 2022 tree-planting campaigns…
Joan tree planting campaigns
Joan made awareness holidays count. Every time the world was rife to learn about the environment, our team dived in with our own campaigns and tree-planting dreams.
International day of forests
While we always plant one tree for every device sold, don't forget, for the International Day of Forests, Joan drove campaigns to generate more environmental awareness. Our team pledged to plant
1 tree for every person who liked our tree-planting awareness post
2 trees for everyone who commented on the post
10 trees every time someone shared our post
Earth Day
Because one all-out environmental campaign isn't enough, we also hosted a tree splurge for Earth Day. With this campaign, participants were able to plant a tree or two right from the comfort of their desk:
1 tree by subscribing to the Joan newsletter
1 by completing a quiz designed to improve environmental awareness
10 for every Joan device sold
Ending on a high
In the last days of 2022, we decided there's always time for more TLC for our planet and communities. We sparked up one more initiative to welcome the new year. Joan users could plant 10 trees by simply using their Joan app.
In the second half of 2022, our team released asset management features to the beloved Joan platform. With asset management, companies can make virtually anything bookable from parking spaces to spare monitors.
Anyone using Joan desk could plant 10 trees by adding an asset to their desk booking configurations. Plus, to make sure we didn't leave anyone out, anyone in the world could plant a tree using the usual method:
Learn more about our tree-planting goals and inspiration by checking out the link above.
Local tree planting
If you haven't yet grasped how passionate the Joan team is about our tree-planting initiative, check out our "backyard." Kras, a region in Slovenia, experienced terrible forest fires in 2022. Joan team members participated in replanting trees in person, helping to heal the ravaged land.
Our honorable tree-planting partner, Treecelet, also joined our efforts by sending a team to help repopulate the Kras tree population.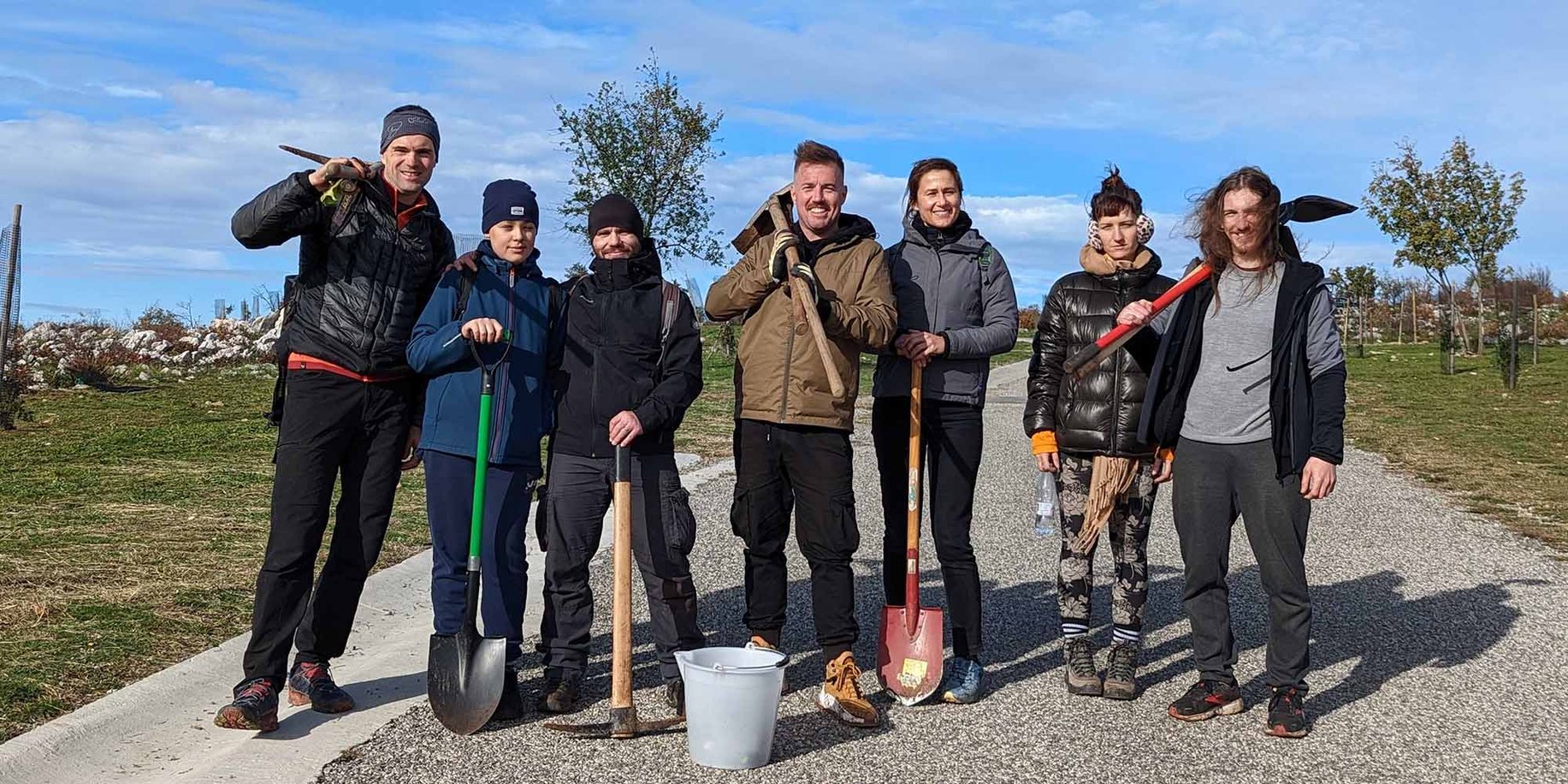 That's a wrap!
If you wonder what kind of a difference you can make by simply participating in our tree-planting campaigns, the answer is "a big one." By commenting or sharing, you're building environmental awareness in other areas of the world. As a result, our future campaigns will reach more people, amounting to more trees being planted somewhere in the world.
We can double the number of trees planted in no time. Our goal is to do better and go further every year with each campaign. Let's kick off 2023 with a bang! Or, rather, another truckload of trees ready to plant in areas that need their forests back.