The modern workplace is quickly evolving, driven by the ever-changing needs of businesses and the increasing demand for flexibility. Recently, we had the pleasure of speaking with Jomar Sajorda, NOC Systems Assist. Manager at KMC Solutions, an organization that is a key player in shaping the modern office landscape in the Philippines. In this article, we delve into KMC Solutions' journey with Joan and explore how Joan fits into the evolution of the modern workplace.
Introducing KMC Solutions
KMC Solutions is a prominent provider of flexible office solutions in the Philippines. They specialize in designing offices tailored to specific needs as well as offering serviced offices, co-working spaces, and other workplace solutions. They cater to a diverse clientele, with a strong focus on businesses operating in the information technology and business process outsourcing sectors.
Additionally, KMC is also a fast-growing Employer of Record provider, providing international businesses with access to the Philippines' vast talent pool and building them high-performing offshore teams. The company plays a crucial role in supporting clients' offshore teams by offering comprehensive office facilities and services, along with legal compliance, HR, & payroll services.
Joan aligns perfectly with their offering as it provides flexibility and efficiency to any workplace. That's why at KMC they are also using Joan themselves.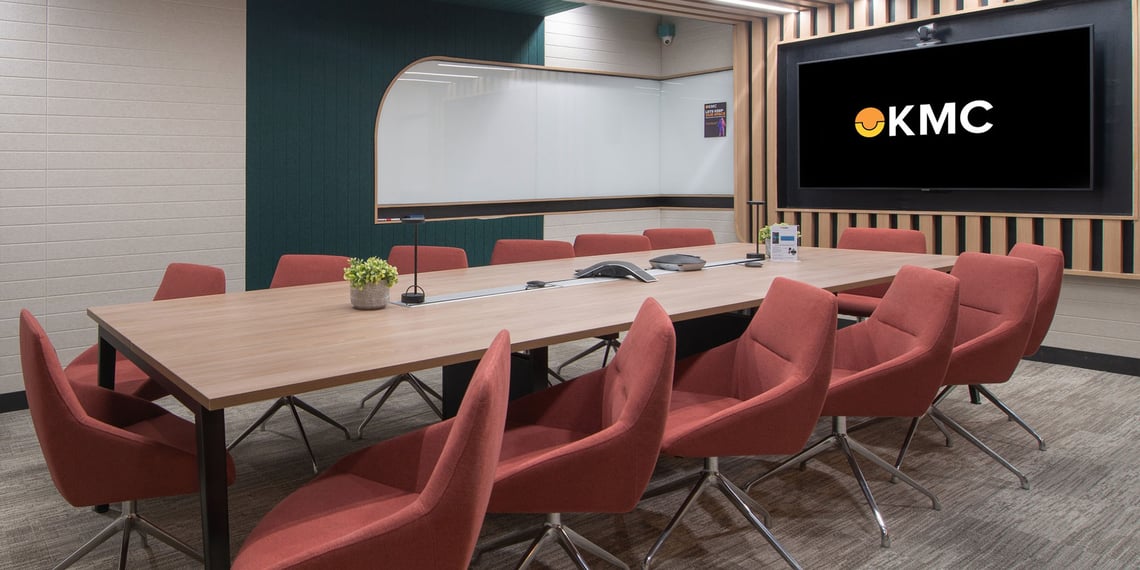 Image source: https://www.facebook.com/kmcsolutionsph/photos/pb.100064565444687.-2207520000/5906950745981539/?type=3
Meeting Joan: A room booking revolution
Joan was first introduced to KMC's IT department by Michael McCullough, the Chief VIsionary and Co-Founder of the company. He expressed the need for a room booking solution to streamline the process of determining room availability and scheduling.

"Before Joan, we relied on manual booking methods, such as emailing to reserve a room in Microsoft 365. This was inconvenient, as it was impossible to view the entire schedule for a room without asking the admin," says Sajorda.

Everything changed in 2018 when KMC implemented Joan and it proved to be exactly what they needed. They made their room booking process more efficient than ever and are currently using 87 Joan devices to streamline their office processes.
Empowering clients with Joan
As KMC is in the business of providing modern workplaces, it's not a surprise that some of their clients are also using Joan devices. These are usually organizations that have larger office spaces and require optimization of the rooms they have available.

As KMC installs Joan, they provide guidelines to their site support, as well as the admin and customer service teams - just in case their client needs any help with Joan and other systems.

However, there's no formal training process as it's not needed. Joan devices are very intuitive and KMC reports that users quickly learn how to use them to book rooms and check meeting room availability.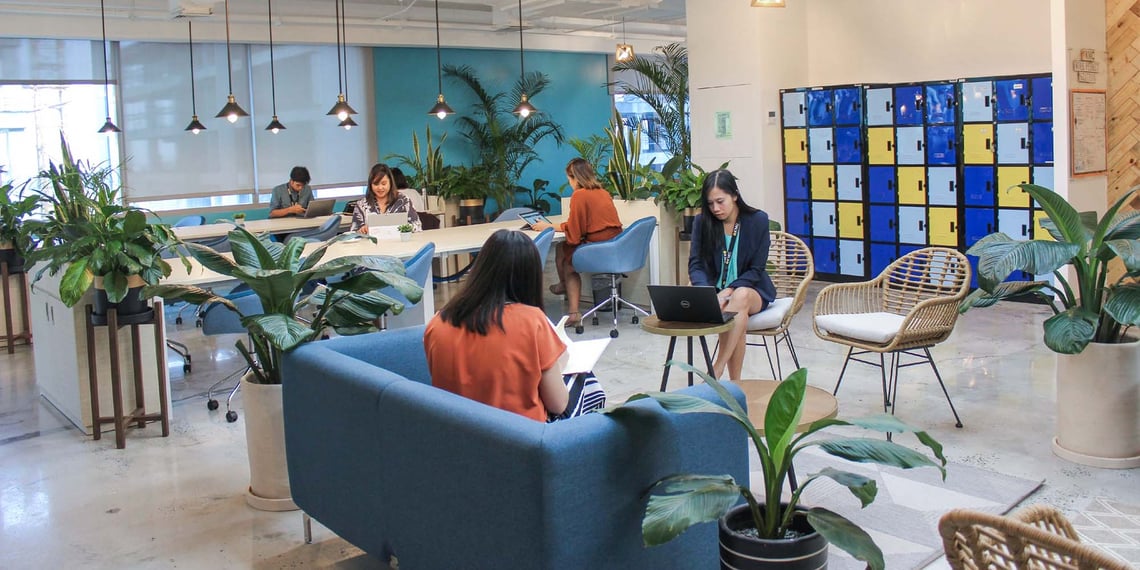 Image source: https://www.facebook.com/kmcsolutionsph/photos/pb.100064565444687.-2207520000/5695866477089968/?type=3
Shaping the future of the workplace with Joan
KMC Solutions views Joan as a crucial component of the modern workplace, fitting seamlessly into their own offices and aligning with the broader industry trends.

"Joan is designed to be user-friendly, which is important. Additionally, it aligns with sustainability practices as it utilizes e-paper displays, which are both energy-efficient and environmentally friendly. And it greatly assists us in effectively managing our meeting rooms," says Sajorda.

As Joan and KMC continue to solve the emerging challenges of modern work, it's clear that both are there to shape the future of the workplace, one office at a time. If you're looking to future-proof your workplace with Joan, contact our sales team and discover the full range of solutions the Joan platform offers.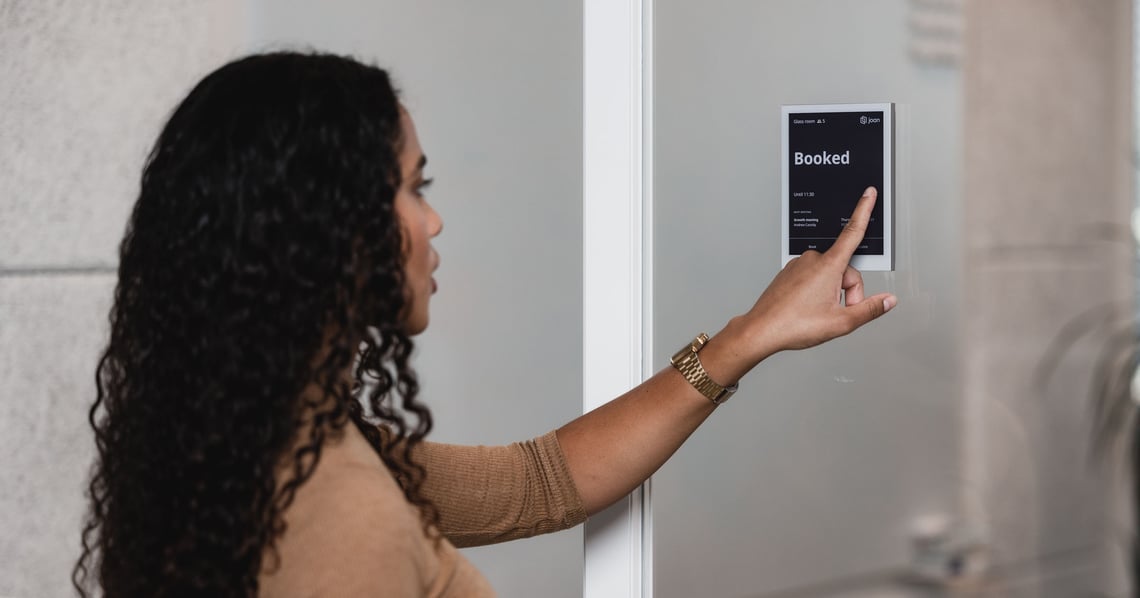 If you want to learn more about how Joan can enhance your workplace, contact our team.