Have you ever wondered about how the workplace has changed ever since you've started working? From individual offices and cubicles to open-space offices and, well, again returning to the more closed layout.
But the layout is not the only thing impacting office design – from minimalistic trends to technology upgrades, and sitting choices. Every part of it matters. Why do we fuss so much about office design? Whether we like it or not, we're spending the majority of our waken hours at work. That's why it's important to not only have extremely functional design but also a design where we feel good.
Let's explore the trends for 2019, that go beyond unicorn coffee mugs and water bottles.
Take old and create something new
One of the things I hate the most is working on a new build and decorated space. Honestly, if I'd spend half of the time I do on watching out for stuff, well, I'd probably publish at least 3 posts per week.
This trend has actually started in late 2018, but in 2019 is at its full swing. Different chairs, tables, couches, sometimes it looks like you are at a yard sale. But you have to admit, it feels kind of warm when you sit on top of the legacy. Gives that – we don't care about stuff but about your work feeling.
2019 took the trend to the next level – from individual antique pieces to whole buildings. It's more and more popular to rent old, industrial buildings and turning it into hide-outs and office spaces.
Visionect is not different from the rest of the world. This year we have moved to new offices that are exactly like the ones described above.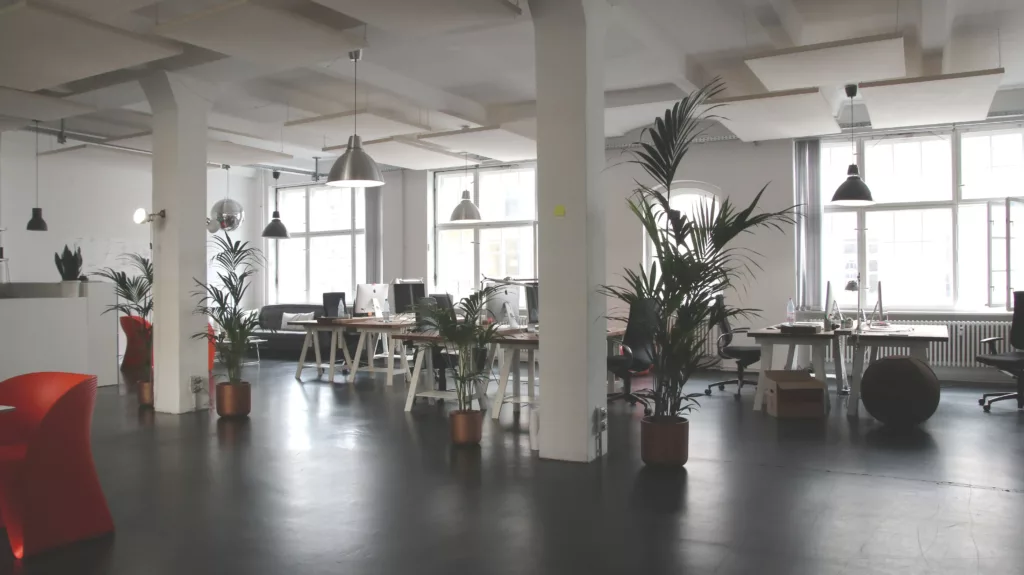 Flexible sitting
Do you remember the fuss around those spine-friendly chairs? I never understood the hype, because it's just so hard to sit straight for 8 hours.
That's why I couldn't be more thrilled to announce the next trend: couches, pods, ginormous chairs. Anything that makes your sitting more comfortable. That feeling of getting from your desk to a couch with a view is instantly refreshing.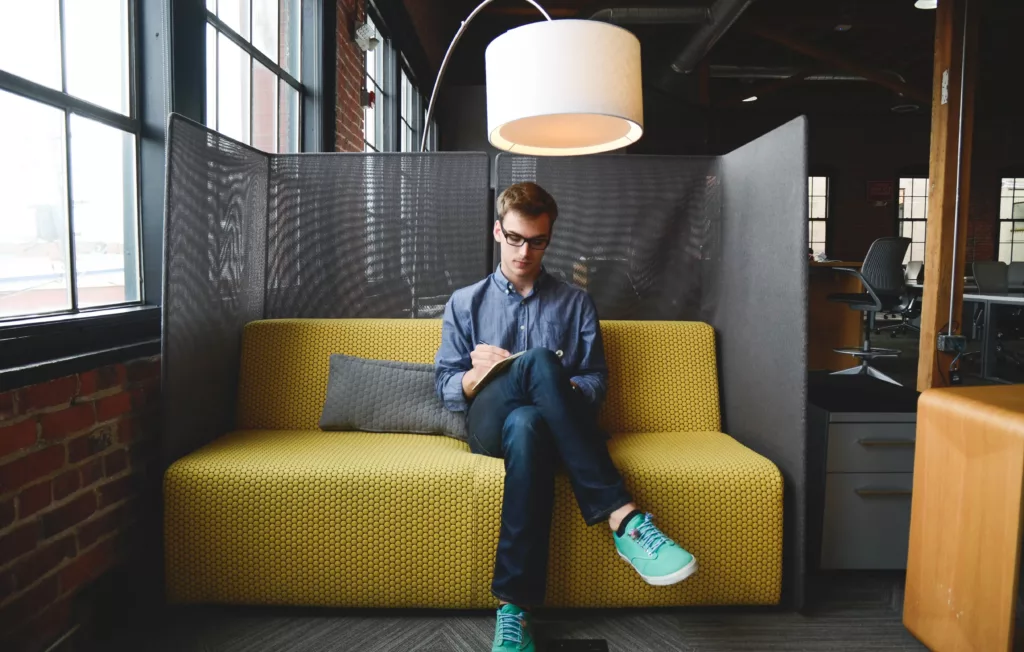 Smart conference rooms
As we are becoming increasingly heavy users of personal technology, the workplace is also picking up on it. Computers and TV screens are now a necessity, but there are also other smart gadgets and solutions that make our lives easier. For example, we've got tons of Jabbras laying around, just waiting for the next conference call.
Airtame is another solution for smarter offices and conference rooms. With it, you can easily screen share any information and from any device (laptop or phone). No need to find the right cables or to place your computer right next to the screen. You can start presenting in a matter of seconds.
You know what else has a smooth deployment?
Joan. That's right. Our meeting room management solutions are easy to install, no extra cables and cords are needed. Both Joan 6 and Joan 13 come with a magnetic mount so they are ready to go once they arrive. With their advanced epaper, they can sit in front of meeting rooms for months at a time and demand no extra caring. Simply connect them to your calendar and they are good to go.
Want to test the meeting room management system to see how easy it is to live without meeting interruptions? We've developed software for your tablet which you can try out for free!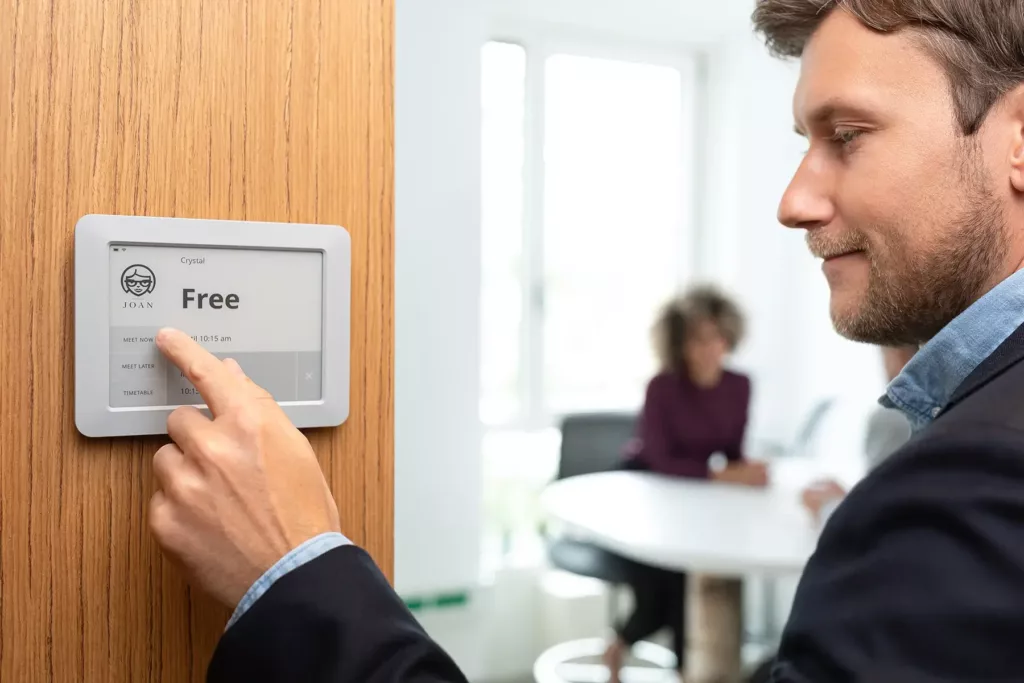 Color-blocking
Let me bring out the fashionista in me to explain this one – well, I'm not much of a fashionista so here's the general definition. Color-blocking comes from fashion and is the concept of pairing together opposite colors on the color wheel. Or, to make it clearer, just combine the colors that are absolutely different and your eyes still won't bleed once you come to work.
There's nothing worse than coming to work on a bleak Monday morning and sitting in an office with 0 colors. You know, the "all black-and-white we are so chic" style. I just got tired only thinking about it.
The combinations from color-blocking are mainly eye-catching. Give that gray a little yellow or a little pink.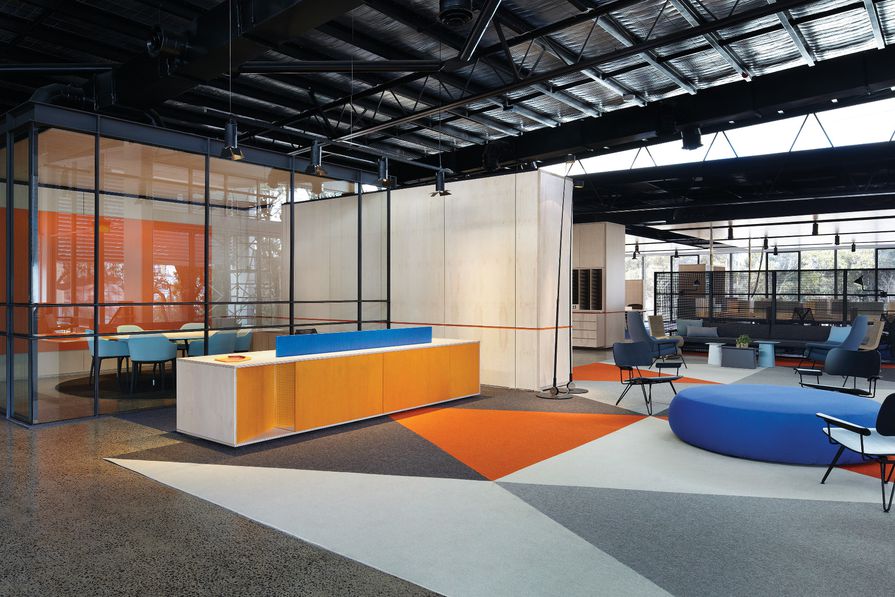 Plants!
Plants do not only look nice, but studies have also shown that they are extremely beneficial.
A study by Greenlife Industry Australia found out the following positive impacts:
Tension/Anxiety – 37% reduction
Depression/Dejection – 58% reduction
Anger/Hostility – 44% reduction
Fatigue – 38% reduction
But which plants should you get? Well, definitely don't get any high-maintenance plants. It's guaranteed you'll forget to give them all the love and attention (mainly water) needed for their survival. My suggestion? Start with Peace lilies, they can survive even without much of a sunlight. They forgive occasional over-watering and are all around a nice plant to be around.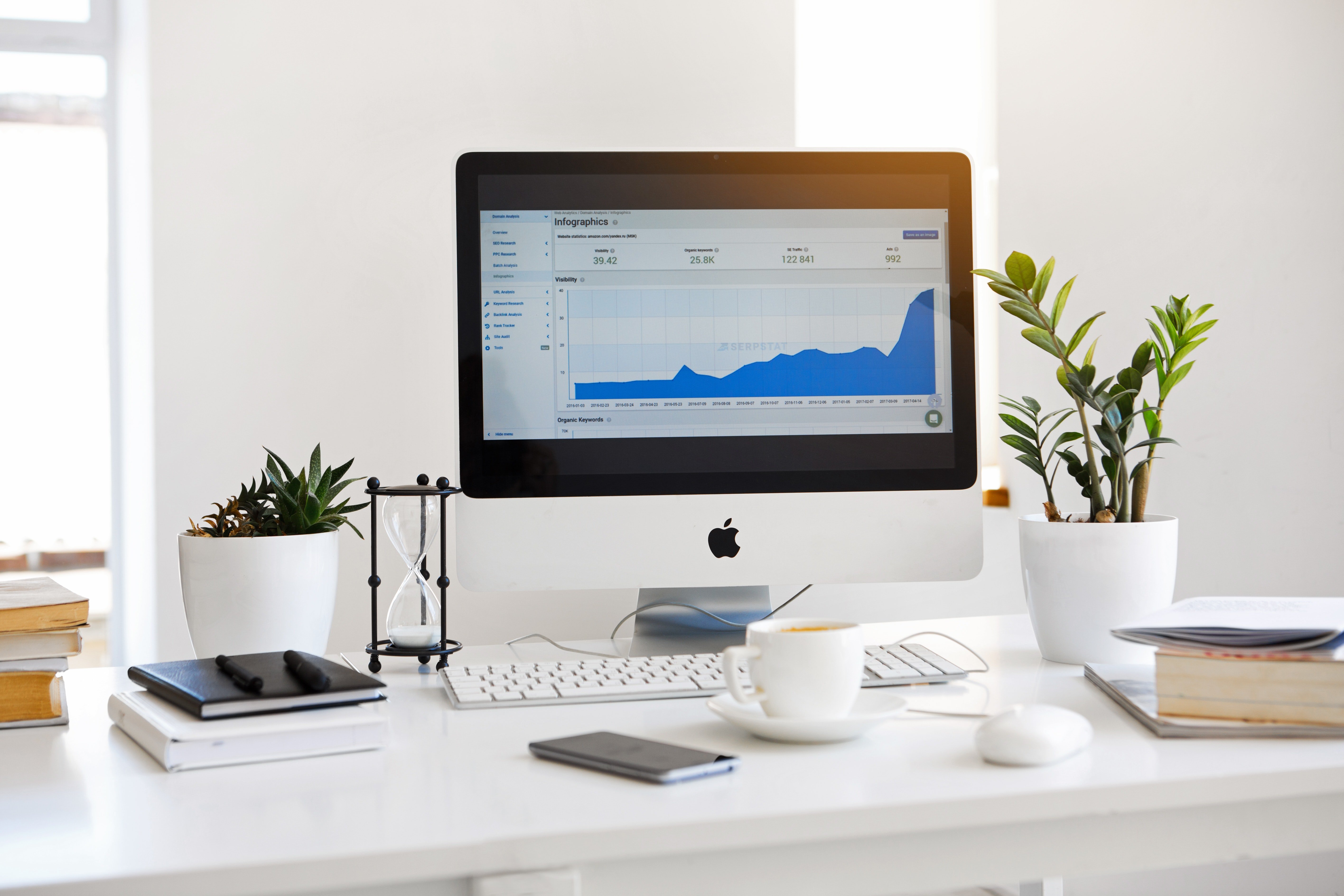 The future of workplace
Creating a nice atmosphere in your offices is only the beginning. Fill in those spaces with a top-notch meeting culture everyone will love to adopt.