Headquartered in Sydney, the Football Federation of Australia oversees Australia's men's, women's and Paralympic national teams as well as eleven league clubs. With the FIFA World Cup rapidly approaching, FFA needed to be at the top of their game both in the field and in the office. Enter Joan.
Managing more than 200 employees and casual staff is no easy task especially without a versatile scheduling system. With visitors coming and going and about 50 appointments a day the Football Federation of Australia office spaces are a valuable resource that needs to be managed properly.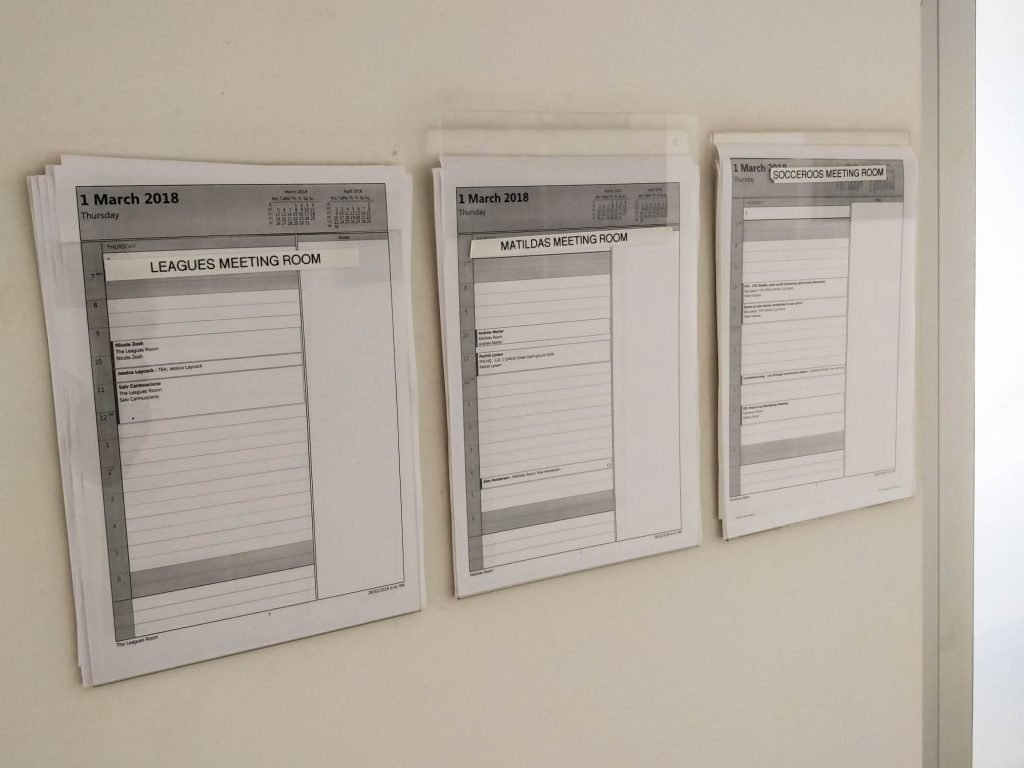 "I'm embarrassed to show you this!" said John Howell their IT Operations Manager.
John explains that before switching to digital paper his team was working with daily printouts of the meetings. The schedules would be printed every morning and placed in a holder mounted next to each meeting room door. Imagine printing pages upon pages of schedules every week for them to be used only once. But this was not the only issue.
The biggest challenge was FFA's meeting room design. Their large meeting room space can be divided into smaller sections through movable glass partitions. This means that the layout of the room can change depending on how much space is needed, but it also means that room booking and wayfinding becomes more challenging.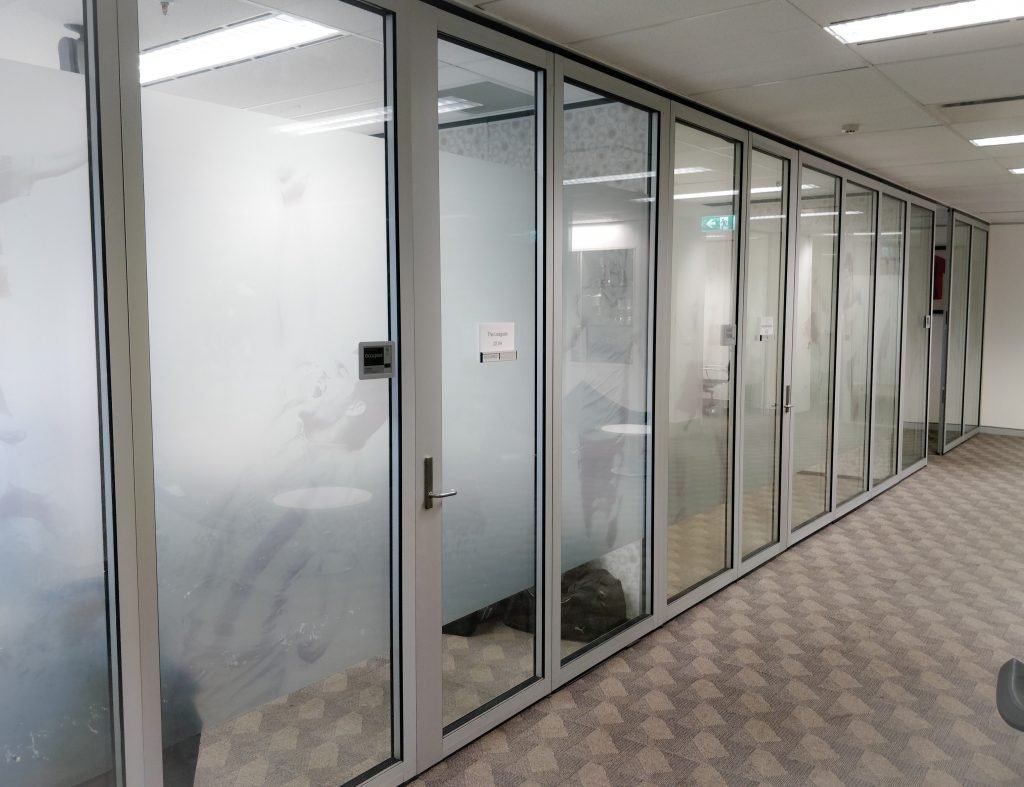 Not being sure which room is which or where exactly is it located can lead to abandoned meetings and no shows which, John admits, was often the case. FFA was not only losing money on printed paper, but from mismanaging their resources as well since unused booked space means wasted man-hours.
A flexible space requires a flexible room scheduler
The FFA turned to Joan, installing a Joan device in each of their adaptable meeting rooms – after all a flexible space requires a flexible room scheduler. Fitting the three major requirements FFA was looking for, Joan scored a hat-trick at the FFA office.
Firstly, Joan devices are digital and live which means they are able to display meeting room schedules in real time. Secondly, the device can be mounted on any surface, even glass, since it doesn't require wires to function. And lastly, Joan is interactive. As John put it, the device's best feature is the 'check into meeting function' which will automatically cancel a meeting if no-one checks in.
The need for a digitalized and portable interactive system becomes obvious when your schedule is as busy as the one at FFA. With the implementation of Joan, FFA has become not just part of a smart city, but part of a smart continent. Australia.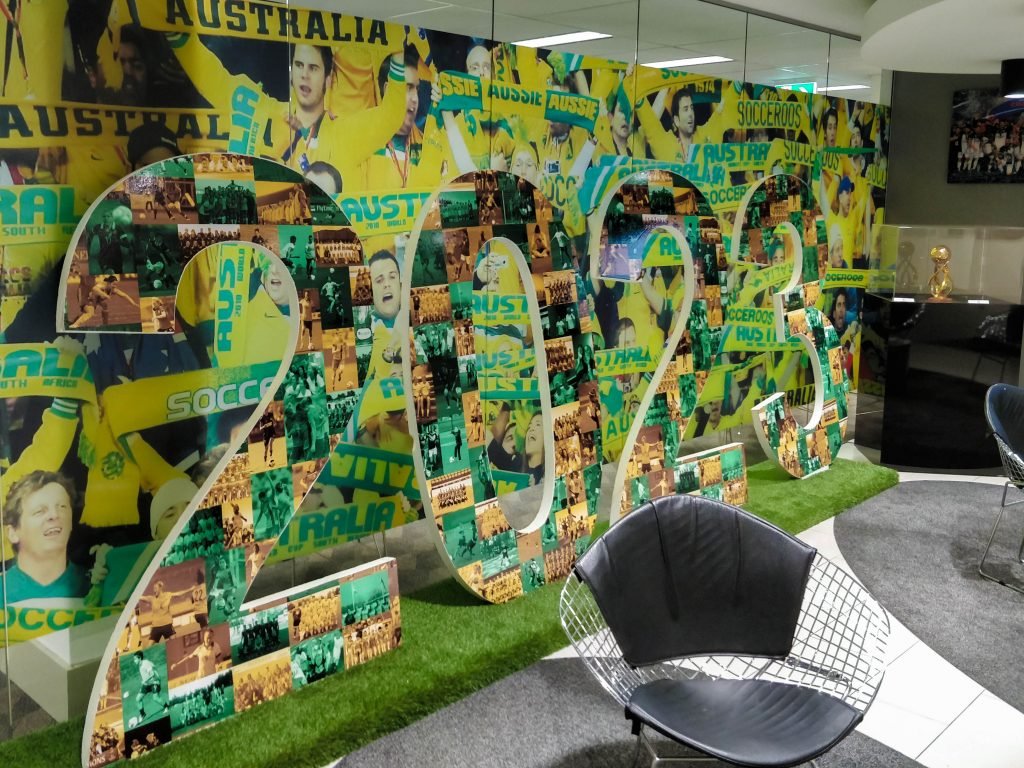 With Joan at their side we believe the Football Federation of Australia will kick off this world cup year with full force! Our office got the ball rolling already, so here's to many goals scored and even and even bigger number of successful meetings!