It all started with a simple idea – offer an app for booking meeting rooms. So we did. But can you believe it's been three years since the launch of our first Joan app?
Since then we've grown as a brand and as a company. We started as a solution for managing meeting spaces, added desk booking management, and right now, we're on track to create the ultimate offer of solutions for managing the entire workplace.
From home offices to visitor management, wayfinding, and meeting spaces. Joan is becoming the single point of workplace management for enterprises and SMBs alike.
One app with simplicity at the heart
The original Joan app did its function perfectly, and with the release of our Joan Desk solution, we also launched the Joan Desk Booking app. Having two different apps was never in the plan and merging them into a single point of management has long been on our product horizon.
Based on countless hours of research and talks with our clients, we kept simplicity as the core guiding principle when creating our new app. Its intuitive use makes it easy for all employees to navigate between their work stations, meeting spaces, inviting visitors to live meetings, and being confident everyone's healthy with the health screening feature.
The only workplace management app you'll ever need
With this, there will be no confusion and it will bring clarity to the available features.
From now on, all solutions will be combined in a single Joan app. You can subscribe to all of them or simply opt for the one you need the most. If you opt for Joan Room and Joan Desk, you'll see both solutions on the home screen. If you decide to go with just one, the other solution won't be visible.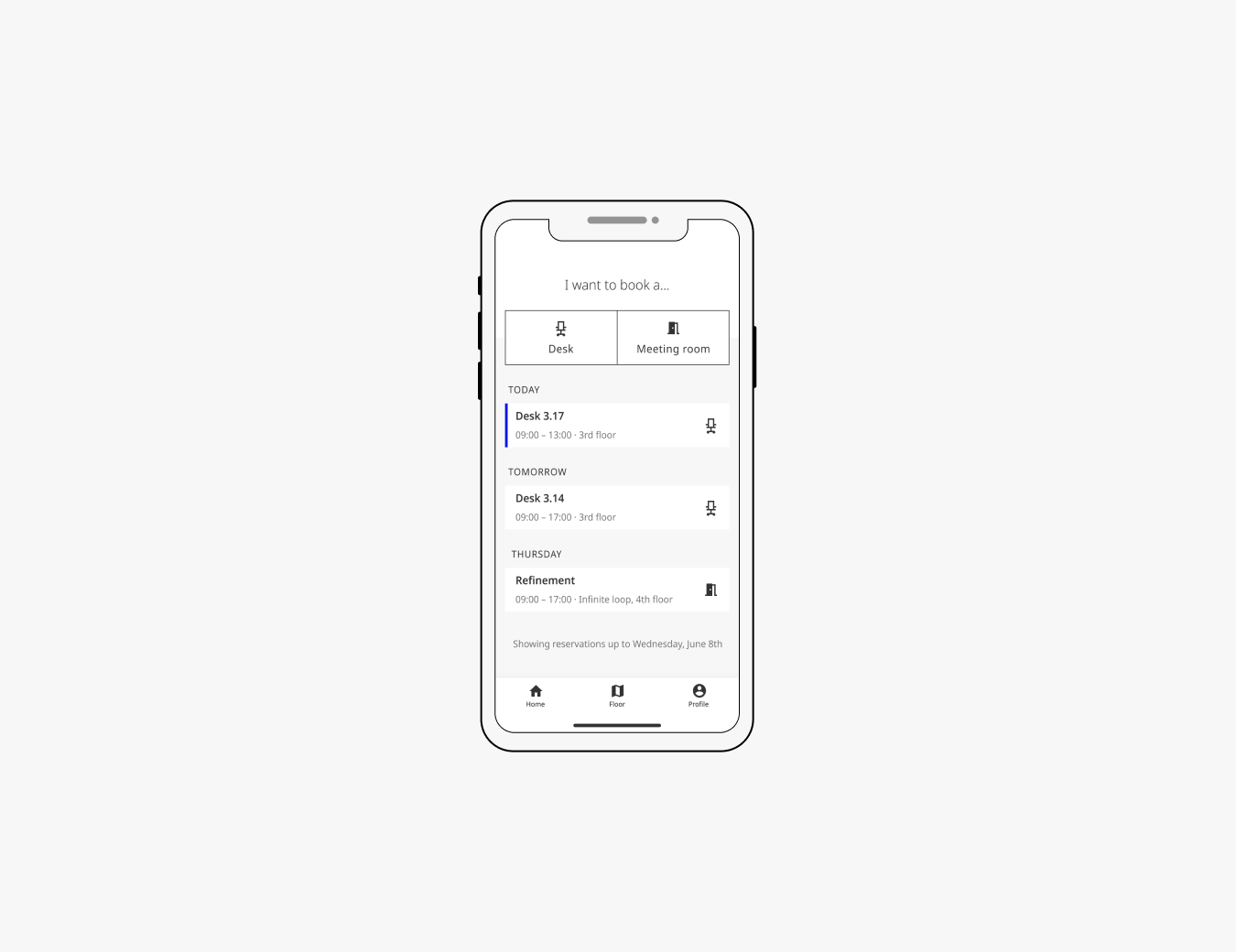 Here's what you can do in our new app if you subscribe to Joan Room:
Book meeting spaces, check-in to meetings, edit bookings
Display and track essential meeting information
Extend, cancel or end a meeting
Browse for free meeting rooms on your office floorplan
And with Joan Desk you can:
Book desks, check-in, and edit your bookings
See which team members are in the office and when
Fill in the health screening questionnaire right before coming to the office
How to get the new Joan app
For all the previous users of the Joan desk booking app, simply update it to the latest version. Previous users of the Joan app, go to iStore or Google Play and download the app named Joan – Workplace management. The previous Joan app got renamed to Joan Configurator and is used to set up Joan devices.