Look at your desk. What's on it? A computer, second monitor, wireless keyboard, mouse, maybe a tablet, webcam… Did you know that every piece of technology there can be made bookable?
Now, consider a flexible work environment. People are moving around, changing workspaces, working as teams, or working on their own. Imagine if your technology was as dynamic as your workspace? In the past, most employees were restricted to the same, limited tech as their neighbors had. Each employee was given the same tools and resources with few exceptions. This setup made the office fair with little to no favoritism. But, did it help the office thrive?
No. Setups where each employee has the same resources day after day plateaus creativity and obstruct dynamic, creative, outside-of-the-box thinking.
Bookable tech
Continuing our "book anything" series, this article highlights some technology that you probably never considered converting to bookable assets. Let's have a look:
Wireless pointers
Have you ever been in a meeting room and found all the whiteboard markers were either used up or missing? The same problem can be said for a wireless pointer. Configuring meeting room resources to be bookable can not only help make sure they're available to the teams that need them, but also encourages individuals to return them when they're finished using them — especially since an office manager can open the app's analytics and find out who was the last person to check any asset out.
Extra monitors
We've all been there: those days, those projects, where one extra computer monitor would have made all the difference. Especially with a hybrid workspace: employees used to working with three or four monitors won't be guaranteed the same workspace day after day. They'll have a hard time booking a desk with the resources they need to get their work done. Rather than administering a "tough love" approach, provide extra, bookable monitors for employees to reserve as needed.
Tablets and iPads
Tablets have numerous uses in any workspace. For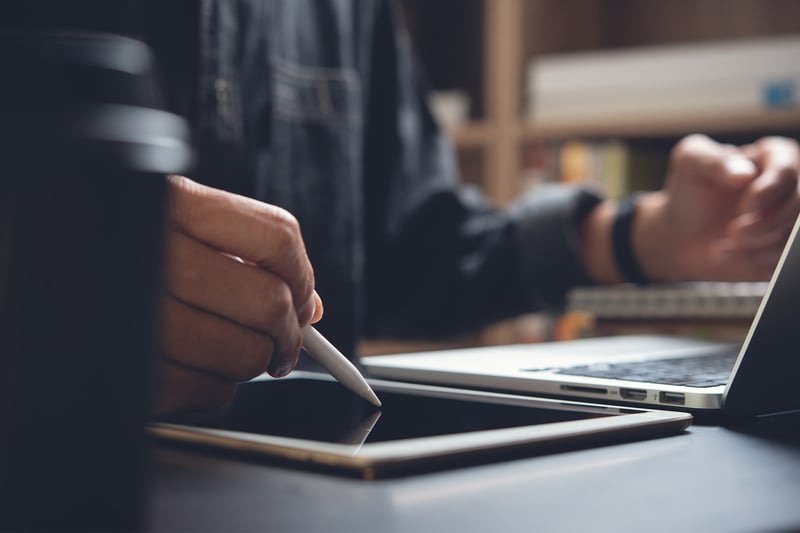 example:
Reading PDFs. Tablets create a tangible reading experience where the user can turn pages and take notes as easily as if they were flipping through pages of paper.
Taking notes. With tablets, users can capture notes as quickly as writing in a notebook. Better yet, they can share their notes with teammates — no photocopier needed!
Games. Many offices are investing in team building resources such as an Xbox, foosball table, table tennis… whereas a tablet can emulate all three and more.
Quality assurance. Whether your company's product comes in app-form, tablet-friendly SAAS, or Marketing simply needs to check how your company website renders on mobile devices, tablets are a key part of quality assurance.
Photocopier. These days, tablets are quite efficient at scanning documents. What's more, they can send faxes through online fax services.
Tablets are an incredible resource for companies. A booking app can help manage your mobile resources, making sure employees can track one down when they need one.
VR headsets
Virtual reality (VR) is up and coming as the technology grows more robust. Companies are using VR for training, collaboration, sharing experiences, and more. Still, most companies are in the "trying out" phase, not ready to dive in and buy a headset per employee. That means headsets are limited commodities. Why not make them bookable, making sure employees can plan their days appropriately with the resources they have?
Cameras
Every team in an organization contributes to the company's product, one way or another. Visualization is a key part of understanding any product. Whether it's Marketing getting product pictures, Customer Support filming how-to videos, or Dev Ops working on internal instructions, cameras are a key part of operations. To make sure each team gets their turn with the camera, as needed, add your cameras to your Joan booking app. That way, anyone can check the camera's availability and reserve it in advance.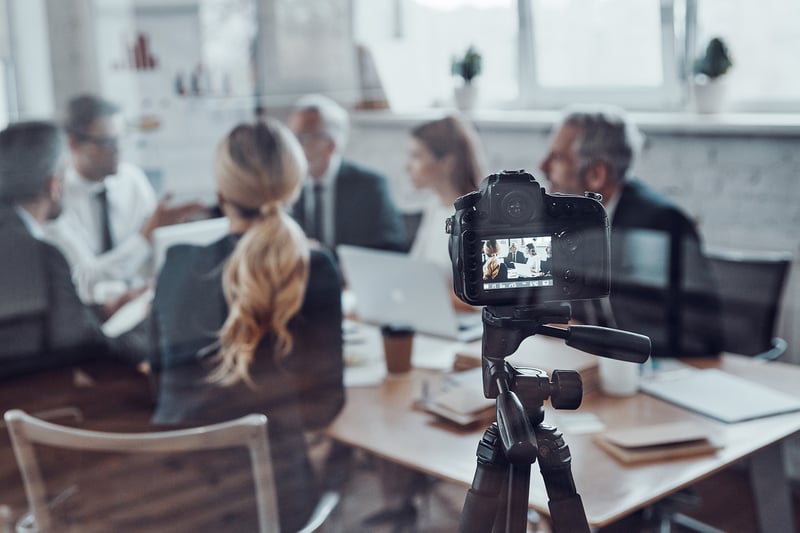 Green screen and ring lights for webinars
Webinars are set, scheduled events. Therefore, it makes sense to make webinar resources bookable too. Technology such as green screens and ring lights Can help give your company a professional, consistent front — but only if they're available when your teams need them.
Office projectors and screens
Typically, projectors and screens are reserved for meeting rooms. Therefore, they have a formal air about them, as if you need formal meeting notes and a PowerPoint presentation before you bring your team in for your presentation. Yet, consider ad-hoc show and tells. Consider software developers as an example: one developer discovers a bug in the system. Rather than wait for the end-of-week team meeting, she books a projector in the spur of the moment and calls her teammates over to check out the problem. Or, let's say your graphic designer comes up with a new concept and needs feedback from his team before refining the design. With a tap in an app, he's booked a nearby projector and summoned his peers for second opinions. Sometimes, it's your systems, or in-office processes, that stunt creativity. Offering flexible and accessible office technology can seriously bolster collaboration and foster true talent.
Calculating ROI using analytics
Joan booking solutions have improved productivity and efficiency for companies around the globe. However, when it comes to bookable resources, organizations really find their ROI in the app's analytics. With Joan analytics, companies can check how often an asset is used, and then make educated decisions about which assets to invest more in and which to invest less.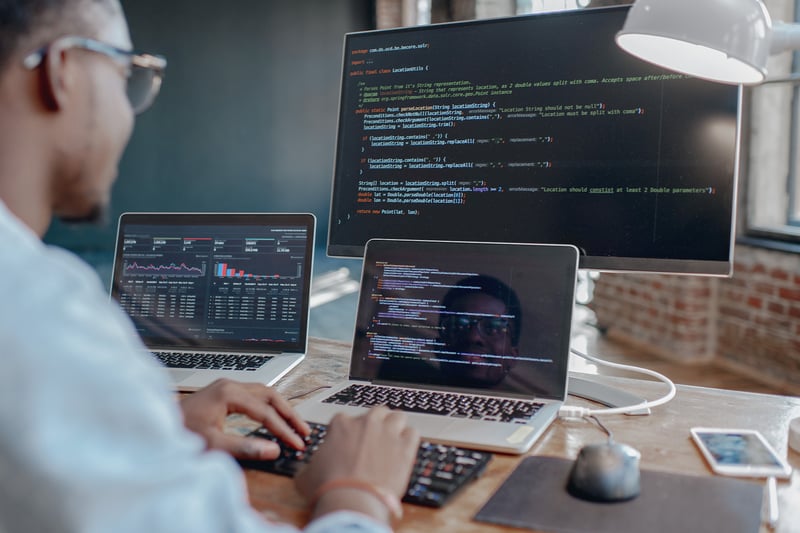 Dynamic and creative workspaces are the future of workspace
Before we conclude, pause for a minute and think of one other piece of technology you'd like to make bookable in your company. Is it something as simple as an HDMI cable? As complex as a wall-sized touchscreen? It's all bookable.
The entire concept behind bookable resources is to enable employees. The world is changing toward customizable spaces that can be transformed into virtually whatever any employee needs to get their work done.
Backtrack: not just get their work done, but get it done to the best of their abilities. By enabling employees to book the tech they need when they need it, companies are supporting creative and dynamic workspaces. They're supporting the work of individuals which, in turn, helps the company thrive as a whole.
Joan technology strives to morph around your organization's needs and systems, not the other way around. The Joan booking app is infinitely customizable, allowing your company to make any workspace, technology, mode of transportation, or general company asset bookable.
Book. Anything.
Reach out to our sales team for more information on managing bookable assets.