Managing company assets can be a nightmare. You already have enough on your plate with acquiring them, expensing them, and implementing them. Yet, what about the long term? It's rare for any asset to be self-sustaining after it arrives on site.
Consider a fax machine. Once it's delivered, IT needs to install the hardware, configure the system, and then delegate someone to keep the ink cartridge up to date plus oversee regular maintenance. It sounds pretty simple — companies have been using this recipe for years. However, what happens when your company invests in out-of-the-norm assets?
In our earlier "Book anything" article, we suggested converting a wide range of assets to be bookable resources, ranging from Xbox 360 consoles to nursing rooms. In this edition, let's have a closer look at how a booking system can improve employee transportation.
Electric cars
Between 2018 and 2021, the world saw a staggering 64% increase in the number of electric vehicles. As of last year, there were 5.6 million electric vehicles out in the world, up from 3.4 in 2018. By 2024, the availability of electric vehicle charging stations is expected to reach a 38% compound annual growth rate. Electric vehicles are on the rise and the world is rushing to match the demand. Moving forward, charging stations will become commonplace in most business-related parking lots. Building owners will rush to keep up with the demand, making charging stations a hot commodity.
Let's say your company is allocated five charging stations to use among your employees. How do you decide who gets a station each day? Does Joe reserve one at the start of the year for the entire year, keeping Jenny from ever driving her tesla to work? What if Randy has a longer drive than Joe, yet Joe's the one with the charging station?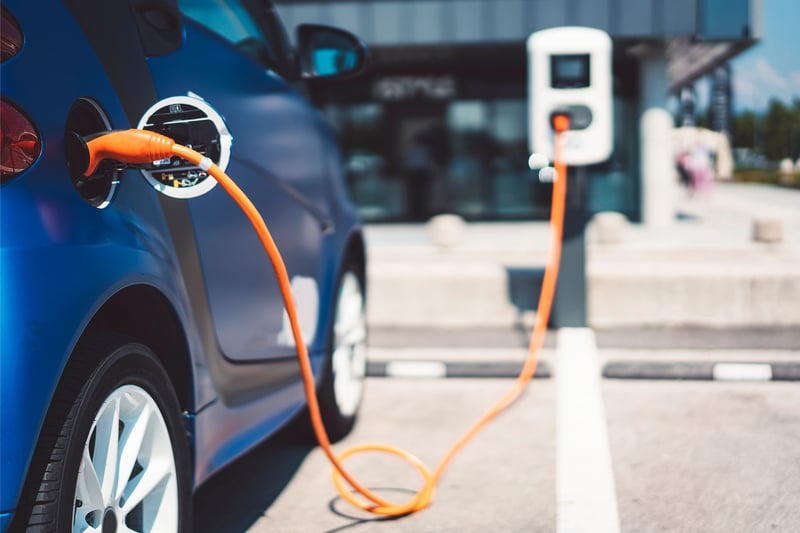 Instead, consider a free-for-all system — which isn't as chaotic as it sounds. Every charging station can be reserved from an app. The Joan app, to be exact. With a tap, Randy can reserve a charging station before even leaving for the office, making sure he has enough power to get home at the end of the day.
Parking spaces
The same idea applies to general parking spaces. Parking spaces are a commodity that will be around as long as vehicles exist. Still, we've never quite perfected the parking lot experience. More often than not, executives get the prime spots and employees are lucky to get a parking spot on any workday.
Hybrid work is on the rise, with nine out of ten companies making the shift to a hybrid model. Most companies won't need a parking space reserved for each employee, or even each executive.
Instead, make your parking spots bookable. With only a handful of employees working on-site on any given day, a booking app isn't only economical, but an easy-to-use solution. Employees can reserve a spot before even leaving for the office.
What's more, with Joan Departments, you can make sure executives have a parking spot when they need one. With the right configuration and set of rules, only employees on the executive team can reserve select spaces.
Busses and minibusses
There are tons of corporations, construction companies, and even government groups that need regular transportation — a company bus isn't that far-fetched for some and can even save thousands on transportation. Just like desks in an office, there's a finite number of seats on a bus.
The right app can make any vehicle bookable. The best app can break a bus down into reservable seats. The concept is simple and logical, yet still quite novel as most companies haven't yet wrapped their heads around the wide range of assets that can be converted to bookable resources.
Why not? With Joan's "book anything" policy, it's easy to book any company assets, no matter how big or small. When it comes time for your next trade show, let employees reserve their spot on the bus well in advance, making sure no one gets left behind.
Bike parking
It's the strangest thing, but some studies have suggested that bike theft is on the rise since the pandemic. From 2020 to 2021, bike theft rose an impressive 23%. One theory of why there's been a spike is that, with work-from-home mandates in place, more and more people have taken up biking. Therefore, there's a healthy demand for biking spaces. While you're ironing out parking spaces, why not sort out the bikes too?
In the past, most companies have supported employees renting bike storage for a full year at a time. Yet, yearly contracts don't make sense for hybrid work where employees only commute to the office half of their workdays. Whether your company offers a bike cage, bike lockers, or a bike rack right under security's nose, make it bookable.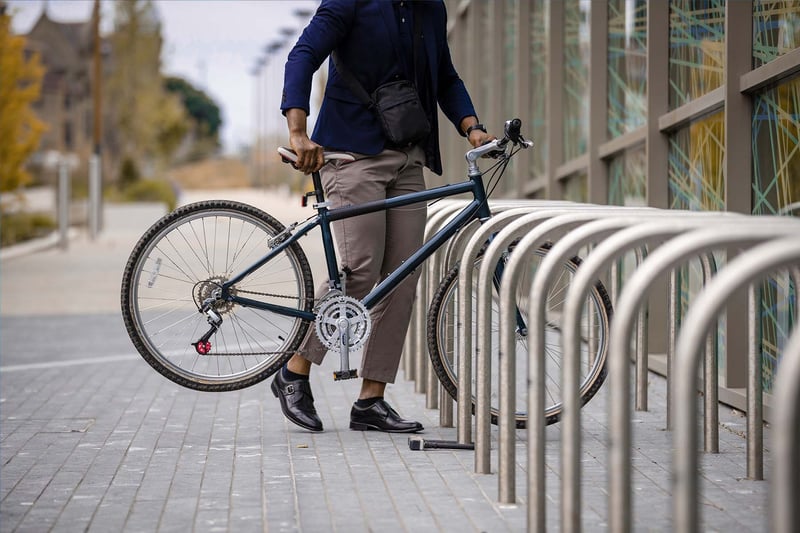 The best way to support employees in a flexible, hybrid work environment is to provide reliability — the confidence that the resources they need will be available when they need them. An adaptable booking solution is your ticket to alleviating the stress of transporting to the office, encouraging a positive on-site experience.
Let the asset meet the demand
As with all company investments, you want to neither fall short of nor exceed the demand of any asset. One of the best things about Joan is the analytics that comes with the app, including statistics that cover
How resources are used
Who uses them
How long do they use them
What times of day they're used
Rather than take a chance on a bunch of guesswork, Joan analytics can show you how many of each resource your company needs to smooth out how employees commute to work. Encourage healthy lifestyles by supporting bike storage. Support the environment by making way for electric cars. Make team commutes seamless by improving the experience. It's easy.
With the right information, your company can stay on top of demand and cut back on excess, helping the office run as smoothly as possible with no wasted assets.
If your bike storage is consistently booked, add another bike locker. If your electric car charging stations are in high demand, commandeer some more. Let the acquisitions meet the demand. The options are limitless.
Book. Anything.
Reach out to our sales team for more information on managing bookable assets.