Keeping your workplace safe is essential to your hybrid workplace management. And what better way to do it than to keep a constant feedback loop with your employees and visitors. While tackling the challenge on a 1-on-1 basis would be wasting resources, with Joan Health screening feature you can automate most of the process.
A walk down the memory road… What is Health screening?
Health screening is an integrated and largely automated questionnaire that allows you to assess your employees' health before they arrive at work. It's simple and quick to use. Such screenings are becoming more common, and they are part of the health regulations that businesses must comply with.
We've launched the feature almost a year ago and based on the user feedback and our vision, we created the next iteration of this feature.
With the latest version we expanded on the current functionality of the health screening and added the features below:
– Enable/disable health screening for employees or/and visitors.
– Set custom questions for health screening.
– Notify the responsible person (customizable) in case the employee fails health screening. For visitors' who failed the health check, the host will be automatically notified.
– Enable/disable automatic desk release in case of health screening failure.
– For a better overview we've added the option to download all health screenings in a CSV file.
Let's take a closer look at some of them!
Are you still searching for the right health screening solution?
You're in full control of the questionnaire
With the latest update, you are able to change the questions, add more of them or make the questionnaire shorter and select which of the matching answers (Yes, No) passes the health check.
Configured questions are immediately updated in the health screening form for your visitors and employees.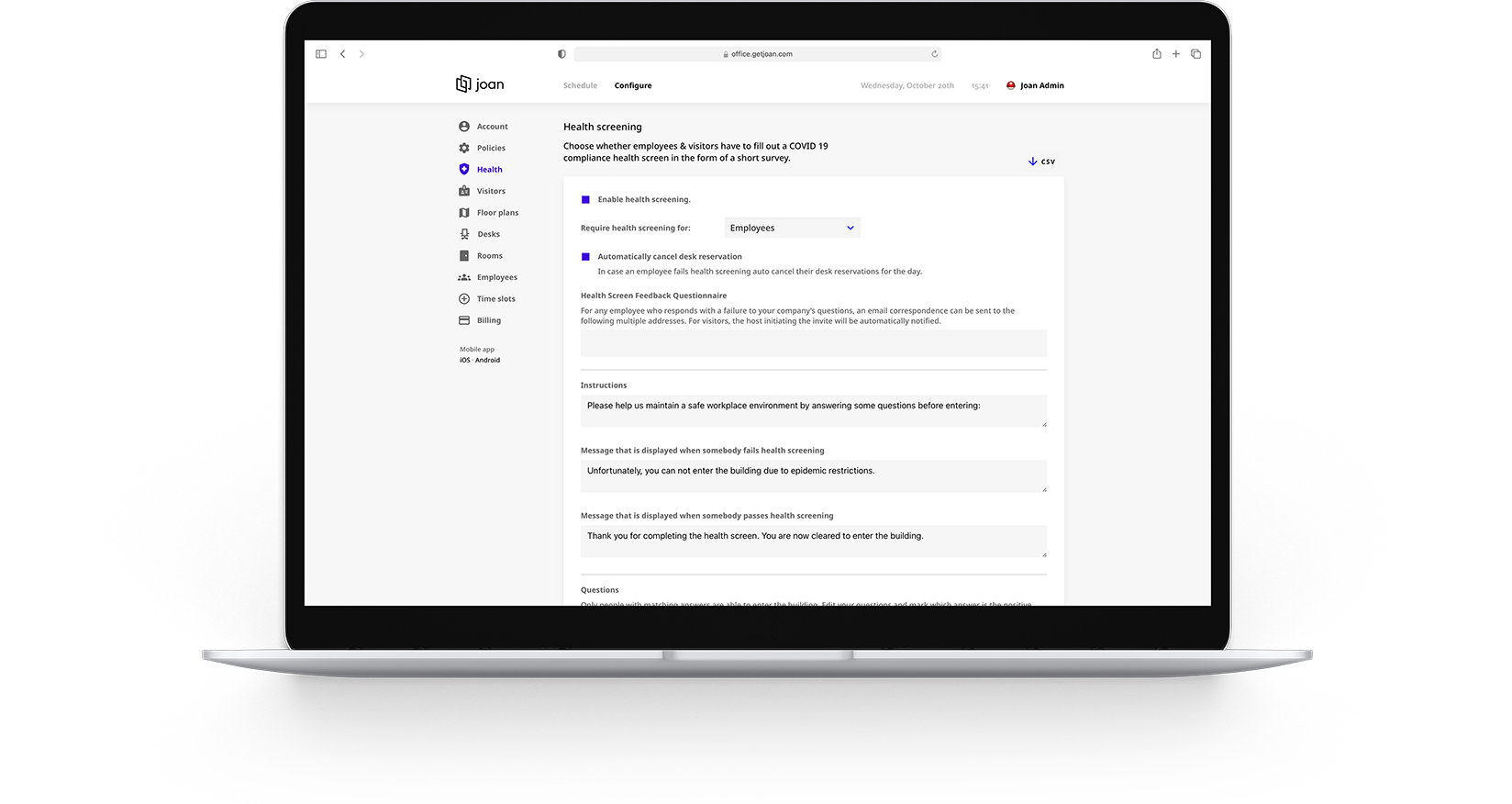 Display health screening information where needed the most
For the office manager, it's crucial to see who passed and who failed the health screening (visitors & employees) before they arrive at the office and get more people exposed. To improve the visibility, we added that information to the desk or visitor booking form.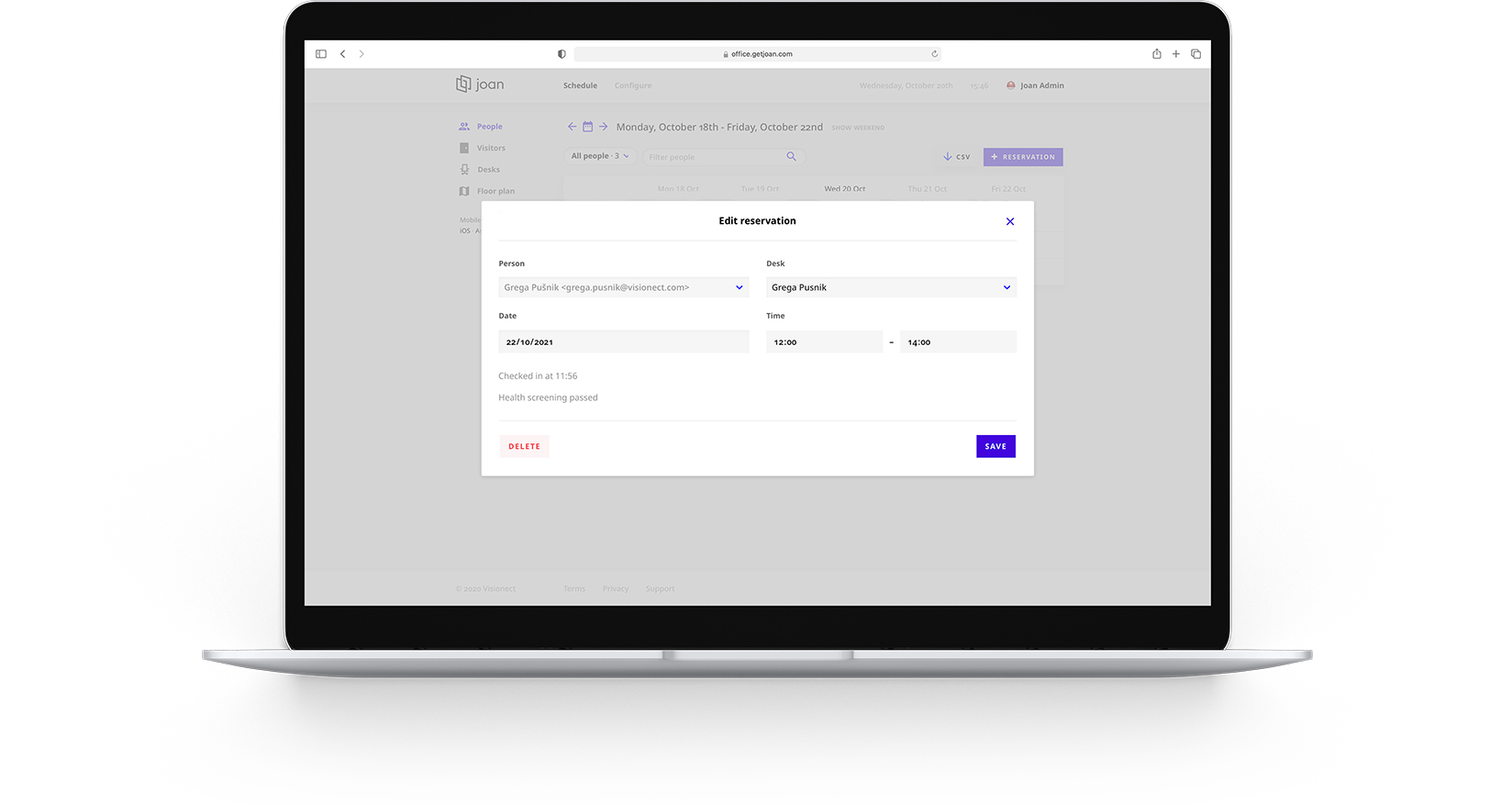 Automate the next steps
Has your employee or visitor failed the health screening check?
Automate what happens next and go about your business as usual. Instead of manually checking the status of each employee, set whether they're allowed to book a desk after filling in the questionnaire or automatically release their booking.
And if visitors fail their health check, make sure that the office access is automatically denied.
Get insights into past answers and analyze the data
Office managers and admins are able to export a CSV file with all health screening information for that date and from the past. When the CSV button is pressed, a modal window with <from>-<to> date form is presented along with the drop-down for who they wish to export (visitors, employees).
Explore the updated Health Screening feature at no cost
We believe health screening is essential for all workplaces globally. It's why we decided to offer it for free. Simply start with Joan Visitor and give it a try. With Joan's simple interface, you'll be up and running in no time.