In February, our friends at Sportradar – the leading worldwide provider of sports data intelligence – presented their famous Betradar brand at ICE London 2019.
ICE is the company's most important event of the year for their global sales. It's where they showcase their products to new and existing clients. This year, however, was special. Not only did they host their largest exhibition to date, which covered over 650 m2, but they also took Joan along to lend a hand at this mega two-story booth.
"All meetings were transparent, anything could be changed on the fly."
Sportradar already employs 28 Joan devices at their widespread offices, so the decision to deploy the system at the Excel Centre in London came naturally. "It is a proven concept," says Rok Štebe, Product Manager at Sportradar's Ljubljana office.
"We've received very positive feedback from our sales using Joan devices at ICE. All meetings were transparent, anything could be changed on the fly via an Outlook Calendar."
When asked about their experience before recruiting Joan at the exhibition, Rok Štebe supplied the following answer: "The previous years we didn't really have the right solution to organize and track meetings. Everything was administered manually via emails and direct 1:1 coordination at the stand."
"Easy to use and applies to all internal process,"
is how Rok Štebe described operating with Joan. At past exhibitions, Sportradar's meetings with clients were printed and hung on room doors, making later alterations to the schedule time consuming and impractical. Working with advanced data and digital content and providing cutting-edge solutions in the world of sports, the company was aware this simply wouldn't do.
By booking meetings and updating the schedule on the fly, Joan ensured that scheduling with valuable clients ran smoothly.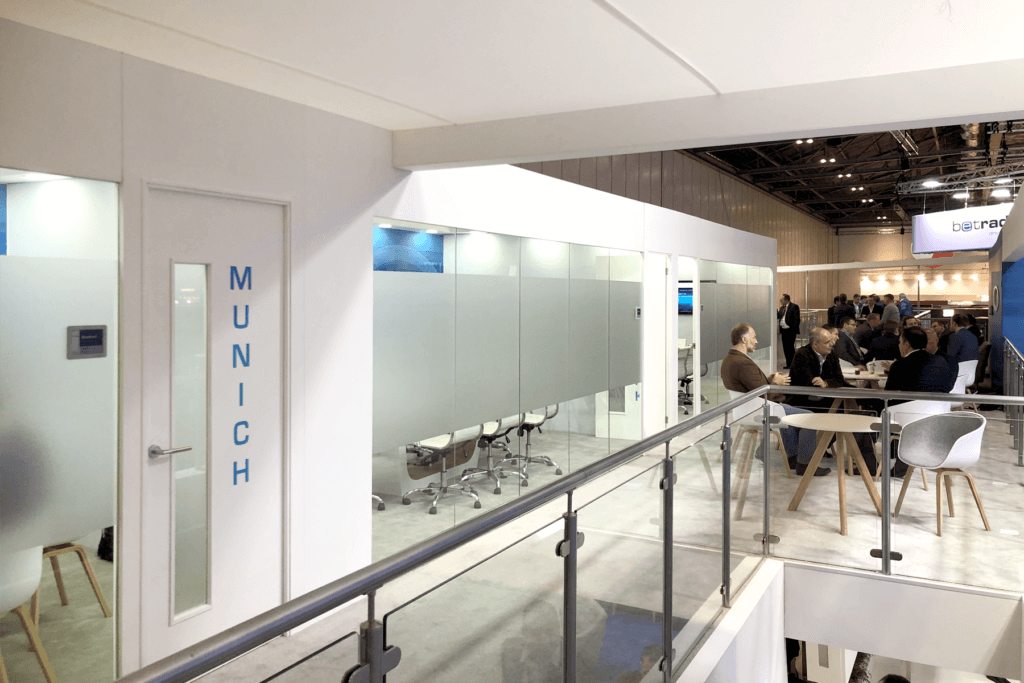 "Aesthetic and professional look"
It wasn't only the fluency of business interactions which Joan had brought to the table at ICE that received flattering praise. Clients visiting the Betradar stands were also impressed by Joan's aesthetics, commenting on the solution's professional appearance.
Back at their company's offices, which are, by the way, frequently named after the biggest stadiums in a particular country, Joan's design has more than proved its ability to blend in. A testament to this is Rok Štebe's rather humorous account:
"One of the sales, who just joined the company, was not aware that Joan is an e-paper device and wanted to update his meeting with a magic marker on what he thought was a nice-looking piece of framed paper."
It, therefore, goes to show, presenting Betradar, Sportadar's champion on the betting market, was a success. And we feel honored that Joan could play a small part in that.
Sure, meetings anywhere can be a gamble, but scheduling them really doesn't have to be. Joan is, once again, your safest bet.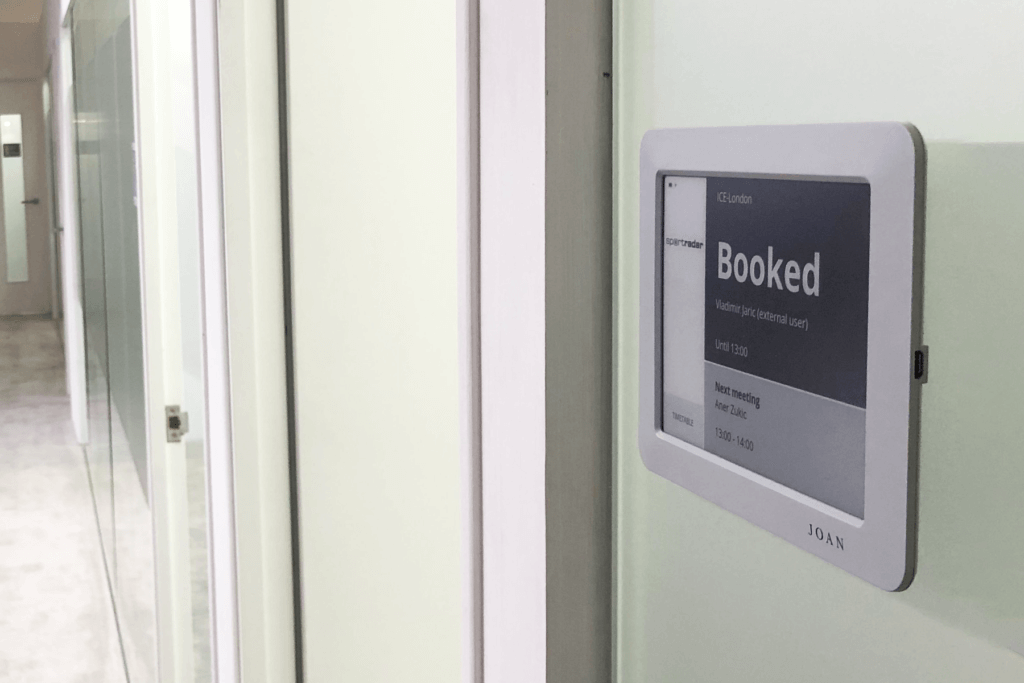 Want to know how Joan changes workplaces around the world? Read about some of the other user experiences at E Ink, Lyreco, LanguageSitter, and Drylock.