This year, the Joan team selected three companies for our first-ever Joan Innovation Awards. The winners were chosen from partners who exceeded expectations and demonstrated creativity with Joan solutions and devices in their repertoire, creating innovative and modern workplaces that users simply love.
One of the prizewinners was IKANDA, an IT services and IT consulting company based in Belgium. While the company is young, they have been pioneering hybrid and flexible work models before the practices became a hype.
After he received his award, we had a chat with Nico Staels, the founder of IKANDA, to learn what makes the company so successful with its office designs.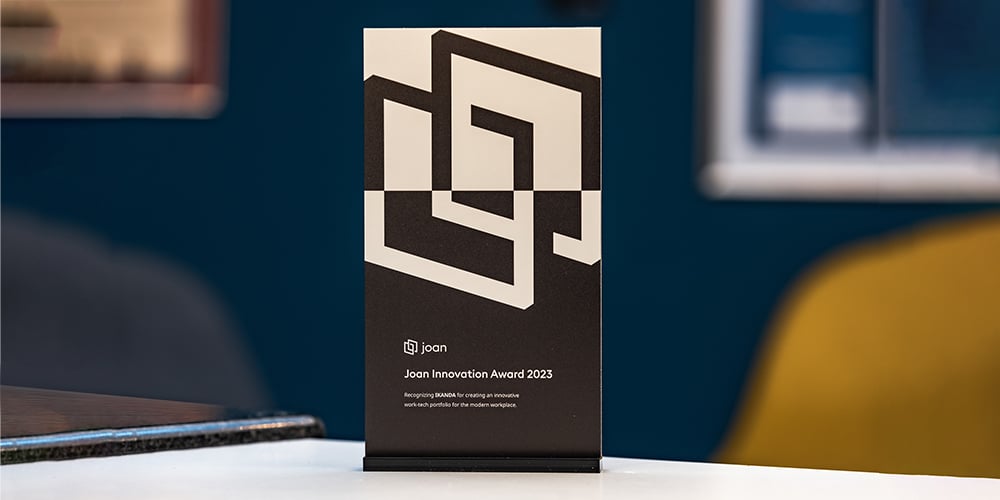 About IKANDA
The IKANDA team is proud of its origins, and rightfully so. The company's name originates from the Dutch words "ik kan dat," which means "I can do that" — a sentiment the company shares with its customers.
The IKANDA dream is to enable their customers by providing smooth interactions and intuitive support. The company sells "New Way of Working" IT solutions for visitor registration, desk & room booking, video conferencing & digital signage. This includes the right choice of hardware and software solutions, and takes care of the configuration and installation for its customers. To complete the customer journey, IKANDA also backs the solutions they sell with product support. Their team aims to provide an outstanding customer experience that blows their competitors out of the water.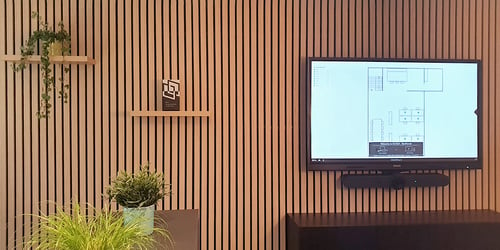 The next-gen workspace
Nico described a work environment that is still very fresh in most of our memories:
You're working a regular 8:30 a.m. to 5:30 p.m. job. Your commute is over an hour each way, dragging your day out even longer. When you've finally arrived at the office, you sit at a computer and send emails to people who sit right next to you…
This scenario would sound familiar to any millennial. Even before the pandemic spiked the demand for flexible and hybrid workplaces, IKANDA was ahead of the game, promoting visionary solutions like desk and room booking tools.
"Every way that we were premature at that time is something that became mainstream since COVID."
In the past year, these solutions have become mainstream, turning IKANDA into quite the in-the-know company. While IKANDA were among the forerunners of this new era, their competition rose — fast. To stay ahead of the game, IKANDA keeps the best, most trailblazing solutions in its portfolio and combines them in the best way.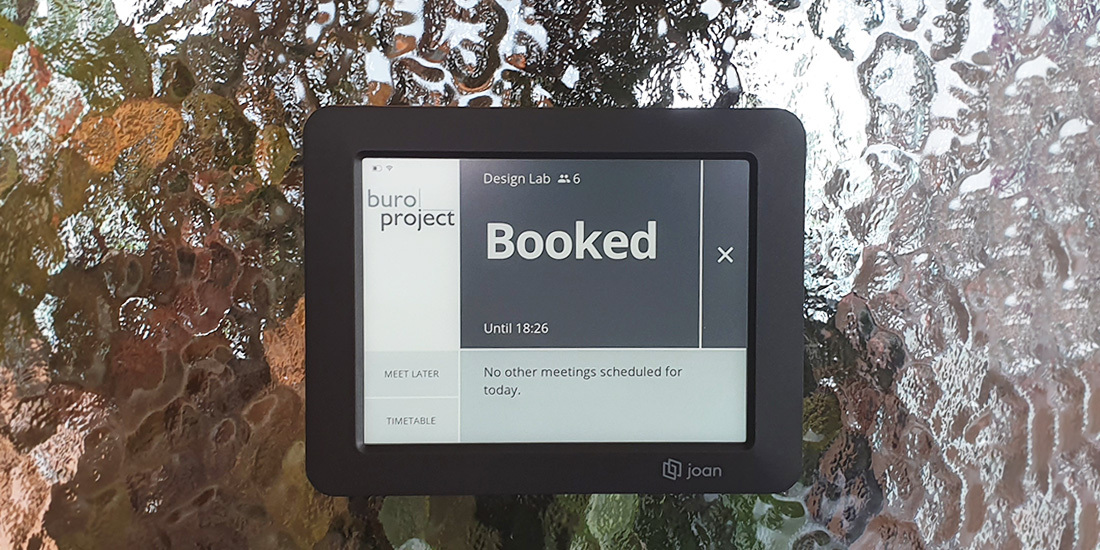 Discovering Joan
Nico discovered Joan e-paper meeting room displays, which run six months to a year on a single charge — making them virtually wireless. This feature was incredibly attractive for offices with glass walls, tight budgets, or other installation barriers.
Next, IKANDA added Joan Desk to their portfolio, further unifying the Joan experience. These user-friendly solutions have helped the IKANDA team support businesses of all designs and sizes.
Enhancing employee experience with asset management
Since Joan introduced asset booking in 2022, IKANDA has set customers up with bookable company cars, bikes, lockers, parking spaces, and more, helping their clients offer a great employee experience.
"[Joan] makes life easier for people so that, when they wake up in the morning, they look on their smartphone and can see 'I'm working from home' or 'I'm working in the office.' 'I want to work together with colleague X.' So, they look him up and can sit next to him. They can use Joan for a lot of things."
IKANDA gets creative
IKANDA might very well be the first company to add planes to Joan asset booking. Well, maybe not planes exactly, but figurative planes.
Truly thinking outside the box, the IKANDA team listened to their clients. Rather than saying "there's no solution for that," they made it happen with Joan.
How do you let the on-site employees know you're working from home? Book a house! How do you let them know you're traveling? Book a plane.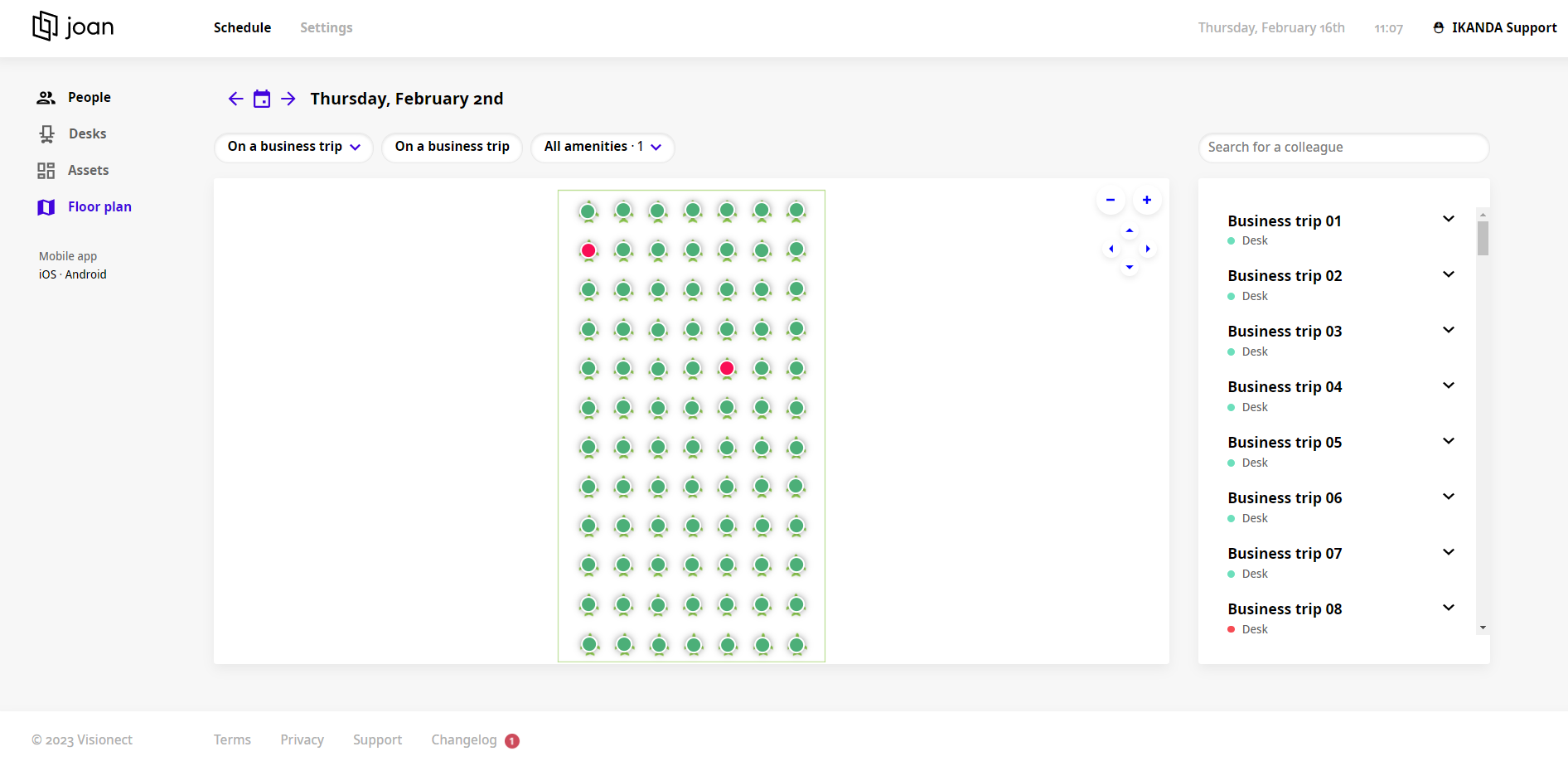 In fact, this practice is becoming quite popular among IKANDA customers: "I'm glad we could do it in your tool." More than Just a desk booking app, Joan supports booking of virtually anything — the options are limitless.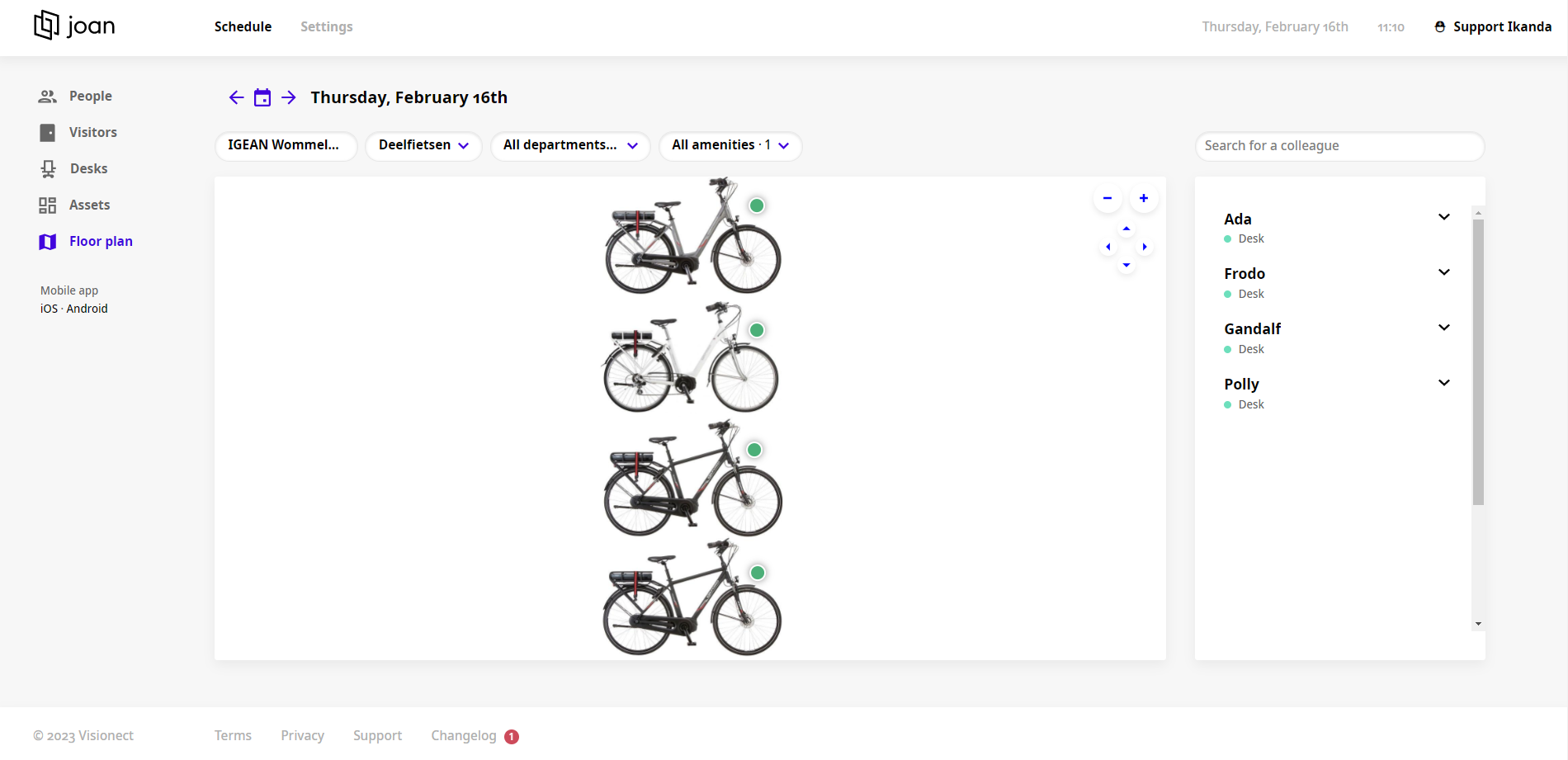 IKANDA loves analytics
From occupancy sensors to air quality stats, IKANDA thrives on analytics. It's a good thing Joan collects a lot of data too. Joan analytics cover the number of meetings per room, how many people were invited, the number of ghost meetings, and more.
All of this data helps IKANDA and office managers see the value of each meeting space and adjust operations to get the most out of the real estate.
What's next for IKANDA
IKANDA's international clients have fallen for Joan. They're so enamored that some are looking to implement the e-paper meeting room displays in their offices around the world.
Nico is, of course, eager to support this endeavor. Joan displays require no installation and are simple enough for anyone to set up. This means, the IKANDA team's only job is to configure the software, which can be accomplished remotely all the way back in Belgium.
The Joan team can't wait to see what this innovative company does next!
We'd like to send another heartfelt congratulations to the IKANDA team for winning the Joan Innovation award with their stellar office designs.
For information on how Joan can enhance your workspace, contact our workplace experts.