Recently, we had an insightful talk with Alvin Chng, Founder and CEO of Qonda System - one of Joan's resellers and partners. We discussed how the modern workplace is evolving, what companies are pushing for, and why Joan is such a great fit for a hybrid workplace environment.
Introducing Qonda System
Qonda System is a technology system integrator and solution provider dedicated to enhancing workspace efficiency for organizations worldwide. They specialize in selecting and delivering the most suitable technology solutions - taking into account performance, sustainability, and the needs of modern workplaces. It's a unique offering not commonly found in the market, especially as they also offer completely battery-operated systems, where Joan's wireless devices play a big role.
Evolution of the modern workplace
In recent years, remote work has become a common experience for nearly everyone. That has prompted a greater need for technology that supports virtual collaboration and enables efficient space management. In fact, this increasing demand for innovative solutions is expected to persist well into the foreseeable future.

As the modern office undergoes a transformation driven by the demand for adaptability, it's evident that most workplace solutions currently lack completeness and full integration. This gap is precisely where Qonda System's partnership with Joan steps in. More and more organizations are seeking smart, integrated, and streamlined workplace solutions, and this collaboration addresses that need seamlessly.

"Joan Workplace plays a pivotal role in shaping the future of work. It provides the flexibility needed for the hybrid workplace, ultimately leading to a more distributed and efficient work environment," says Chng.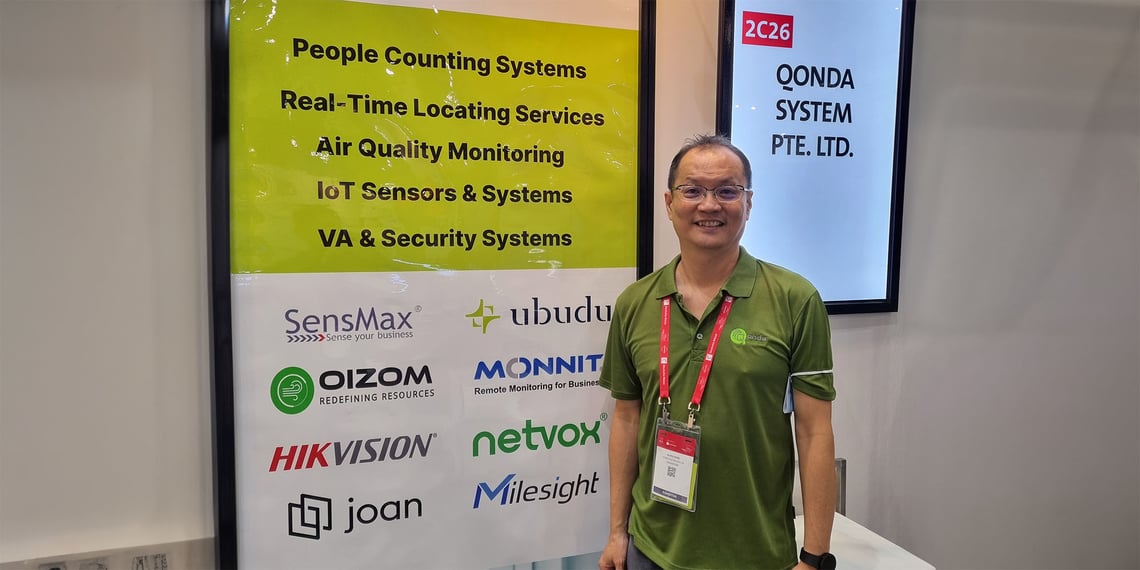 Functionality and form: How Joan enhances offices and cultural institutions
Qonda System's motto is to "Make complex simple," and they recognize Joan's role in simplifying meeting room management. Moreover, Joan's sleek and wireless design also makes things simple when it comes to modern offices and glass walls, where the need for drilling and wiring can make installation next to impossible.

Chng points out, "Unlike other systems with complicated wiring, Joan is different. It's easy to install, especially on glass surfaces where no drilling or messy cables are required—just smooth installation and functionality."

This year, Qonda System extended its reach welcoming national galleries and art museums, technology (IoT and related tech sectors), business,es and other industries to the Joan community. These institutions chose Joan not only for its functionality but also for its remarkable design. Specifically, the Joan 6 Pro model was a standout choice, offering seamless access to crucial information and features tailored to the distinct requirements of these cultural and technology-driven spaces.

"Perhaps not everyone realizes how much [Joan 6 Pro] of a game-changer it is. When you need to manage a room, you can simply pick it up and place the Joan 6 Pro elsewhere and it will instantly present precise information for that particular room. We haven't come across another product in the market that offers this level of flexibility without the need for extensive configuration," says Chng.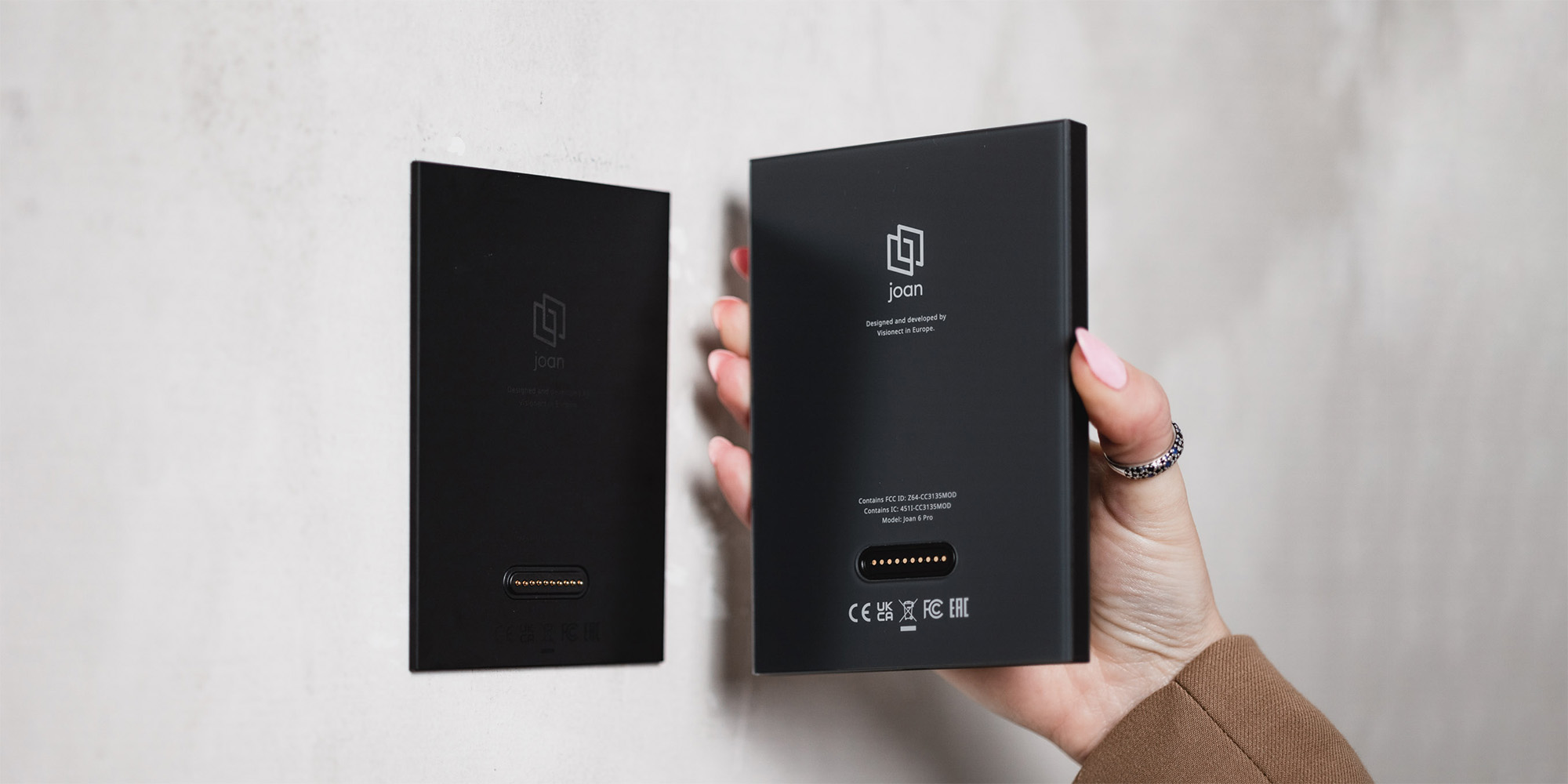 Joan is the choice for environmentally conscious companies
There's a strong push towards environmental consciousness underway and many companies are becoming increasingly serious about their energy consumption. Qonda System is seeing a growing interest in energy monitoring, which aligns with the trend towards carbon neutrality and carbon credits.

"In Singapore, there's talk of implementing carbon taxes. To claim credits, you'll need precise monitoring of consumption and a focus on products with lower power usage. This is where battery-powered options, like Joan, really shine," says Chng.

He explains what makes Joan an exceptional choice for companies that care about sustainability: "Joan's perfected e-paper technology combined with its wireless nature makes it incredibly efficient. From an organizational standpoint, when they choose Joan, they can proudly say they're adopting a green product. That showcases their commitment to environmental consciousness through technology adoption."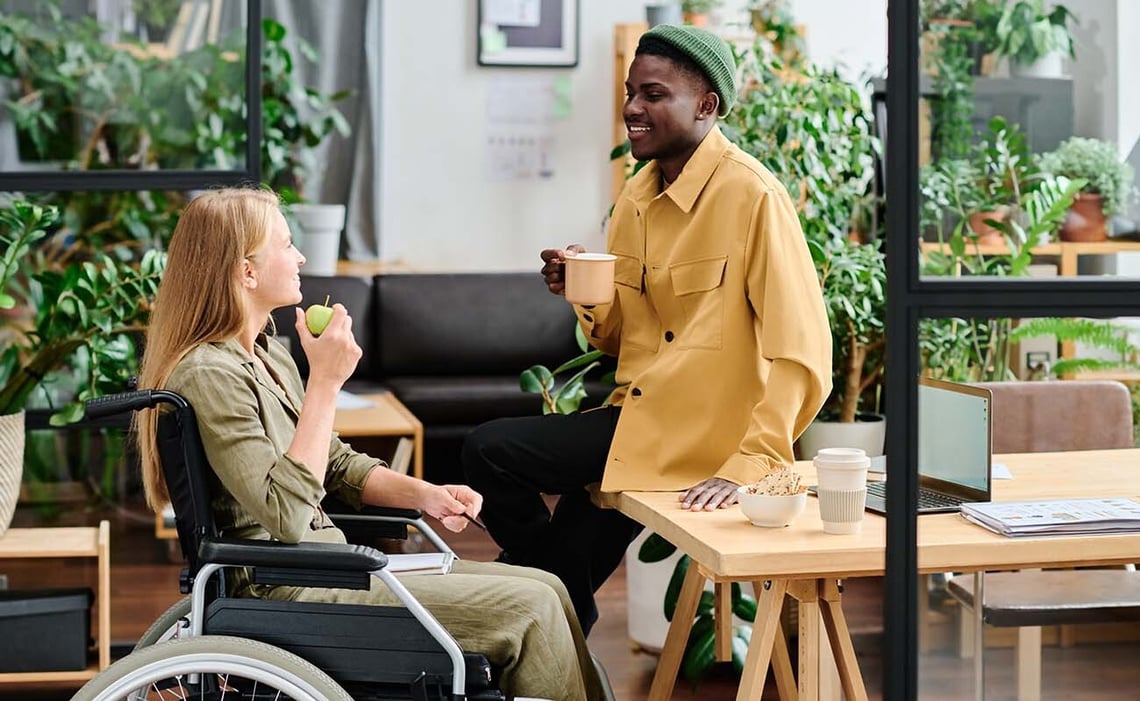 Why do customers choose Joan
Qonda System customers generally choose Joan devices due to their wireless nature, e-paper capabilities, and room management advantages.

Chng recalls their very first Joan customer: "I think one of the main concerns was their need to efficiently manage their rooms. They had a company building with various subsidiaries. They wanted to track and allocate room usage to different teams for cost purposes. Additionally, many of their rooms had glass doors, which made it a bit challenging for other systems to function effectively."
Why Qonda System sees Joan as an exceptional product
Chng is quick to emphasize what makes Joan stand out: "Specifically, with the Joan 6, we find it to be an exceptional product. The unique feature of having the information displayed at the base is a game-changer. Many may not realize it, but it's a huge time-saver when managing a room. You can simply pick it up and place it wherever needed without any configuration. This is a significant benefit, especially for office managers or security personnel who are handling these devices."

He continues: "Traditionally, even with physical devices, it often required IT involvement for programming. So, this ease of use and flexibility is a unique selling point. It's a standout feature in my opinion. Additionally, the seamless integration with Microsoft 365 or other platforms is also particularly appealing to many of our customers."

The successful partnership between Qonda System and Joan reflects the changing landscape of modern offices, where efficient technology solutions are essential for collaboration and space optimization.

Joan's wireless and user-friendly design aligns perfectly with Qonda System's commitment to making complex tasks simple for its customers. As the workspace continues to evolve, innovative solutions like Joan will play a pivotal role in shaping the future of efficient and adaptable offices.

If you'd like to future-proof your office and experience all the benefits Joan brings, contact our sales team and find which of Joan's solutions is the perfect fit for you.


If you want to learn more about how Joan can enhance your workplace, contact our team.