For anyone who isn't familiar with the event, Integrated Systems Europe (ISE) is the largest event for the audio-visual (AV) industry. The weekend offers AV-focused businesses a chance to showcase their products, share ideas, and really shine in the AV world. The world's leading innovators and solutions providers run four days of conferences, events, and more.
Each event houses more than 1,300 exhibitors from over 40 countries and draws in roughly 116,000 visitors. With so many people showing up on-site, ISE is a fantastic place to network with industry specialists and dreamers.
Joan at ISE
Here are some highlights from the last couple of years. Can you observe our progress from being a single solution provider to offering a comprehensive workplace management system?
2019
In 2019, some of the Joan team tagged along to ISE with one of our partners. While we didn't have a booth, we had a great time interacting with people and feeling out the event. In fact, we had such a successful time that we opted to book our very own booth the next year.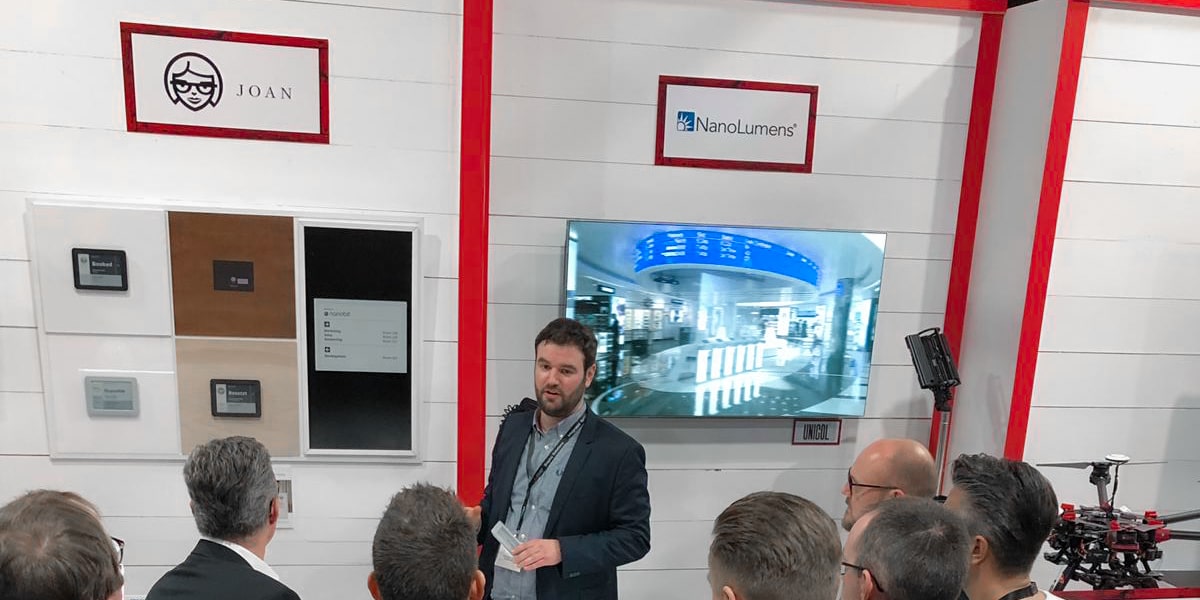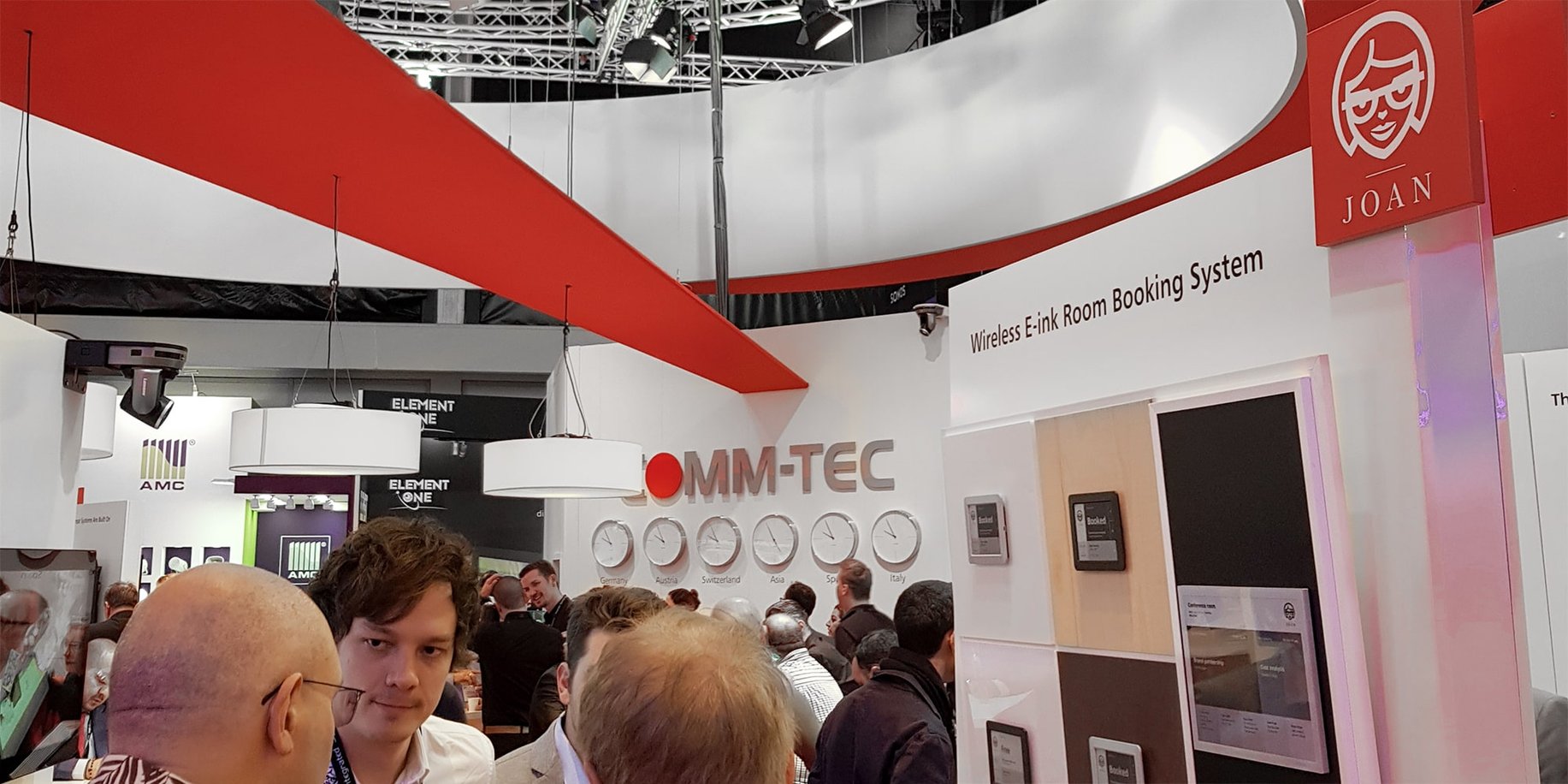 We entered ISE 2020 full speed ahead. First of all, we had our own booth! We were so excited to showcase our favorite meeting room booking system. We also dove in by hosting a lecture on workplace revolution, covering topics like "building the perfect work environment" and "adopting technology that's easy to integrate into the workplace."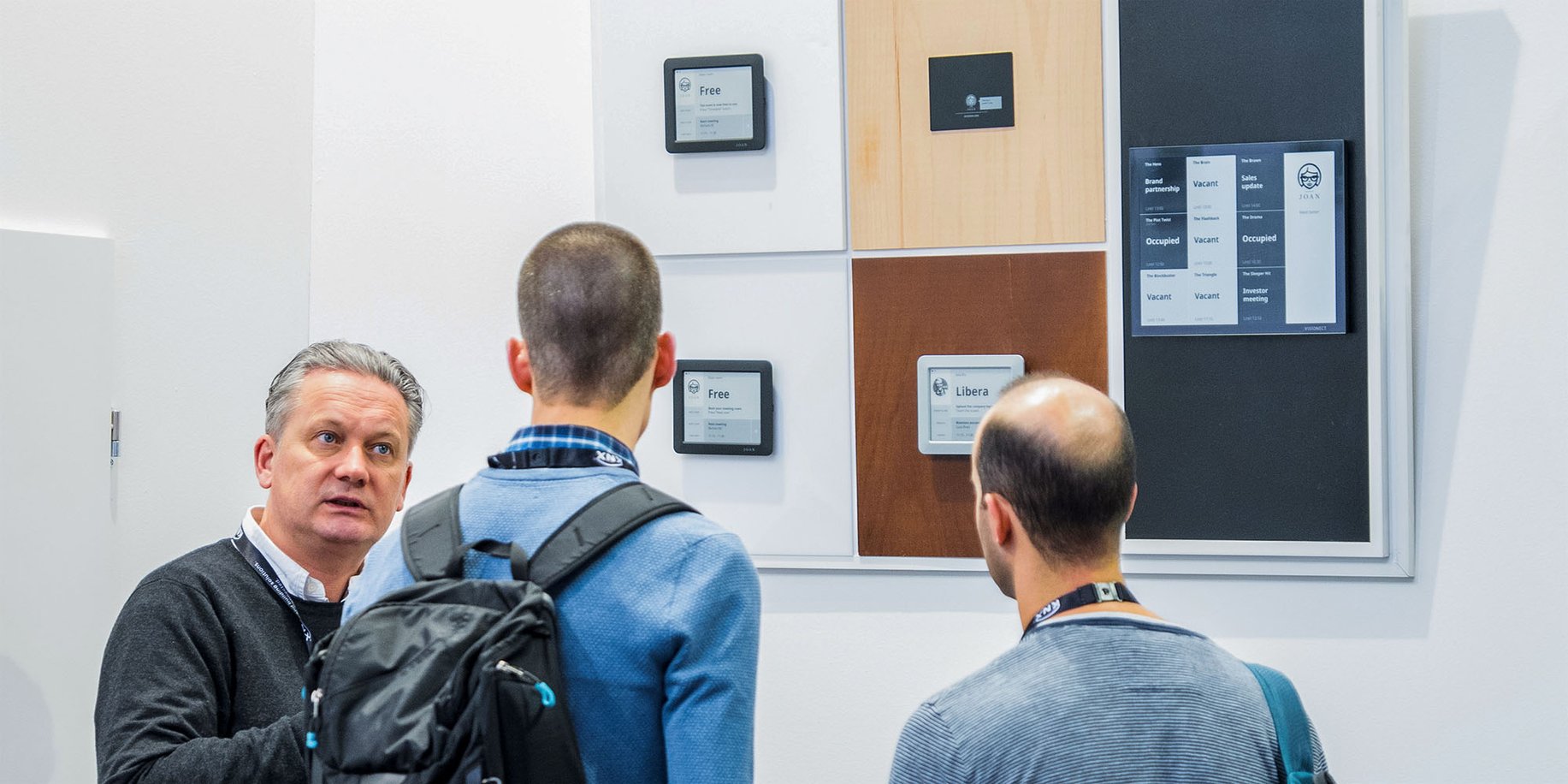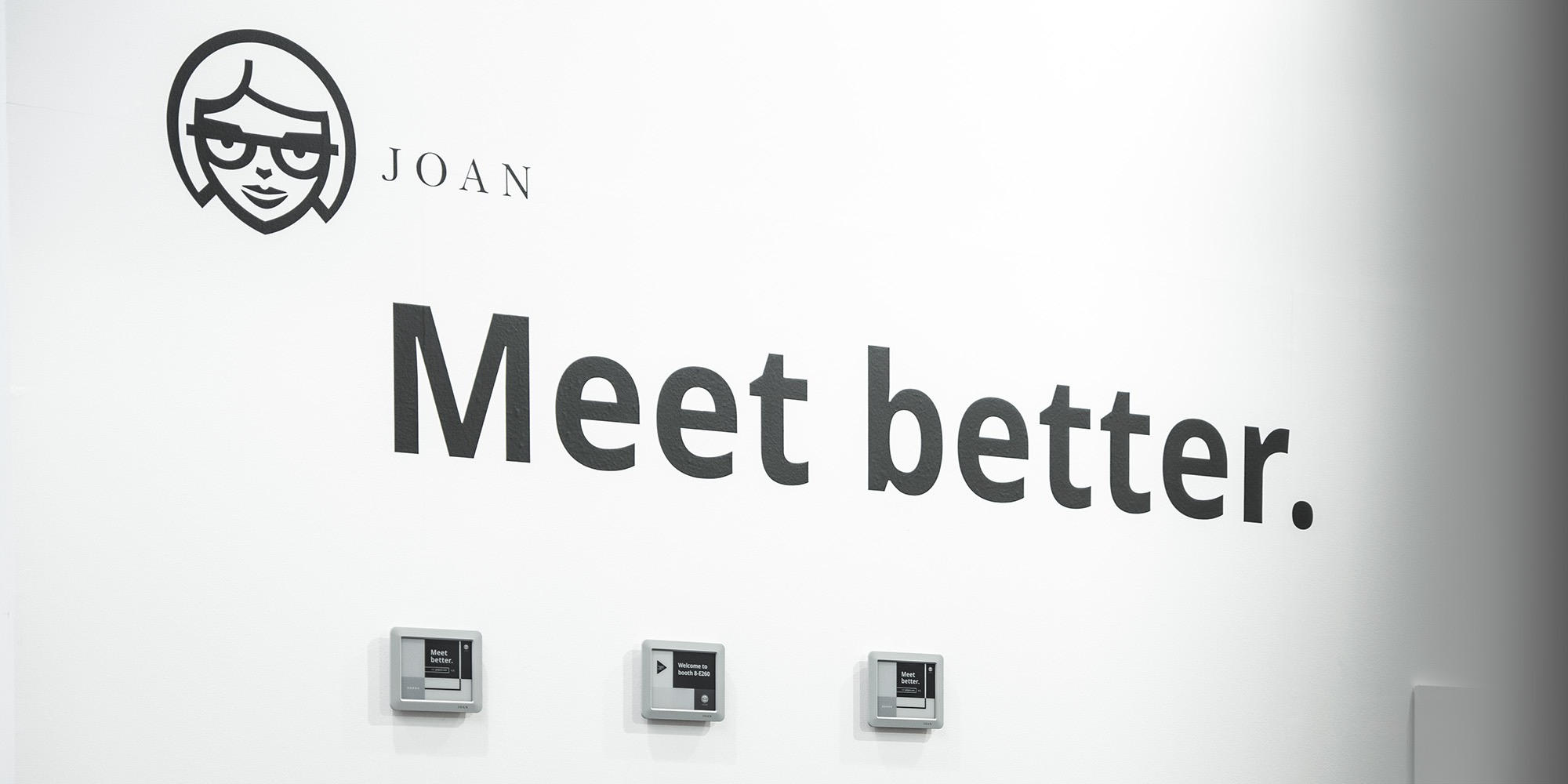 2021
In light of the rising pandemic, ISE 2021 was hosted online, so our team had a digital launch of our latest product Joan 6 Pro which debuted a new sleek design (that has since won numerous design awards) and a Smart Magnet feature that stores the meeting room information for each room in the mount itself, making it perfect for companies with multiple Joan devices.
2022
ISE was back in person this year, so we went all-in and brought our whole product line: Joan 6, Joan 6 Pro, and Joan 13 along with our desk booking, home office, and visitor management software solutions that we rolled out the year before.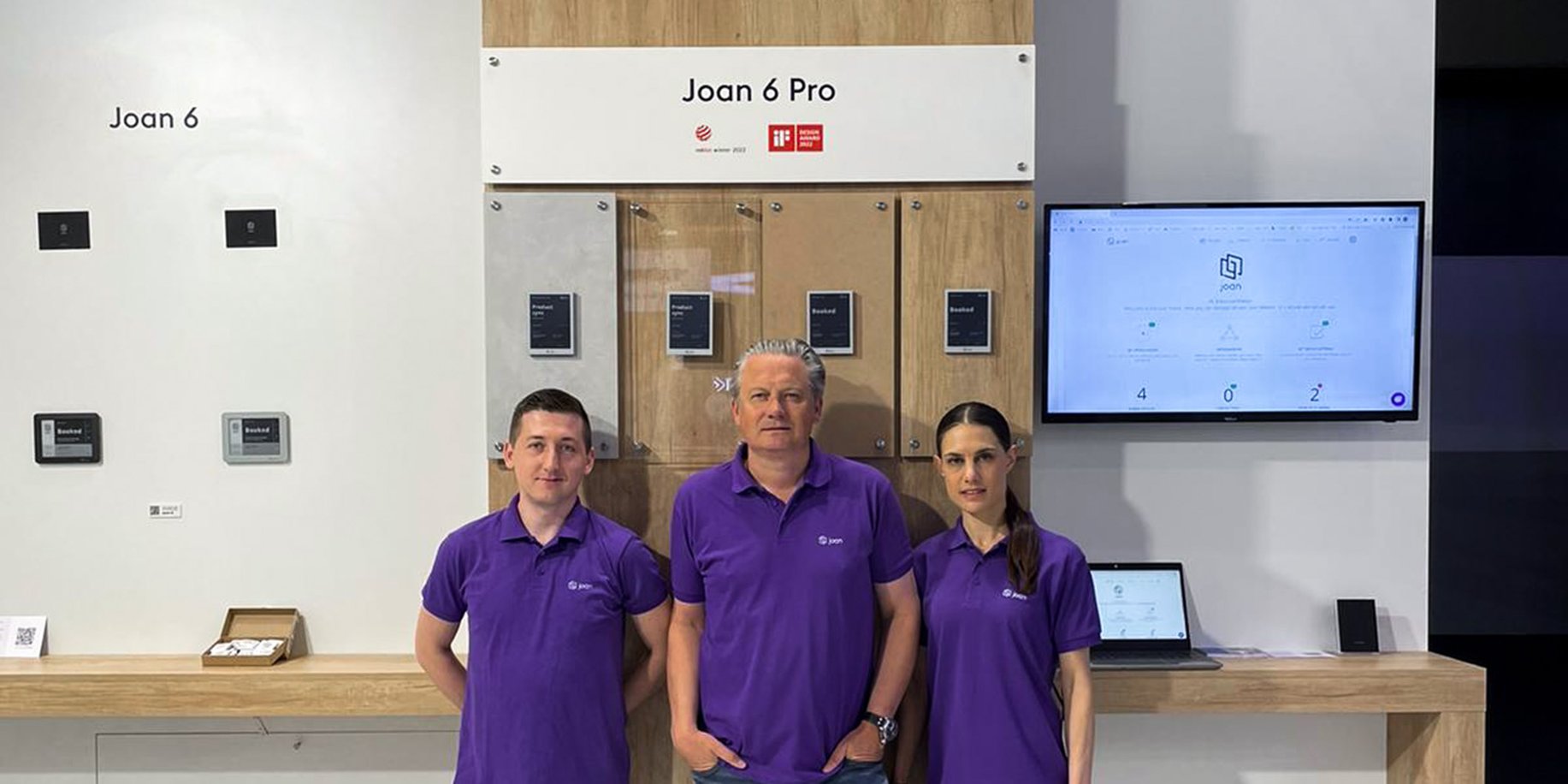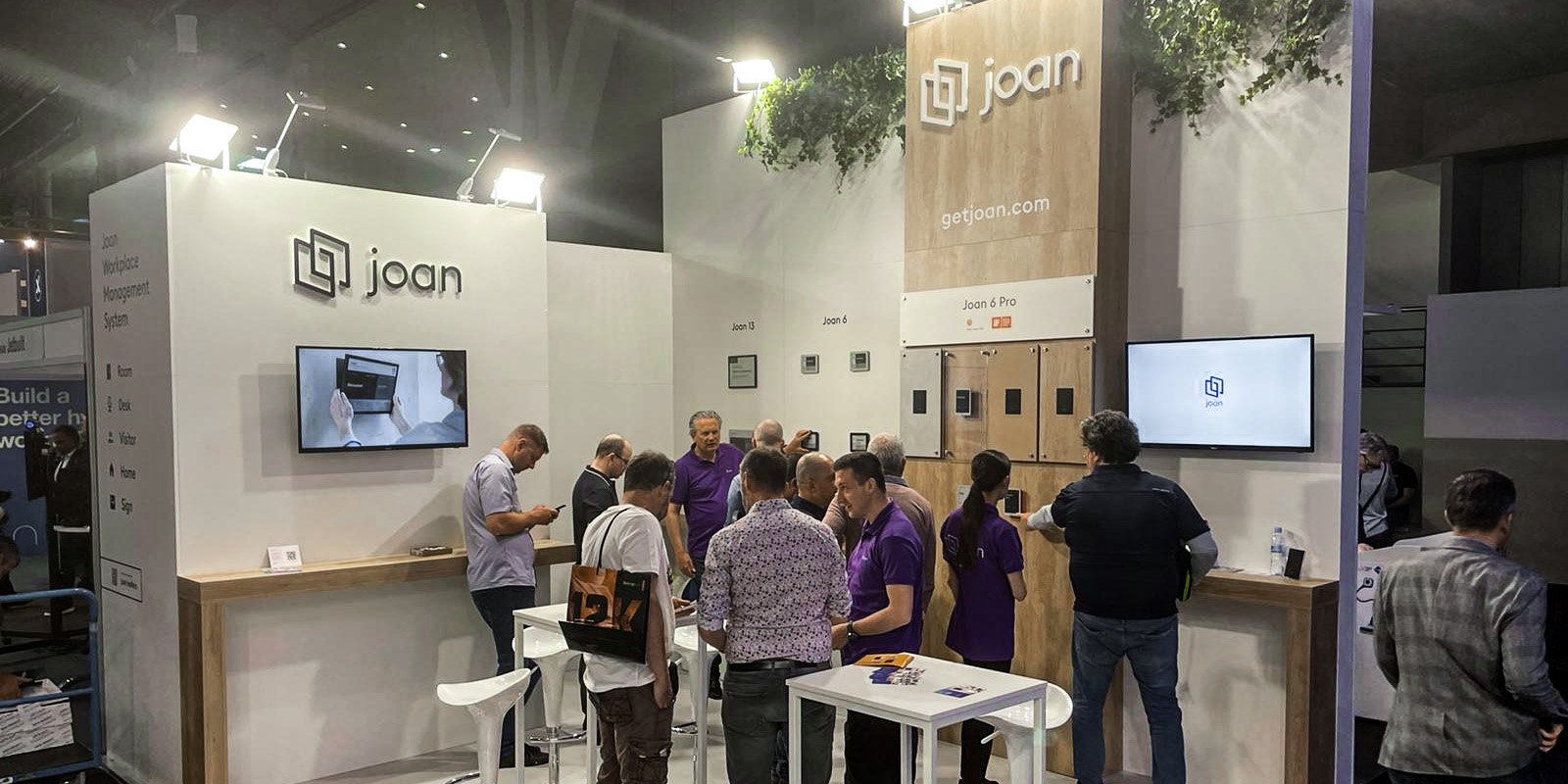 2023: What's on the table
This year, our Joan booth and panel focus on the workplace experience. With some companies back in the office and others taking on a hybrid model, the workplace has never been so important. The corporate world now sees the value of making every moment matter and getting the most out of the in-office experience.

Come to our booth 2R120 for the full office experience with the Joan integrated workplace management solution, where you'll be able to:
Book a meeting room first-hand
Make a desk reservation and see it displayed on a big-screen TV
See how our POE wall-mount for Joan 6 Pro and Smart Magnet work
Try the visitor management software
Reserve assets
Win some prizes and snap some pictures
Find us on the ISE floor map
Use the registration code CCYC4APW to register for FREE.
Special offer for all registered ISE visitors who come to our booth: 3 months of FREE Enterprise Room subscription.
Refer to the code FREEISE2023 to your sales representative.