Asset reservation system is one of those things you don't realize you need until you have it. All companies have overlooked assets that are either mismanaged or underused. The system has the power to refine the office experience by helping manage individual assets.
According to Science Direct, "characteristics of the office environment can have a significant effect on behavior, perceptions, and productivity of workers." It's in every company's best interest to fine-tune the office environment, not only improving the employee experience but also the company's overall productivity.
Asset reservation solutions are particularly effective in hybrid workplaces or flexible workspaces. Many hybrid companies are turning away from assigned desks in favor of desk sharing and bookable assets. Without the right asset reservation solution, pandemonium will ensue. Resources will be double booked or overlooked, limiting the efficiency of the workplace. Having the right booking solution in place can iron out asset usage and substantially improve a company's ROI on office resources.
So, what is this magical tool that will transform your workplace for the better?
What is asset reservation system?
Asset reservation system makes sure company assets are available to employees when they need them. By way of a reservation system, employees can book company resources on an as-needed basis. This setup ensures employees are never stuck waiting and hoping for a resource to become available.
Asset reservation system keeps all reservations in one central database accessible from your laptop or mobile device. This asset tracking system adds a level of transparency and clarity to any office space, helping employees know what resources are available and when they're available. What's more, the system helps office managers plan and improve the work environment.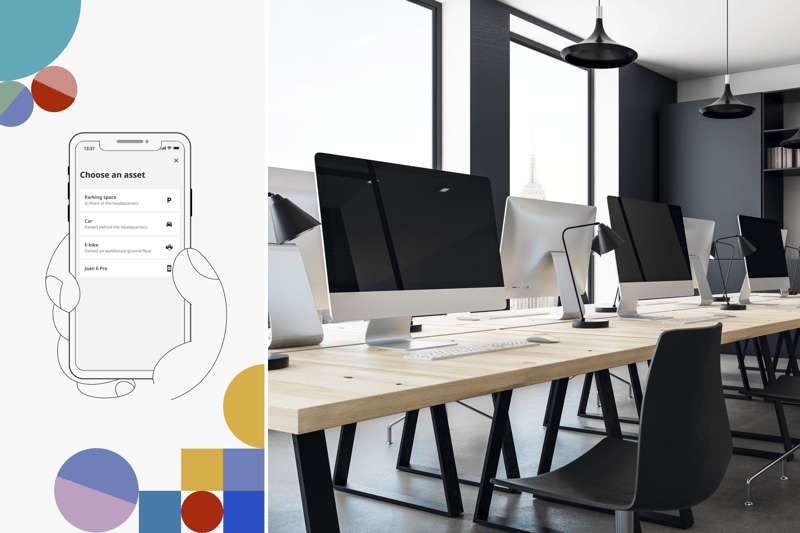 Top 3 benefits of an asset reservation software
In theory, every company uses an asset management solution differently. Therefore, the benefits are endless. However, here are three key, proven advantages of an asset reservation solution:
1. No double-booking
Asset reservation solutions leave no doubt about which employee reserved which asset at which time. Imagine this: Jane personally asked IT for a spare monitor for her workday. However, when she gets to the monitor the spreadsheet says Joe has the monitor booked for the next hour. So, does that mean Jane or Joe gets to use the monitor? Your guess is as good as ours.
With a cloud-based booking solution, Jane and Joe can see who has the extra monitor booked at which time and reserve the monitor when it's due back. With a simple check-in feature, the system updates all reserved assets in real time, keeping everyone on track.
2. Asset transparency
Often, the most underperforming assets are the ones no one knows about. Through asset reservation system, companies can list bookable assets, making sure employees know what resources are available and where to find them.
For example, after years at the office, Jeff opens his company's asset booking app to find that the company has an old Super Nintendo collecting dust in the games room. The next day, he reserves the device and initiates some nostalgic two-player gameplay with his coworkers for teambuilding. If it weren't for the asset reservation system, Jeff would never have found the gaming console. Who knows what he'll discover next!
3. Improved accountability
No one likes to be monitored or micromanaged. An asset reservation solution provides an unobtrusive way to keep track of who had an asset last and whether or not they returned it. Not to mention, if an asset was returned damaged, the company has a record of who might know how it was damaged.
Just having this system in place generates a level of accountability among employees. With an asset tracking system showing who handled each asset on any given day, employees are more likely to remember to care for and return company property.
Choosing the best asset reservation system for your company
An asset booking system is a great way to smooth out the office experience. Still, some solutions are better than others. Here are three criteria to help you pick the best asset reservation system and experience an impressive ROI.
User friendly. Company system is only helpful if employees use it. Too often, companies invest thousands in a new solution, only for the new tool to fizzle out before it can make a difference. The most successful solutions have little to no learning curve and are intuitive for employees to learn on the spot.
Cloud-based. The most versatile solutions are cloud-based. Employees can access cloud-based reservation systems

before even arriving at the office

, making sure they get the most out of their in-office days.
Scalable. Your asset reservation solution should grow with the company. Every company has different resources and requirements. Therefore, you need a solution that can host unlimited assets, both in type and quantity.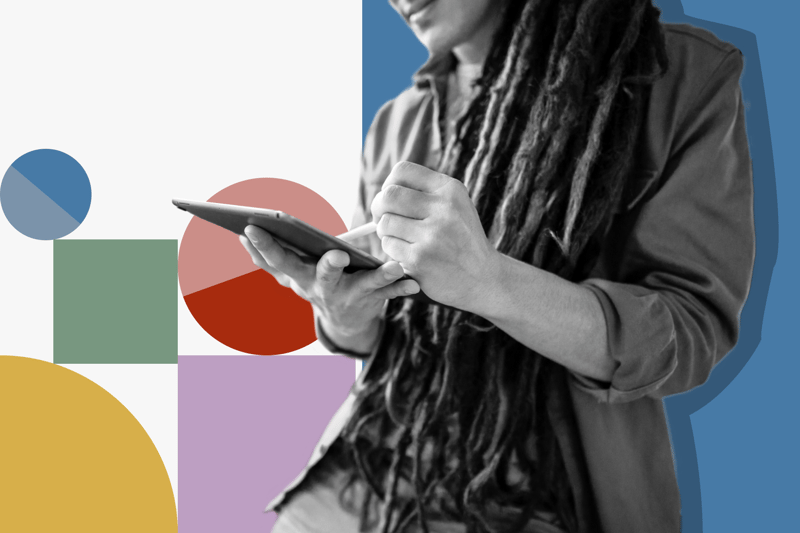 Book an unlimited number of business assets with Joan
The more system a company has, the less it gets used. Some companies put too many solutions on the table and employees can't keep track of which does what.
To help simplify the workplace and make the biggest impact, Joan has an all-in-one office management solution. With the power of one tool, companies can oversee meeting room bookings, desk bookings, company asset reservations, and visitor management. Joan offers a fully-customizable cloud-based asset management system that covers an unlimited number of business assets.
We believe, that a truly scalable asset reservation solution should have one rule: everything must be bookable. Through Joan, companies can make anything bookable from parking stalls to the company pet, all with a tap of a button.
You can easily start managing your company assets
OR leave your email if you want a guided onboarding by our sales team