2021 is going to be a strange year for many office workers. According to Review42, 25 to 30 percent of the workforce will be working remotely from home by the end of 2021. The ones who will be working from the office will want some flexibility or options to make the workspace feel like working from home.
99 percent of remote workers would like to keep working remotely, to some extent, in the years to come. With employees spending some of their time working remotely and the rest of the time in the office, companies will be moving toward shared desks or undesignated workstations instead of traditional, assigned desks.
So, what's the purpose of offices in 2021?
It depends on your company, but it definitely won't be everyday work. Would you like to get everyone together for a brainstorming session? Build a creative workspace. Is the purpose of your office building to meet in a formal setting? Dedicate more space for meeting rooms.
The times are changing and companies need to keep up. Here are six key trends coming to the forefront as we near 2021.
The creative office
As for creative offices, Google has been a trendsetter for many years. It's taken a pandemic to not only convince companies to follow suit, but to also have empty offices to begin renovations while employees work from home.
Keep in mind, creative offices are well… creative. There's no one way to make a creative office. A creative office space can be as simple as throwing in some plants and gardens, and as complex as offering only shared desks and beanbags.
The main focus of creative office spaces is to spur employee creativity. Rather than having a jungle gym in the middle of your workspace, the area might have whiteboards, touchscreens, and tablets for employees to collaborate on ideas.
For some inspiration, have a look at Sacknation's "15 Creative Office Layout Ideas That Get People Super Excited" article.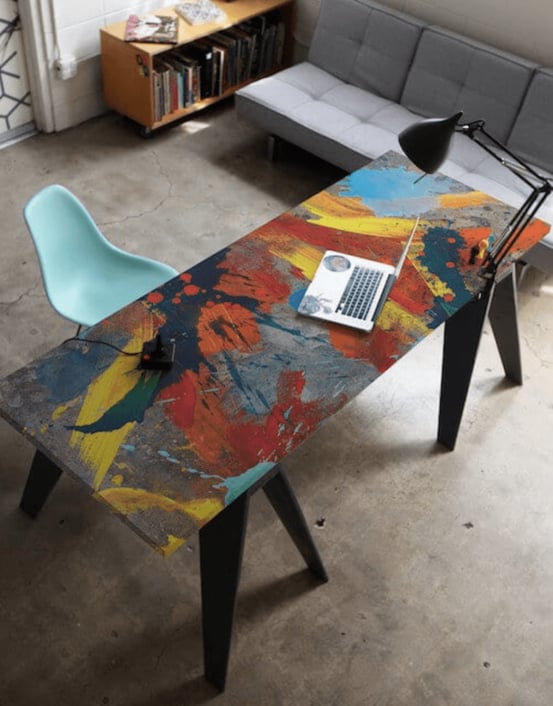 The minimalist office
Minimalism doesn't mean cutting back on tools, resources, or company assets. Instead, a minimalist approach focuses on decluttering the workspace.
According to Psychology Today, clutter bombards our minds and our senses, adding to workspace distractions and stress. A hodgepodge of items, even as minor as untidy computer cables, draws our attention away from what we should be focusing on.
A minimalist office tidies up those computer cables, refines your workstation, and keeps distractions out of sight. Employees in minimal office spaces tend to feel calm, creative, and overall productive at work.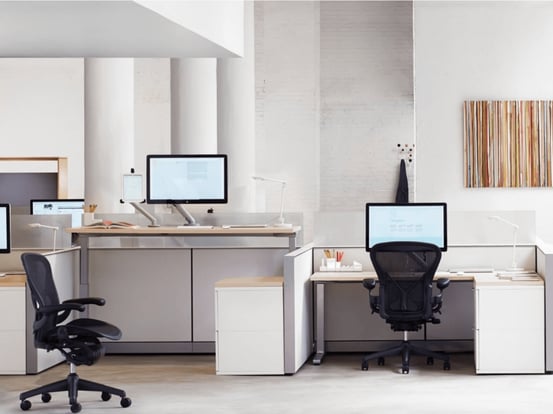 The shared office
Heading into 2021, the shared office will be a huge player in the office-design field. Many companies' return-to-office strategies involve rotating groups of employees so the office is only ever at 50% its usual capacity.
Some companies intend to continue this rotating-employees structure for the foreseeable future, sticking to shared desks and office rotations.
Companies will cut back on the number of employees in the office will be faced with two options: reduce their real estate, or rent out their office space. Either option cuts back on how much the company spends on office space per year.
For more information about shared office spaces, check out our article on desk sharing and the room booking solutions you need to make office sharing a success.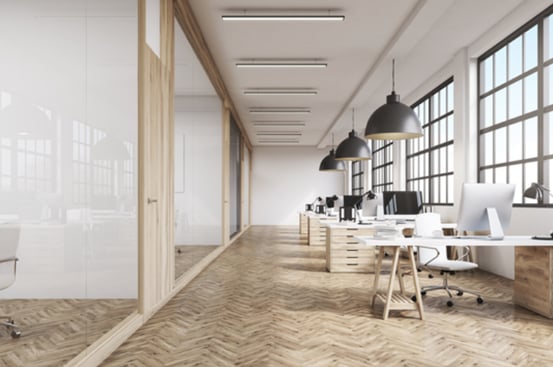 The cozy office
What better way to make an office space feel like home than to make it cozy? As employees return to the office in 2021, many of them will miss the creature comforts of working from home.
Whether an office space is entirely cozy depends on what works for your employees and industry. However, adding some cozy nooks and crannies within the floorspace could do wonders to keeping employees content on the job.
What makes a workspace cozy? NowyStyl suggests warm colors and lighting plus functional accessories and decorations that soften the space. Area rugs, pillows, carpets, and plants help the area feel like home, along with sofas, comfortable chairs, and windows. Spaces, where employees can get up and stretch their legs or cozy up in an armchair, are must-haves to keep an office space feel like their home workplace.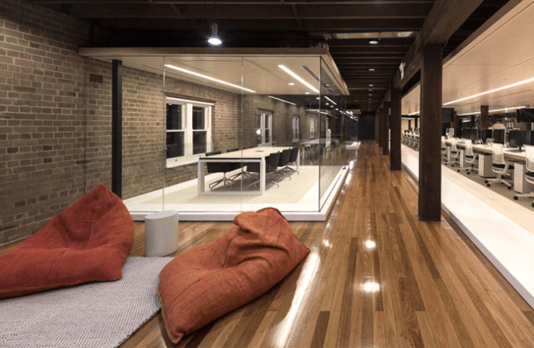 The flexible office
There's no "one solution fits all" fix for office spaces. Each employee has different preferences compared to the others. This is why, rather than picking one of the other office styles in this article, many companies opt for flexible workspaces that cater to many different work preferences and habits.
Most flexible workspaces are developed with an open-floor design in mind. However, flexible workspaces must be designed for the employees and the needs of their teams. Consider providing breakout spaces, quiet zones, conference rooms, and shared desks.
Overall, the type of flexible workspace your company provides should depend on the company's industry, services, culture, size, and style.
To learn more about flexible workspaces, including tips on how to implement them, check out our "What is a flexible workspace and what are its benefits?" article.
The open office
Open office spaces are designed with collaboration in mind. Employees not hidden or cut off from each other with cubicle partitions or office walls. Instead, they're free to mingle and collaborate throughout the workday.
Keep in mind, as employees move from place to place in open office plans, it's often difficult to find free workspaces for teams or colleagues to gather. Using a meeting room booking system, especially one with an on-the-wall display, can make a huge difference in how quickly employees can find and book meeting spaces.
Some skeptics believe that COVID is the end of the open office floor plan. As employees move from workspace to workspace, germs left on surfaces can be transferred to the next employee who uses the space.
However, with the rise of remote working, open office plans are excellent solutions for office spaces that no longer have desks for individual employees. In many cases, open offices are still the cheapest way to fit the most people into a given area with the least discomfort.
Despite the risk of viruses and contamination, most employees don't want to return to offices that have regressed back to cubicle workspaces. Instead, as employees return to the office, open office spaces will need to hold their employees to strict sanitization regimes and implement employee rotations to protect their workforce's wellness.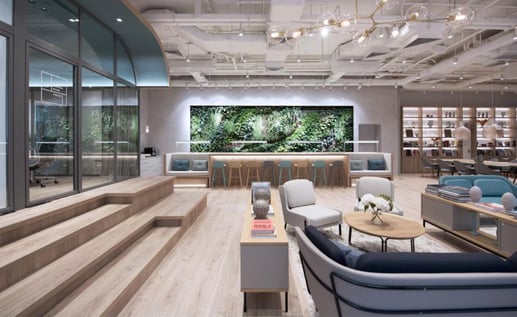 What should you choose?
COVID-19 has given us all an opportunity to rethink office spaces. For instance, 86 percent of companies now have policies to deal with pandemics and pandemic-related circumstances.
The best, long-term deciding factor is: which solution would make your employees the most at ease and productive? Employees who are stressed get easily distracted. Having homelike elements mixed with minimalism and creativity might be just what your workplace needs.
After so many employees have transitioned to remote work, they're used to a variety of workplace solutions ranging from Lazyboy chairs to outdoor picnic tables. Moving into 2021, flexibility and safety are keys to a successful design.
Do you need help with managing your flexible workspace and limited capacity? Try out our desk booking solution.