The past two years have been full of many memorable events for Joan. Particularly, the moments when Joan e-paper displays were honored with prestigious awards like the Red Dot award, iF Design award, German Design award, and NY Product Design awards. We've seen firsthand how these accolades can help a company get the recognition it's earned.
We'd like to pay it forward. This month, we're giving away our first-ever Joan Innovation Award. The Joan team has looked back on our partner portfolios with an eye for projects that exceeded expectations and demonstrated creativity by including Joan solutions and devices in their repertoire, creating innovative and modern workplaces that people simply love.
And the winners are…
Winners of the Joan Innovation Award 2023
ComMehr GmbH
Based in Berlin, Germany, ComMehr is the go-to IT parner for innovative and growing companies. The organization has been a huge advocate and enabler for flexible and growing workplaces. Our Joan portfolio has been a regular asset for ComMehr office designs and strategies.
VAV Medientechnik GmbH
VAV Medientechnik GmbH has been helping their clients meet the daily challenges of media technology for over 40 years. In recent times, their focus has shifted toward flexible workplaces and solving their challenges. Many of these challenges have been overcome with the Joan office management portfolio.
IKANDA
Inspired by smart offices and flexible workplaces, IKANDA provides a streamlined digital office experience from arrival to departure. This company has shown superior innovation and success in helping organizations manage their workplaces. The Joan portfolio, including Desk and Asset Management, has been an integral part of their success.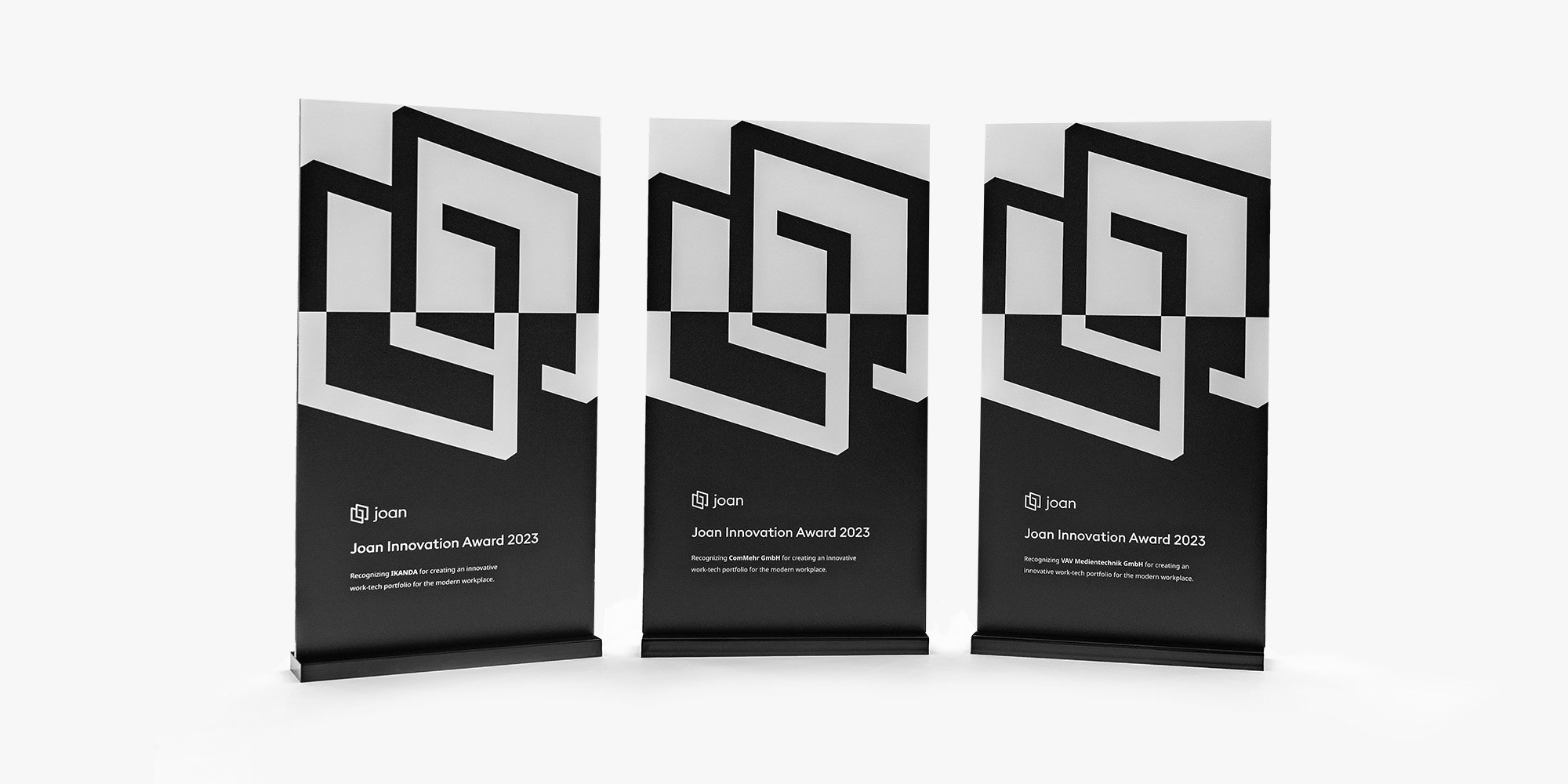 Innovation is crucial when it comes to designing spaces clients love. New ideas and ingenuity are what sets your product or services apart from the competition. But, it's not just about getting the "latest and greatest" tech — it's about understanding your client's needs and thinking outside of the box for the best solutions.
Going above and beyond will not only help you stand out beyond your competition but also build a loyal customer base and give you the edge you need to succeed. So, don't be afraid to think big and get creative. It's not only your customers who will thrive!
Innovation at Joan
The world needs more innovation.
While there are great solutions on the table, they can always be better. This ideal is why the Joan team is continually innovating our own products. Want a longer battery life? We're on it. How about asset management? We rolled that out in 2022. Looking for the most sustainable display on the market? We've got it.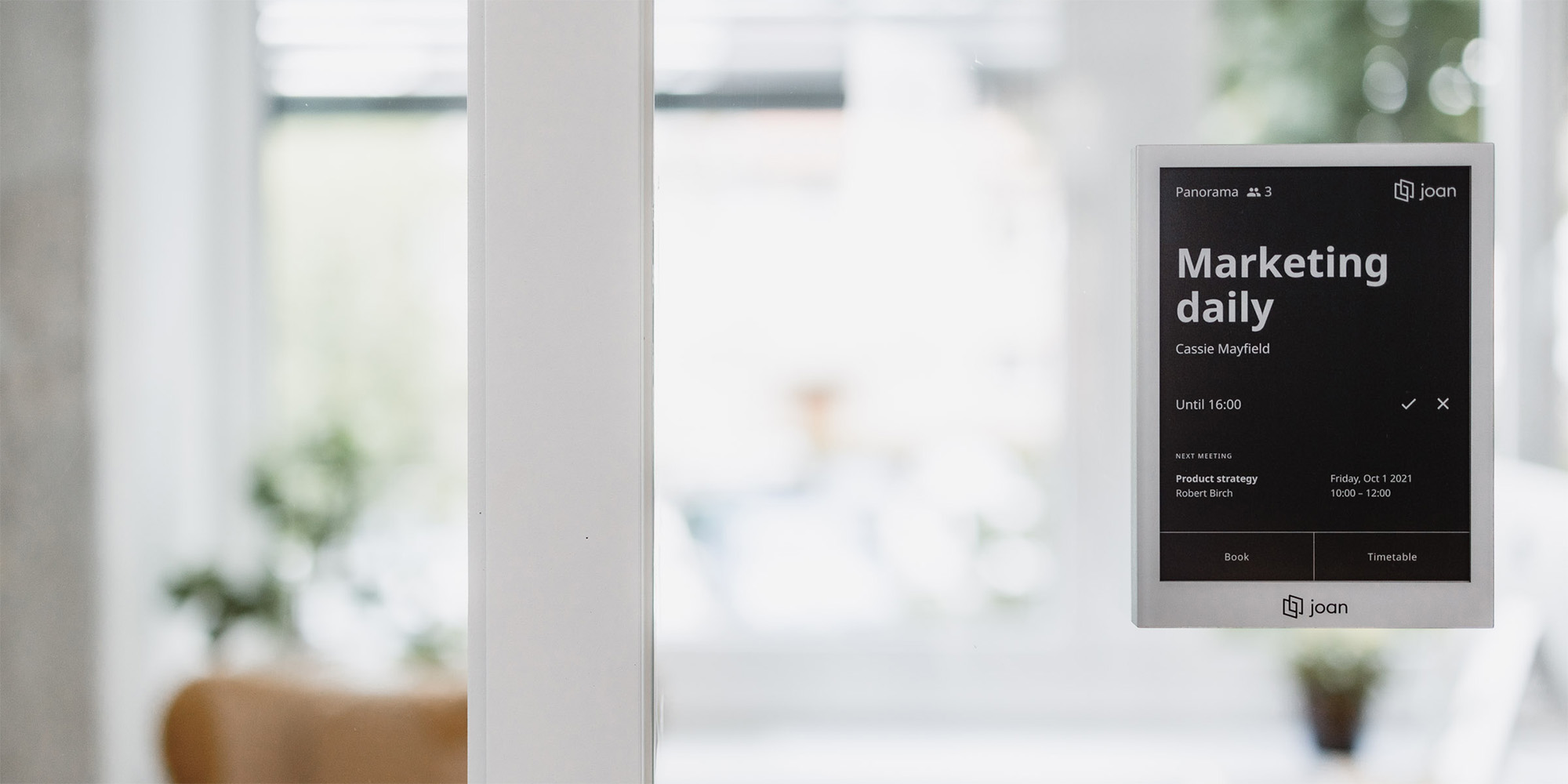 Office solutions are never "good enough" — they should be great and forward-thinking.
What's more, the technology world should never stop dreaming. Today, we're recognizing some dreamers who believed they could make a difference… so they did.
Congratulations ComMehr, VAV Medientechnik, and IKANDA!
Stay tuned for Joan's next award, coming later in 2023.