Recently, we "sat down" with Parag Vadodaria, CEO and Co-Founder, and Alissa Wakim, Strategy Business Development at Panacor Technologies LLC Technologies. Alissa's introduction to the Panacor team was rather serendipitous, as Parag emphasized, and it all began with Joan…
Read on to discover just how Joan brought the "WOW" factor to Panacor.
Introducing Panacor
Panacor Technologies is a Specialized System Integration company based in Dubai. The company provides turnkey solutions audio visual systems for hospitality, retail, corporate, and government sectors. They work alongside leading office solution providers including Logitech, Samsung, and, of course, Joan.

Parag believes in providing turnkey solutions for Panacor customers so "they don't have to look for different companies [for] sound, video, automation, meeting room management." The company also provides strong after-sales support, ensuring their customers are "happy, even after installation."

When customers ask for a meeting room management system, the Panacor team has only one favorite:
"Our first preference is always Joan."
— Parag Vadodaria, CEO and Co-Founder of Panacor.
The Panacor team
Panacor employs a strong team of software engineers, hardware engineers, designers, and more. The group is well connected and relies on each other depending on each person's strengths. The result is a dream team that can achieve anything:
"We have no limitation. Depending on the customer's wishes, we can provide everything."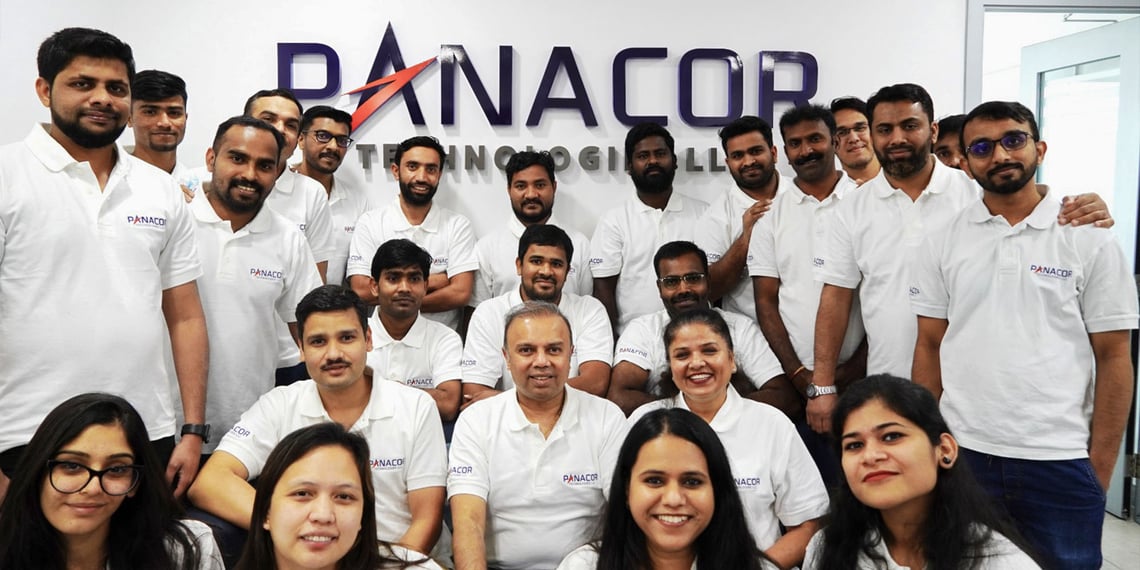 A prestigious portfolio
Panacor relies on proven brands to achieve the best results for its clients. These clients include prestigious companies such as Emirates Airlines, the Louvre Museum, the Government of Dubai, Mercedes Benz, Huawei, Samsung, and others. In other words: clients with high standards who are used to achieving and receiving solutions that work.

When choosing solutions for their portfolio, Panacor considers three key criteria:
Well-known with a strong reputation
A great track record for reliability and longevity
Outstanding customer support from the manufacturer
On the tech side of things, all solutions in the Panacor portfolio are:
Strong and robust, made of quality materials that not only look great but support a durable product
Easy to install and are user friendly for usability and troubleshooting — as tested by Panacor engineers
To date, the company and its clients have mutually been "very happy" with Joan devices and support. The next section reveals why…
Choosing Joan from a dozen candidates
During our interview, Parag shared a fun fact about his teammate:
"Joan was introduced to our company by Alissa. Actually, we met Alissa two and a half years back when she came to sell Joan to our office. But, instead of buying Joan, we got Alissa along with it… When we got Alissa, Joan was a bonus. We call her Miss Joan. Her name is not Alissa, her name is Miss Joan."
Alissa was actually the one who discovered Joan not only for Panacor but also for her last two employers.
Initially, she was faced with a dozen room booking solutions, Joan included. Out of all these competitors, she chose Joan and never looked back. The solution was just right:
Elegant for the most prestigious of clients
Easy to customize, upgrade, and install
Low power consumption for sustainability and cost savings
Required no drilling or wiring
"I like how elegant it is; how user-friendly it is; how easy it is to modify, to customize, to upgrade, to downgrade, to install. Wherever I've installed Joan, I've never heard back from the clients complaining or having an issue."
— Alissa Wakim, Business Developer
When we asked Parag about his first impressions of Joan, he said:
"When I saw the product, my first feeling was WOW."
Joan is an easy sell
Panacor has a very hands-on approach to representing its portfolio products. For Joan, they lend their clients Joan 6 and Joan 6 Pro displays. From there, it's an easy sell says Alissa:
"I know when they use it, when they try to work with it, play with it, they will love it."
Parag pointed out the importance of sustainable solutions for forward-thinking companies, emphasizing how Joan is a sustainable alternative to traditional conference room displays:
"We all are talking about global warming and sustainability. So, this was the first thing we liked — that somebody is really working hard to remove the LCDs and LEDs from the system and achieve more sustainability."
The results: streamlined meeting room management
Customers approach Panacor looking for office solutions because their existing setup is outdated, legacy and unsupported, or simply doesn't work. Here's the general process:
They enquire about help with choosing and installing their office systems
Panacor delivers state-of-the-art IT infrastructure and security solutions
They then suggest a meeting room conferencing system
The conferencing system leads to a meeting room management and booking system — AKA Joan
As an all-around awesome room booking solution, Joan is an easy sell at this point. Then, sometimes the client asks for a visitor management system, which Joan also provides. In the future, Panacor will be looking into Joan desk booking for its own office system.
Joan e-paper displays can be found all across the United Arab Emirates in Expo offices, al Arabiya offices, Alserkal Avenue galleries, and more. And, these organizations love the displays because — THEY. ARE. SIMPLE.
"They don't have any headache after installing or after purchasing."
— Alissa Wakim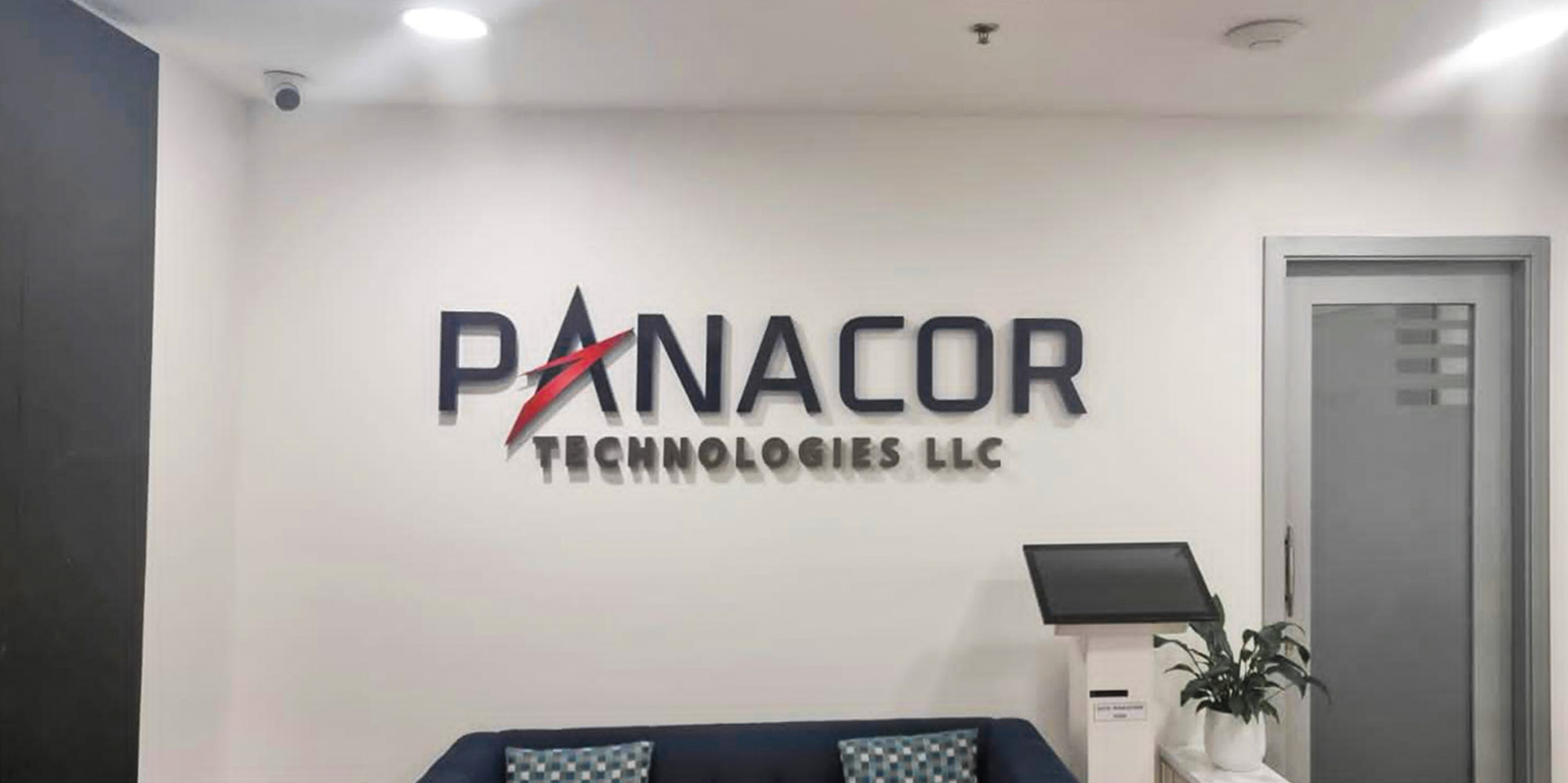 Next up: Visitor management
Joan's product portfolio has grown and keeps getting better and better every year. Recently, our team has beefed up the Joan visitor management system with more features, capabilities, and versatility than ever before.
Panacor is in the works of offering it to their clients, reinforcing Parag's "total solutions" objective for their customers.
Alissa already foresees great benefits to implementing the Joan visitor management system, using it to answer common questions like locating meeting rooms or just helping with the heavy paperwork of visitor management, especially for offices with no receptionist.
The future is here with sustainable technology, no installation costs, and elegant designs.
Experience the awe-inspiring impact of Joan for yourself. Contact our sales team today to bring the "WOW" factor to your workplace.