Small businesses and large enterprises alike must keep up with technological advancements to maintain their edge. But implementing new tech can be challenging as employees are often resistant to changes. Before you begin your latest digital transformation, we've compiled some tips for choosing technology that's easy to adopt in the workplace and will help you get internal buy-in.
Choosing tech with the least resistance
When technology is easy to adopt, it sparks innovation and drives productivity. For new tech to be successful, ease of adoption is the key to unlocking the hearts and minds of brave souls in the modern workplace.

When choosing new office technology, there are five key factors that affect user adoption…
1. An intuitive user interface
When users are faced with new tech, they experience excitement, scepticism, and a touch of good old-fashioned fear. A simple, user-friendly interface goes a long way toward alleviating their insecurities and making them think, "This just might work…"
2. A mobile app
Most companies have transitioned to hybrid work models where employees need access to company services and solutions on the fly. In short, mobile apps have never been so appealing and essential.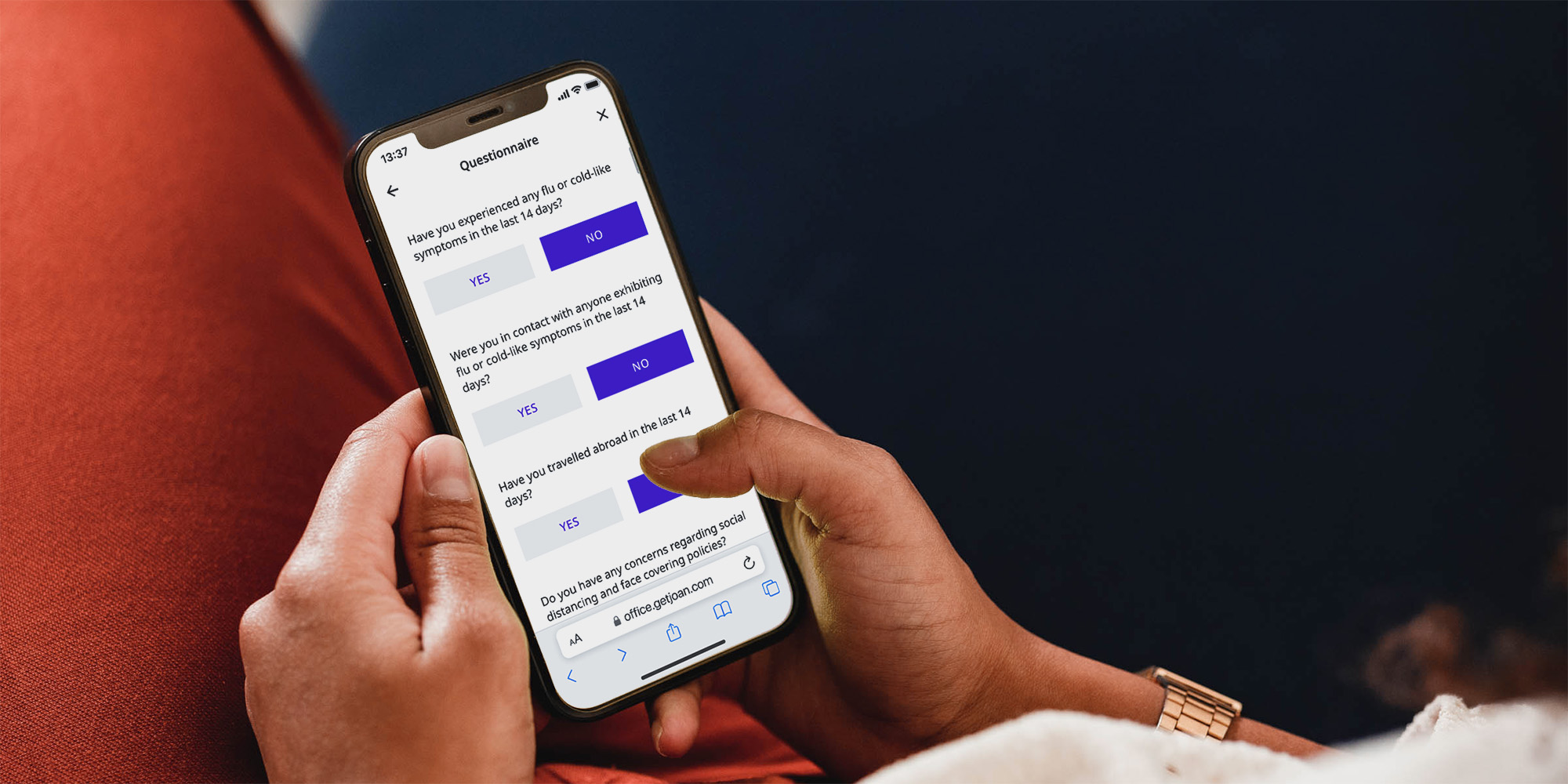 3. Great customer support
There isn't much more terrifying than investing in new tech and having no support from the manufacturer once it arrives at your doorstep. Before purchasing any new tools, check the provider's reputation and reviews to see if they offer stellar customer support. You can be sure that employees will encounter issues and you don't want to be the one resolving them.
4. Easy integration
Systems that are easy to integrate fit effortlessly into your company's processes, connecting with other tools and systems. This compatibility saves time, reduces frustration associated with complex integration procedures, and helps with tool fragmentation issues.
5. Scalable design
Office technologies need to be capable of expanding, adjusting, and accommodating the changing needs of a growing business. Scalability future-proofs your business and enables efficiency by unlocking streamlined workflows, automation, and optimized operations.
Keep employees in the loop
Communicating openly, involving employees, and encouraging excitement when implementing workplace technology are important. Such transparency fosters a positive and supportive environment for technology adoption, ultimately leading to a successful implementation process.
Create guidelines
To accelerate adoption your implementation plan should include guidance, notices, or training sessions to teach users how to use the solution to its full potential.
For example, when the Belgium-based public school, Zavo, onboarded the Joan meeting room system, they simply mounted the wireless display outside a meeting room. The device was intuitive and easy to use, so users had no problem figuring it out. But, the school also added a notice beside the display, letting users know they can also book the room in advance through Google Calendar.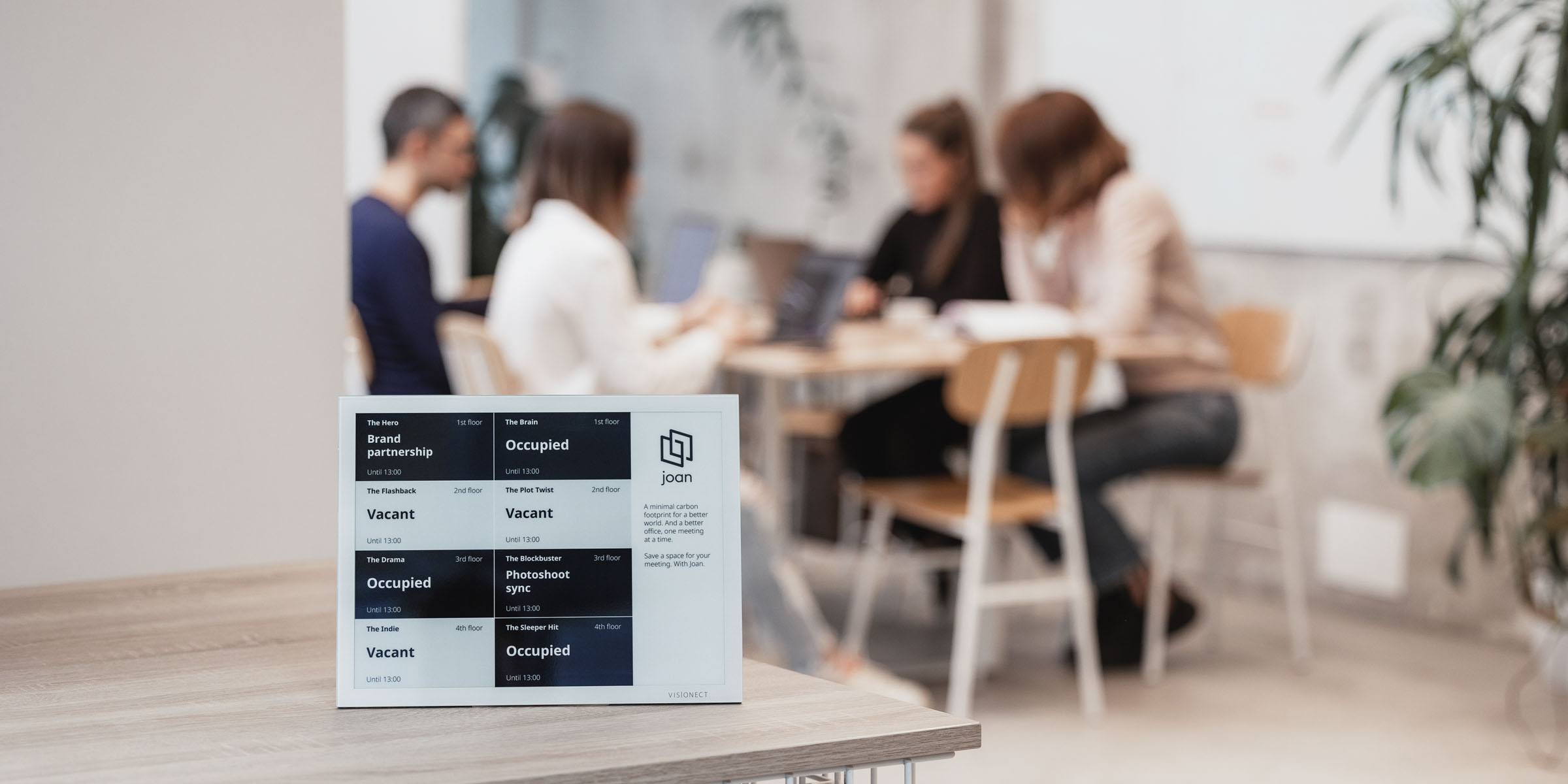 Appoint a champion
People usually won't bother to use new tech unless they see someone else using and benefiting from it. That's why it's a good idea to appoint an adoption champion who'll ignite employee engagement. Leading by example isn't just about wearing a digital cape — it's about embracing the fun, excitement, and endless possibilities that come with it. This tactic is even more powerful when someone from senior management promotes the tool.
Consider different learning styles and needs
A business must consider its employees' diverse learning styles and needs when they roll out new tech. Sometimes a quick onboarding message on Slack isn't enough. There are visual, auditory, social, hands-on, and reflective learners among your teammates and employees. A diverse range of learning opportunities creates a supportive environment where everyone can embark on this technological journey with confidence and excitement.
Encourage feedback
After you've made a considerable investment in new technology, you'll want to make sure it works. The best way to find out if it's serving its purpose is to hear it from the users.
Employees need to be given opportunities to speak up and share feedback about their pain points. This way, the company can improve the use of the tech as users get more familiar with it.
How Joan takes care of your workplace management needs
Picture this: an organized office where any room can be a bookable meeting space, where desk bookings become a breeze, and where visitor management is as simple as brushing your teeth. An office where scheduling headaches give way to efficiency and effortless organization that comes with Joan.
Joan's easy-to-use interface and intuitive design are an instant favorite around the workplace
The Joan mobile app lets you become the master of your workplace on-the-go
Our Joan support team offers speedy response times and unparalleled expertise
Joan's integration capabilities ensure your schedule is synchronized across your work platforms and devices
Joan is ready to scale and adapt with flexibility, centralized command, cloud-powered capabilities, and customizable nature